Author Bios
MELISSA BEDNAREK, PT, DPT, PhD, CCS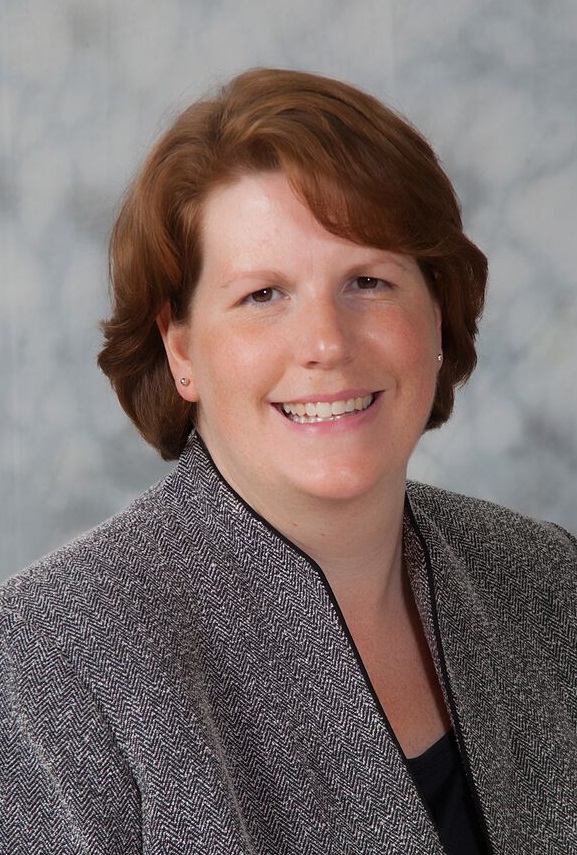 Dr. Bednarek is currently an Associate Professor in the Doctor of Physical Therapy Program at Chatham University in Pittsburgh, PA. She received her Bachelor of Science degree with a major in Biology and Psychology from St. Bonaventure University, followed by a Master of Physical Therapy from MCP Hahnemann University. Following four years of acute care experience in Lancaster, PA, she returned to graduate school to complete a PhD in Physiology at Virginia Commonwealth University in Richmond, VA. Upon completion in 2009, she joined the faculty at Chatham University where she then earned her Doctor of Physical Therapy degree. At Chatham, she currently teaches exercise physiology, cardiovascular and pulmonary physical therapy and the pharmacology thread throughout the curriculum. Her research has focused on interprofessional education and high-fidelity simulation in physical therapy education. She continues to practice in home health and became a Board Certified Clinical Specialist in Cardiovascular and Pulmonary Physical Therapy in 2014. With clinical experience also in outpatient pulmonary rehabilitation, she joined the American Thoracic Society (ATS) and is currently Chair of the Planning Committee for the Pulmonary Rehabilitation Assembly.
SUZANNE L. TINSLEY, PT, PhD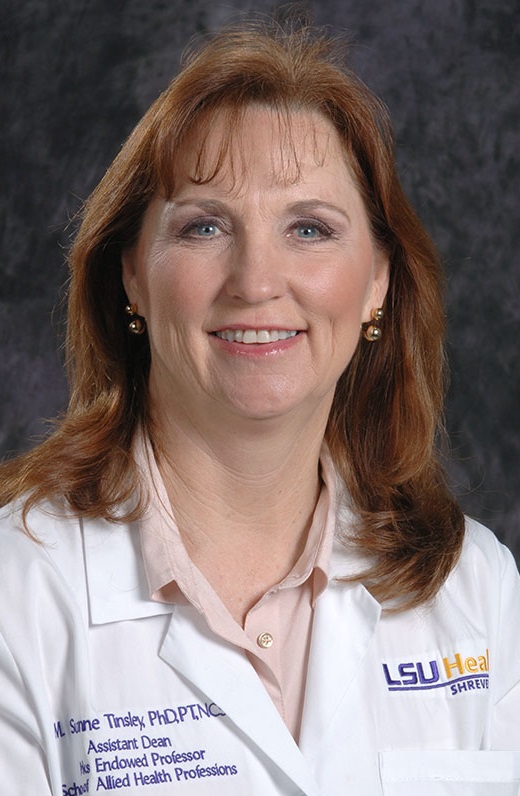 Dr. Tinsley is an Associate Professor, Department of Rehabilitation Sciences and Department of Neurology at Louisiana State University Health Science Center in Shreveport, LA. Dr. Tinsley's teaching interests include neuroscience, neuro-rehabilitation, and pharmacology. Dr. Tinsley teaches medical pharmacology in the School of Allied Health Professions, School of Graduate Studies and School of Medicine. In addition to her academic rank, she also holds the titles of Assistant Dean for Development, Parks Endowed Professor of Neurological Rehabilitation, and Professor and Associate Director of Center for Brain Health – Neuro-Rehabilitation.
Dr. Tinsley received her Associate of Science degree from Panola Junior College, Carthage, Texas and her Bachelor of Science degree in Biology along with her Master of Science in Physical Therapy from Texas Women's University, Denton, TX. Her PhD in Neuropharmacology was awarded from Louisiana State University Health Sciences Center-Shreveport in 1999. Dr. Tinsley is an APTA Board Certified Neurologic Physical Therapist (NCS). She has presented nationally at APTA conferences as well as numerous continuing education seminars on the topic of pharmacology and rehabilitation. Dr. Tinsley is active in clinical practice and research. She has an active clinical research agenda that focuses on topics in neurorehabilitation.