Nominations Committee
Click here to view the AOPT's Nominating Committee Members, and the Nominating Committee's purpose, scope, and responsibilities.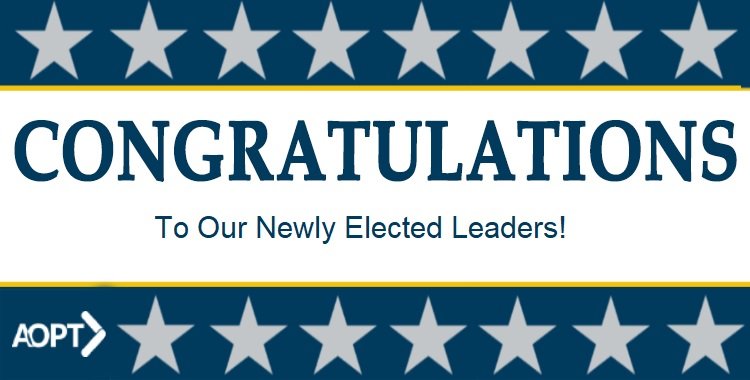 2022 AOPT Elections - The results are in!
Click below to learn more about the AOPT members recently elected to AOPT office. Congratulations to all, and thank you for your service to the AOPT!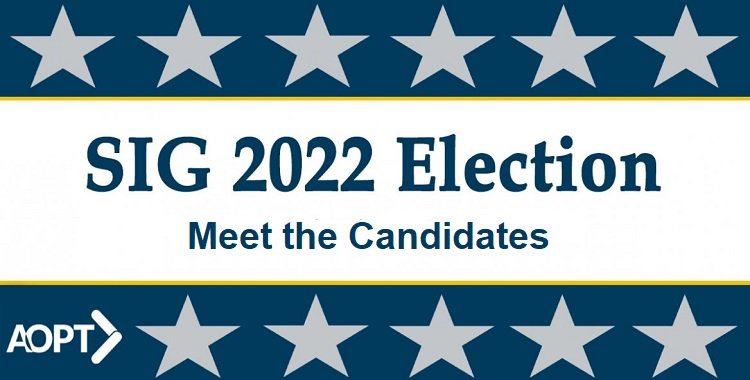 2022 SIG Elections - Meet the Candidates
Learn more about the candidates running for 2022 AOPT SIG offices. Election results will be annouced soon!