Author Bios
The Female Athlete Throughout the Lifespan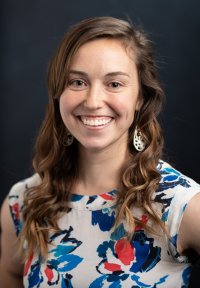 Christin Zwolski, PT, DPT, PhD, OCS
Christin Zwolski, PT, DPT, PhD, OCS, is a board certified orthopedic physical therapy specialist at Cincinnati Children's Hospital Medical Center, where she has been specializing in pediatric sports medicine and rehabilitation since 2011. She earned her Doctorate in Physical Therapy from Marquette University in 2011 and her PhD from the School of Health and Rehabilitation Sciences at Ohio State University in 2021. Her doctoral dissertation titled, "An Investigation of Factors that Influence Quality of Movement Among Young Athletes Following Anterior Cruciate Ligament Reconstruction," represented the first series of studies to comprehensively examine factors within the domains of the physical literacy construct as they relate to youth who have sustained a severe, sports-related injury. Her research focuses on clinical, psychological, and biomechanical outcomes following anterior cruciate ligament reconstruction among youth. Specialty topics of focus in her published work and national/international presentations include the female athlete, the soccer player, lower extremity biomechanics, physical literacy, and injury prevention. For her work in the field, Christy was awarded the 2019 American Academy of Sports Physical Therapy (AASPT) Legacy Grant, and also the 2019 AASPT New Horizon Award, which is awarded to a member who demonstrates excellence within her first 7 years of physical therapy practice. She is the Chair of the Female Athlete Special Interest Group within the AASPT of the American Physical Therapy Association (APTA), and a 2021 APTA Centennial Scholar Mentor. Dr. Zwolski also holds a national role as representative of the APTA and the AASPT at the Aspen Institute's Project Play summits and workshops. Outside of her clinical and research time, she plays professional arena soccer and represents the United States as captain of the Women's National 6v6 soccer team.
---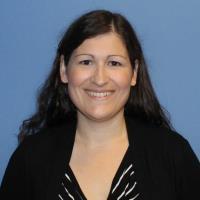 Rita Deering, PT, DPT, PhD
Rita Deering, PT, DPT, PhD, received a Bachelor of Science degree in Exercise Science, Doctor of Physical Therapy degree, and a PhD in Clinical & Translational Rehabilitation Health Sciences from Marquette University. Her PhD research examined neuromuscular function of the abdominal muscles in postpartum women, with particular emphasis on strength and fatigability. Dr. Deering subsequently completed an Advanced Fellowship in Women's Health through the William S. Middleton Memorial Veteran's Hospital and the University of Wisconsin-Madison Center for Women's Health Research, where she engaged in research regarding abdominal muscle training and biomechanical analysis of running gait in postpartum recreational runners in the UW Neuromuscular Biomechanics Laboratory and Badger Athletic Performance. Dr. Deering has been a licensed physical therapist since 2007 and has practiced in a variety of settings, with the majority of her career focused on orthopedics and pelvic health. Dr. Deering has several publications on postpartum musculoskeletal health. She has presented at multiple national conferences. Dr. Deering is currently an Assistant Professor in the Department of Physical Therapy at Carroll University.
---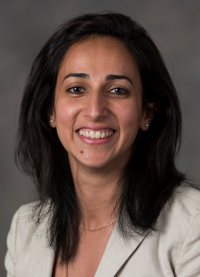 Shefali Mathur Christopher, PT, DPT, PhD, SCS, LAT, ATC
Shefali Mathur Christopher, PT, DPT, PhD, SCS, LAT, ATC, received a Bachelor of Science degree in Athletic Training from Denison University, a Doctor of Physical Therapy degree from Duke University, and is pursuing a PhD in Physiotherapy from the University of Newcastle in Newcastle, Australia. Dr. Christopher is a certified specialist in sports physical therapy through the American Board of Physical Therapy Specialists. Dr. Christopher provides expert sport physical therapy and athletic training services in a variety of settings, including the Athletic Training room at Elon University, the ElonRUNS faculty clinic (which she founded), and as one of the team physical therapists for the USA Paratriathlon team, whom she accompanied to the Tokyo 2020 Paralympics. Dr. Christopher has authored several publications on postpartum running and on injuries and medication usage in collegiate athletes. She has a very active presentation history at several National conferences. Dr. Christopher is currently an Assistant Professor in the Department of Physical Therapy Education at Elon University. Dr. Christopher was awarded the APTA American Academy of Sports Physical Therapy's Excellence in Teaching award in 2019. She is also the Director of the Elon Sports Residency. Dr. Christopher continues to engage in scholarly research, primarily investigating risk factors for running injuries (especially in postpartum women), risk factors for injury in Division I athletes, and safe return to sport following injury and after childbirth.
---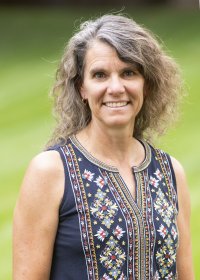 Teresa Schuemann, PT, DPT, ATC, SCS, CSCS
Teresa Schuemann, PT, DPT, ATC, SCS, CSCS, is the owner and board-certified specialist of TPT Inc. in Loveland CO, Director of Residencies for Evidence in Motion, and a member of the sports medicine team at the United States Olympic Center and International Triathlon Union. She attained her physical therapy degree from University of Missouri: Columbia (1987), her board certification in sports physical therapy (1996 and recertification in 2006 and 2016), and her clinical doctorate in physical therapy through A.T. Still University (2007). She remains an active certified athletic trainer and certified strength and conditioning specialist. She has spoken at the local, regional, national, and international level including but not limited to APTA's Combined Section Meeting, International Federation of Sports Physiotherapist's Annual conference, American Academy of Sports Physical Therapists' Team Concepts Conference, Rocky Mountain Athletic Training Association's Annual conference, and many more. Career passion has been the management of the female athlete across the lifespan. She resides in Roosevelt National Forest with her husband, Karl and her 2 favorite female athletes, Alena and Sophia.
---