USC Spine Physical Therapy Fellowship Program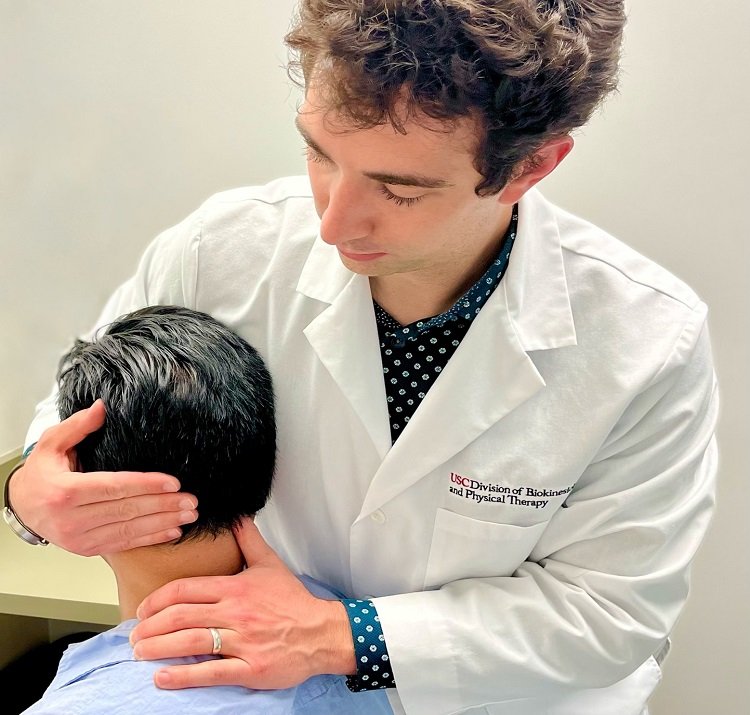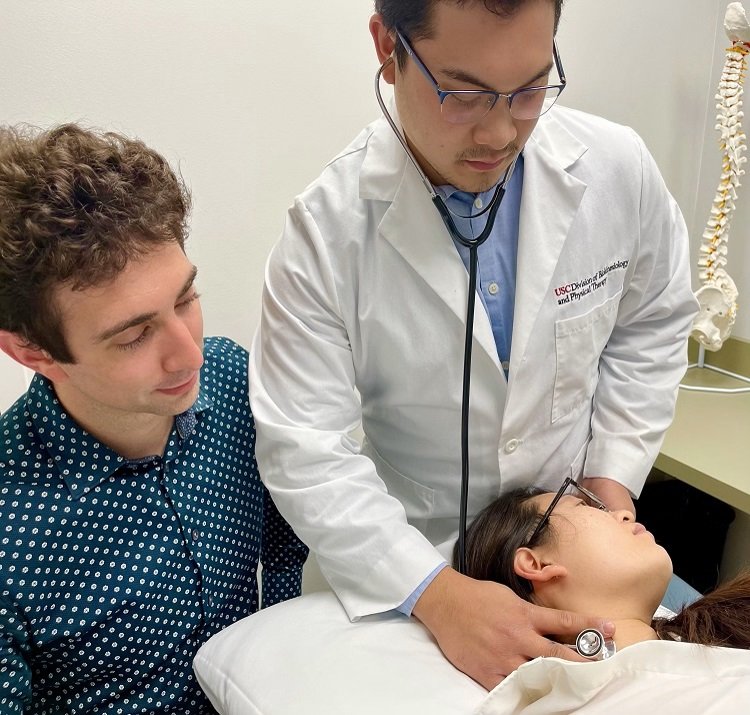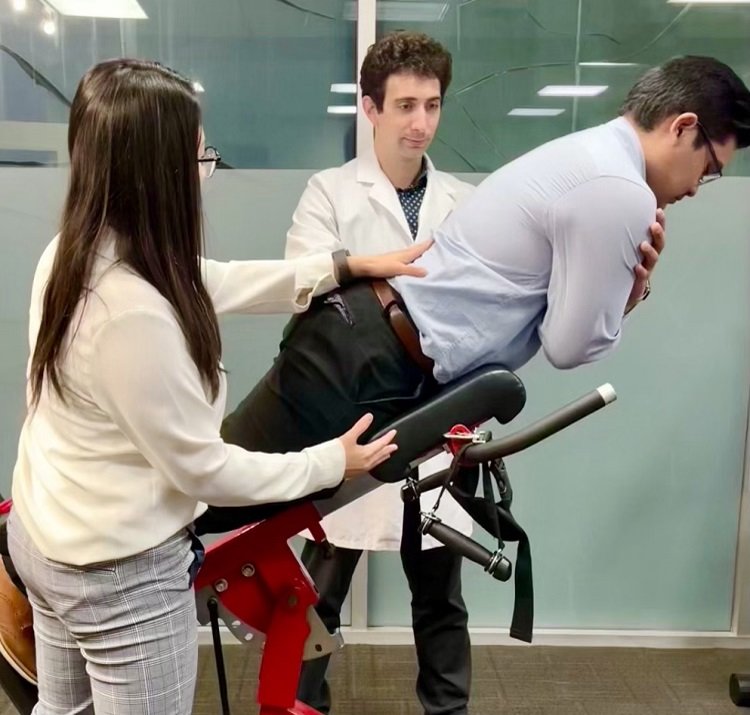 Learn about this program:
The USC Spine Physical Therapy Fellowship Program is a 12-month clinical program designed to accelerate the development of the clinician's understanding and expertise in the comprehensive management of spinal disorders. The program is only one of four spine physical therapy fellowship programs nationwide to be accredited by the American Board of Physical Therapy Residency and Fellowship Education. It is the only program to include a comprehensive curriculum taught by world-class experts in the fields of physical therapy, medicine, surgery, dentistry, psychology, pharmacology and research.
Program application deadline: 3/31/2023
Program start date: 8/1/2023
Program duration: 12 months
Number of resident/fellow openings per cohort: 1
Tuition cost: $2,500.00
Program Website
https://pt.usc.edu/programs/residencies-fellowships/spine-physical-therapy-fellowship/
Main Contacts:
Dr. Justin Lantz
lantzj@usc.edu
630-936-0558
Is there a salary or stipend? Yes. 95% of full-time clinician salary
Are there benefits? Yes. Health Insurance, Paid-time off
Is there housing assistance? No

Clinical site information:
One clinical site, Los Angeles, CA; 3 clinical mentor faculty

Clinical mentorship information:
Weekly 4 hours DPT mentorship, 4 hours MD mentorship

What is a distinguishing feature or selling point of your program?
Through opportunities in interdisciplinary clinic collaboration, mentorship, teaching, and research, the Fellow will emerge with an advanced skill set to be a primary care provider for the management of patients with spinal pathology along the entire continuum of care.

Is there the ability to work with a specialized population(s)?
Yes. Orthopedic Spine, TMJ, Headache, Chronic Pain, Vestibular.
Faculty and/or Resident/Fellow-in-training Spotlight
Spotlighted Faculty: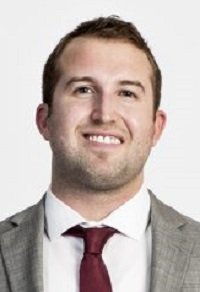 Name: Justin Lantz, DPT, OCS, FAAOMPT

Background Education and Experience:
"Dr. Lantz is an Assistant Professor of Clinical Physical Therapy in the USC Division of Biokinesiology and Physical Therapy and an Assistant Professor of Clinical Family Medicine in the USC Keck School of Medicine. He received his Doctor of Physical Therapy (DPT) degree from Northwestern University's Feinberg School of Medicine and is board certified in Orthopedic Physical Therapy. After completing an orthopedic manual physical therapy fellowship at the University of Illinois at Chicago, he was recognized as a Fellow of the American Academy of Orthopedic Manual Physical Therapists (AAOMPT). Dr. Lantz is an active member of the California Physical Therapy Association (CPTA), American Physical Therapy Association (APTA), American Academy of Orthopedic Physical Therapy of the APTA, and North American Spine Society (NASS). Through NASS, he sits on the Clinical Practice Guidelines Committee, Section on Interdisciplinary Spine, and Early Career Advisory Council for spine providers. Outside of clinical practice, he teaches in both the DPT and MD curriculums and leads research on post-operative management for spine surgery. He currently serves as Director of the USC Spine Physical Therapy Fellowship Program."
What is your role within the program?
"Program Director - 3 years"

What separates this program from others like it?
"While this program is designed to make clinician more advanced in their clinical skills, including primary care management, graduates also develop skills in teaching DPT/MD students, residents and fellows, as well as how to conduct and disseminate research through manuscript publication and conference presentation. It really promotes the embodiment of evidence based practice by integrating clinical practice, service, research and teaching."

Why do you think advanced orthopedic training through residency and fellowship is important?
"DPT programs are designed to educate and give our students the tools and skills for clinical practice. I am a firm believer that residency and fellowship programs are where the training on how to use those skills and tools is provided. 3 years of DPT education is not enough time to develop these skills so I believe structured mentorship, similar to MD/DO education pathways, is the key to developing safer and more efficient experts in orthopedic practice."

Please share a little-known, fun fact that others may be surprised to learn about you.
"My colleagues seem to be shockingly surprised that I am decent at drawing...not sure what this says about me :)."
Spotlighted Fellow-in-training :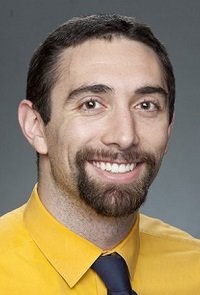 Name: Joseph Derian, DPT, OCS
jmderian@pt.usc.edu

Background Education
Loyola Marymount University BS 2013, USC DPT 2016, USC Orthopedic Physical Therapy Residency 2017
What type of population are you working with at your program?
"Orthopedics with a majority of caseload spine."

Why did you select this program?
"Besides being spine focused, which is a clinical interest of mine, it had an emphasis on primary care and broad differential diagnosis, as well as integration of interdisciplinary approaches and understanding of how spine is treated across the continuum of care from many different specialties."

Why did you pursue advanced orthopedic training through residency/fellowship?
"Residency, because I felt like I had finished DPT school and learned a lot, but still needed mentorship to be confident in what I was doing, and be sure that I was truly doing best for my patients. Fellowship, because I wanted to improve the efficiency and structure of my clinical practice, and understand how to treat this population on a deeper level."

How do you think residency/fellowship will change your career trajectory going forward?
"I think completing this fellowship will help to open up new paths in my career working in interdisciplinary teams and helping to break down barriers between professions that treat spinal disorders."

Please share a little-known, fun fact that others may be surprised to learn about you.
"I'm a beer nerd and brew my own beer on occasion. I will always stop by a local brewery in any new place I visit!"