Spotlighted Program: Houston Methodist Sugar Land Orthopedic Physical Therapy Residency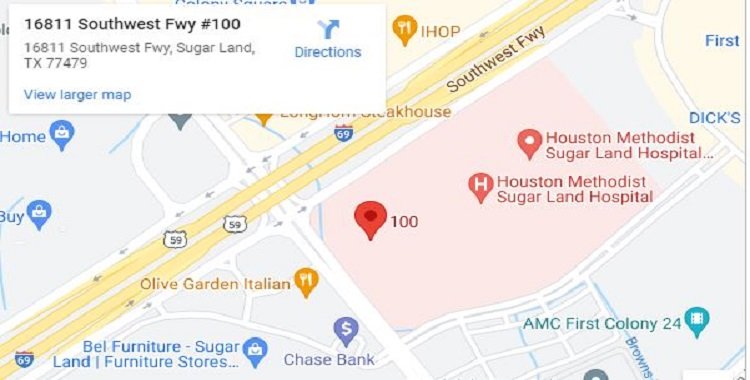 Learn about this program:
Main contact: kneelon@houstonmethodist.org ; 281-275-0373
Program application deadline: 12/10/2021
Program start date: 8/15/2022
Program duration: 12 months
Number of resident/fellow openings per cohort: 5
Tuition Cost: N/A
Is there a salary or stipend? Yes

If yes, what salary can the resident expect?
70% that of a full time new graduate.


Are there benefits? Yes

If yes, what are they?
PTO, full medical/dental/vision, 403b retirement with matching and all other Houston Methodist benefits offered to full time employees.


Is there housing assistance? No

Clinical site information:
Sugar Land - 3 orthopedic resident spots and 11 mentors; Clear Lake - 1 orthopedic resident spot and 4 mentors; Katy - 1 orthopedic resident spot and 5 mentors

Clinical mentorship information:
Mentors are board certified in sports and/or orthopedics, with many also fellowship trained in manual therapy. All residents rotate through each mentor, per module, at the respective location for 1:1 mentoring. Each week there are 4-6 hours of formal mentoring set aside for each resident, which provides well over the required 150. Mentors are ALWAYS on site.

What is a distinguishing feature or selling point of your program?
ICARE: Integrity. Compassion. Accountability. Respect. Excellence. These values ring true at all of our facilities and we consider Houston Methodist one of the best places to work in the area.Multi-disciplinary approach: Sports and Orthopedic physical therapy residents frequently collaborate with athletic training residents, athletic trainers, hand therapy fellows, sports medicine physicians and surgeons. At all locations, the MDs are housed in the same building, which provides residents with a unique opportunity to work closely with them during rounding and surgery observation.


Community: We take pride in the communities we serve by providing outreach in the form of educational seminars and screenings. Our orthopedic, sports and athletic training residents all work together in the athletic population at the local high schools. Clinical Focus: We place an emphasis on creating top notched clinicians. While we have some research and teaching sprinkled in throughout the year, we think it's best for you to learn how to treat every patient that walks through the door in the very best way. For this reason you treat in the clinic a full 40 hours; note that the mentoring time is built into these 40 hours.

Capstone: As stated above, there is research sprinkled in throughout the year. It is the resident's choice to complete a case study/series, an IRB approved project or to come up with a creative solution to a problem or protocol. All resident present on their topic of choice at the end of the year TPTA approved CCU course.

Is there the ability to work with a specialized population(s)? Yes.

If yes, what populations(s)?
All of our residents are housed in an orthopedic and sports medicine building. You will see patients as young at 8 years old up to 75 years old, which allows for experience with people of all ages. Because of our affiliation with the local high schools, you frequently treat these patients in the clinic as well.
Faculty and/or Resident/Fellow-in-training Spotlight
Spotlighted Faculty: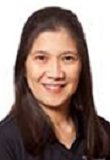 Name: Regina "Gigi" Bautista, PT, DPT, OCS, FAAOMPT
Background Education and Experience:
Dr. Gigi Bautista is currently a mentor and a lead clinical faculty member for the Athletic Training and Physical Therapy Orthopedics and Sports Residency Program at Houston Methodist Sugarland. Gigi is also a mentor for fellows-in-training (Orthopedic Manual Therapy fellowship programs). Aside from being a clinician, she is also a clinical instructor and site coordinator of clinical education for students finishing their DPT degree.
Gigi's clinical interests include general orthopedics, spine rehabilitation, pain science, manual therapy, injury prevention, and geriatric rehab. She enjoys spending time with the husband traveling, eating out, watching Netflix shows, and doing their daily walks with or without the dog. Gigi has been a therapist for more than 30 years. After getting her Bachelor of Science in Physical Therapy from the University of Santo Tomas she went back to get her DPT from A.T. Still University and completed the Houston Methodist Sugar Land Orthopedic Residency before completion of her fellowship in Sports and Orthopedic Manual Therapy through the Institute for Athlete Regeneration. Her passion for teaching and helping goes beyond her workplace. While on vacation in the Philippines, she tries to fit in giving a lecture or an in-service to physical therapy schools. She is also a core instructor and an examiner for ortho and manual therapy for both certification and diploma programs in the Philippines. Gigi enjoys giving back to the community by doing volunteer work at marathons, sports events, and fund-raising activities. Teaching kids with sports injury prevention is important to her, because her two children were in sports themselves once upon a time.
What is your role within the program?
"I am a faculty member at the Sugar Land campus for the residency program. I am heavily involved with the spine and advanced lectures and lab, creating the schedule and updating the workbook. Aside from this, I also teach pain science, introduction to manual therapy and movement system impairment and parts of upper/ lower extremity module. I help organize the CEU course at the end of the year where residents present their year long Capstone project."

What separates this program from others like it?
"Our residency program places a large emphasis on manual therapy since most of the faculty are fellows in manual therapy, which is tough to find in many other programs. Our program also collaborates daily with athletic training residents, which is CAATE accredited, and sports physical therapy residents. We are big on our exercise specific progression whether the patient is athletic, post-surgical or a geriatric. The ortho and sports residents frequently give back to the community by helping with high school sports physicals and giving lectures/in-services to local schools or organizations like YMCA. The contract with our local school district makes it easy for all residents to be involved with the community."

Why do you think advanced orthopedic training through residency and fellowship is important?
"Advance ortho training is important because it advances the development of clinical reasoning, advances professional growth with the connections formed and at the same time improves the clinician's confidence in the clinic. Advanced training improves patient outcomes, which translates to patient and therapist satisfaction."

Please share a little-known, fun fact that others may be surprised to learn about you.
"My full name is Maria Regina Corazon Balicanta Bautista Bautista. So, its better to just call me by my nickname - "Gigi". I married someone with the same last name, though we are not related. I love to play candy crush. I was born before the portable phone, computer and laptop."
Spotlighted Resident: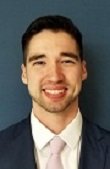 Name: Jesus Pedro Martinez (Jesse) PT, DPT, CSCS
Background Education
"I received my Bachelor's of Science in Kinesiology at the University of Texas Rio Grande Valley and Doctorate of Physical Therapy at Texas Woman's University. I have also attained my Certified Strength and Conditioning Certification from the National Strength and Conditioning Association. My goal with attaining this certification was to integrate strength and conditioning principles into the care of my athletes and those everyday individuals."
What type of population are you working with at your program?
"I am in an orthopedic residency where my population is a mix between post-surgical, general musculoskeletal orthopedic conditions in adults, and youth sport-related injuries."

Why did you select this program?
"I chose Houston Methodist Orthopedic Residency program for a variety of reasons. First, they offered a program based on evidence-based practice and demonstrated that they are always keeping up with the latest research to improve the program year after year. Furthermore, the residency faculty showed immediate and genuine interest in the betterment of my career and professional growth as a physical therapist. I researched all those who were on staff and made sure those that were going to teach, mentor, and guide me were qualified and leaders in our profession. Lastly, the residency was linked to Houston Methodist, a company striving to lead all others in advancing our healthcare."

Why did you pursue advanced orthopedic training through residency/fellowship?
"My goal when choosing physical therapy as a profession was to change people's lives by providing them an opportunity to live pain-free and optimize their movement. The reason I chose advanced orthopedic training through a residency program is that it allowed me to accomplish my goals under the guidance of leaders in our profession. I knew it would allow me to be efficient and purposeful in the care that I give and to provide me the knowledge to be a leader myself."

How do you think residency/fellowship will change your career trajectory going forward?
"The residency did more than just improve my care to my patients. By the end of the residency I accomplished my goals and helped me set new, bigger goals for me and my profession. It provided mentors who were fellows that motivated me to strive for a fellowship in sports and orthopedic manual therapy. Lastly, the residency established my passion for becoming a community leader and educating the public in health promotion."

Please share a little-known, fun fact that others may be surprised to learn about you.
"A fun fact about me is I thought I was superman for a few days when I was a 8 years old after getting hit by a trunk and miraculously had no major injuries besides some scrapes and bruises. You best believe I wore a cape with that big "S" that whole next week! "