OHP Recipients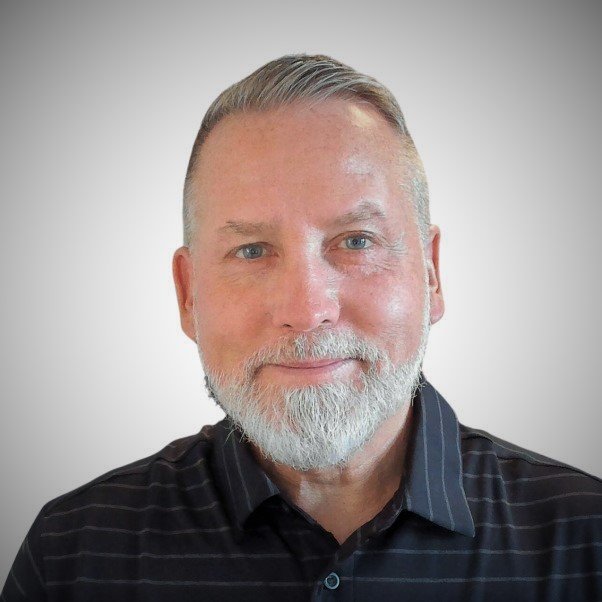 Steve Allison, PT, DPT, OCS, CME
Steve Allison, PT, DPT, OCS, CME is a doctor of physical therapy and U.S. Army Gulf War Veteran. He has been licensed to practice physical therapy since 1991, and he has been board certified in orthopaedics since 2002 (OCS). He is one of only a few physical therapists in the United States who is as a certified DOT medical examiner (CME) for the Federal Motor Carrier Safety Administration. He has focused his practice to the sub-specialty area of occupational health which includes areas such as job analysis, essential job function validation testing, functional employment testing, DOT physical exams, functional capacity evaluations, transitional work program development, and reasonable accommodation consulting. Dr. Allison served as the lead author of the FCE best practices guideline adopted by the American Physical Therapy Association (APTA) in April 2018. He has also authored and/or contributed to numerous other articles related to FCE, job analysis, and medical fitness for duty. He has been recognized in various federal courts and district courts in Louisiana as an expert in FCEs, job analysis, and orthopedic physical therapy. He currently serves as chief executive officer for Functional Capacity Experts, LLC and Disability Management Group, LLC in Bossier City, Louisiana.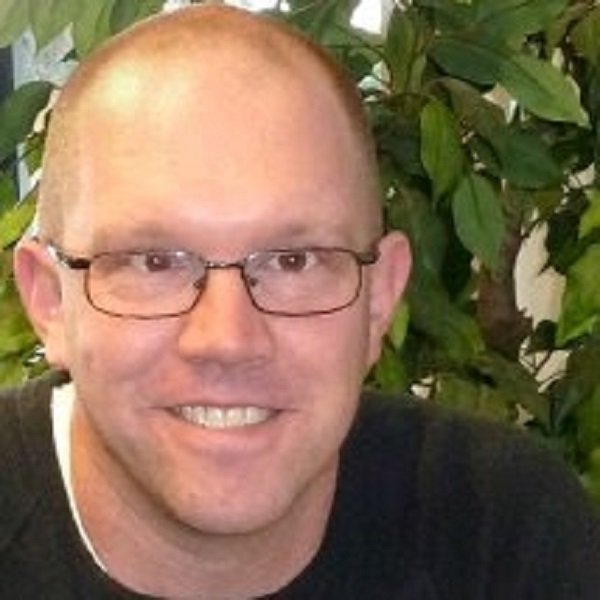 Robert Cory Blickenstaff, PT, MSPT, OCS
Cory is a physical therapist with more than 15 years of experience in providing physical therapy in the workplace for prevention and treatment. He has presented nationally and authored publications on providing care in the workplace as well as on treatment of painful conditions. Additionally, he provides frequent presentations to employers, employees on dealing with the impact of pain in the workplace.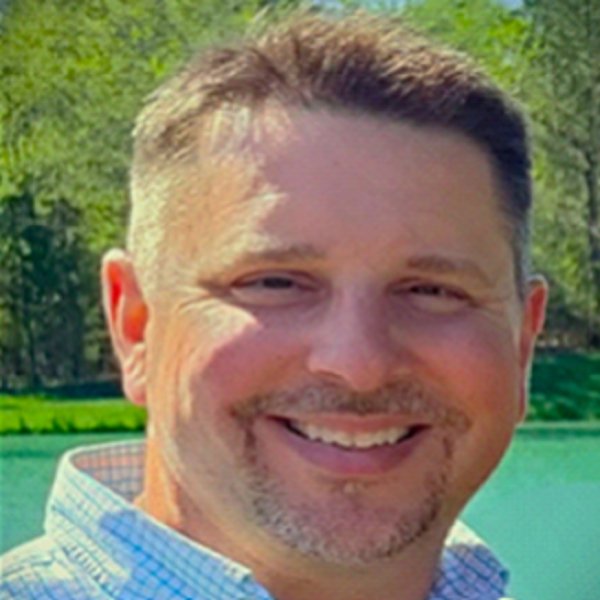 Brian Enge, PT, CEAS III
Brian received his Bachelor of Arts degree in exercise science from John Carroll University in 1995 and his MPT from the University of Pittsburgh in 1998. He has close to 25 years of experience as a physical therapist in outpatient, home, and industrial settings. He currently works for Spartanburg Regional Healthcare System at BMW Manufacturing in Spartanburg, SC as an Early Intervention Program (EIP) Therapist where he performs musculoskeletal screening and OHSA approved first aid interventions, ergonomic assessments, job placements for associates with indefinite restrictions, and risk assessments to promote workplace improvements to assist in injury prevention. He has passed the certification exams for the Orthopedic Clinical Specialist from the American Physical Therapy Association and the Certified Strength and Conditioning Specialist from the National Strength and Conditioning Association. He has also completed numerous continuing education courses in the areas of orthopedic physical therapy from the Institute of Physical Art, the North American Institute of Orthopedic Manual Therapy, and the American Academy of Manipulative Therapy. He currently resides in South Carolina where he enjoys spending time with his wife and 2 daughters.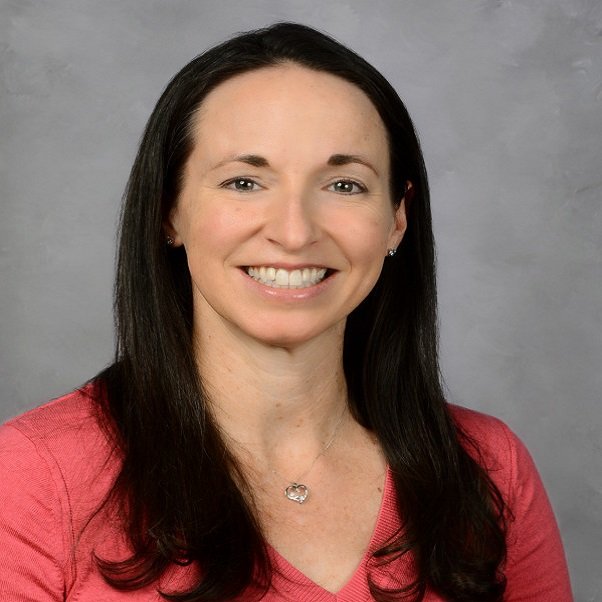 Stephanie Hansen, PT, DPT,OCS,CSCS
Dr. Stephanie Hansen, PT, DPT, OCS, CSCS is an orthopedic physical therapist at Peak Form Medical Clinic in the north Denver metro area and associated faculty at the University of Colorado Physical Therapy Program where she also completed her DPT degree in 2012. She is a Board-Certified Clinical Specialist in Orthopedic Physical Therapy. She is also a lab assistant in musculoskeletal and medical conditions courses and teaches in the areas of ergonomics and occupational medicine. She has practiced in Boulder and Arvada through private practice clinics.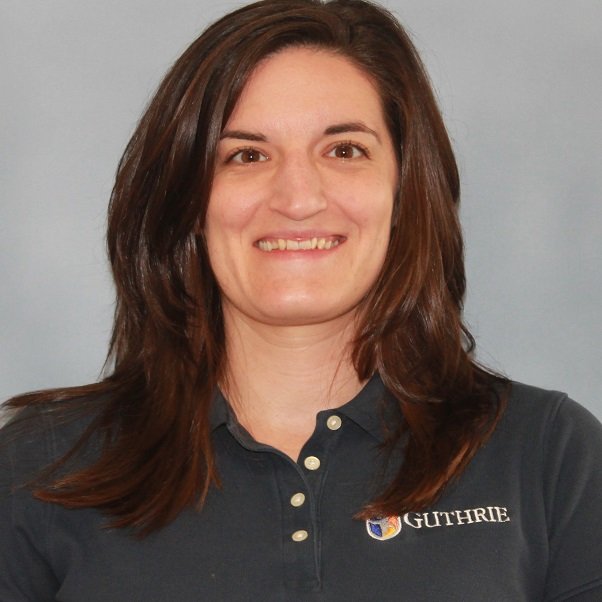 Alison Helmetsie, PT, DPT, OCS, CertMDT
Alison Helmetsie, PT, DPT, OCS, CertMDT received her Master of Science in Physical Therapy degree from Ithaca College in 2007 and her transitional Doctor of Physical Therapy degree from Temple University in 2014. She is currently enrolled in a PhD program in Systems Science/Ergonomics in the Thomas J. Watson College of Engineering and Applied Science at Binghamton University (State University of NY). She is board certified by the American Board of Physical Therapy Specialties in orthopaedics, and she has taken extensive continuing education courses in ergonomics, functional job analysis, and worksite therapy services for the industrial setting. She is a member of the American Physical Therapy Association (APTA), Academy of Orthopaedic Physical Therapy (AOPT), OHSIG, and APTA New York Chapter. She has practiced in several outpatient orthopaedic physical therapy clinics since 2007 and has provided on-site services for a variety of industrial clients since 2009. She is currently employed full-time as a physical therapist for the Occupational Health section of Guthrie Medical Group, PC, in Ithaca, NY.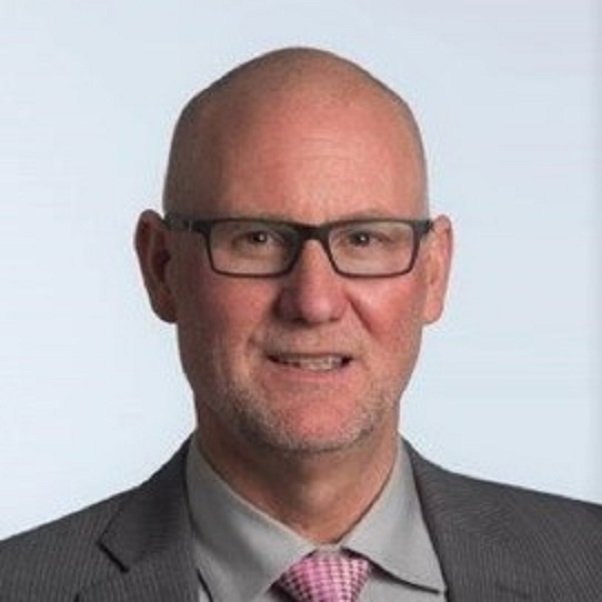 David A. Hoyle, DPT, MA, BS, OCS
Dr. Hoyle is a 1987 graduate of the Physical Therapy Program at the University of Connecticut. He returned UCONN to receive a Master's Degree in Exercise Sciences in 1999. When the Physical Therapy profession went to the doctorate level Dr. Hoyle returned and received his transitional Doctorate of Physical Therapy from Regis University in 2013. In addition to having been recognized as Specialist in Orthopaedic Physical Therapy by the American Board of Physical Therapy Specialists since 1996, Dr. Hoyle also has been recognized as a Certified Manual Therapist by the Unviersity of St. Augustine since 1994. Dr. Hoyle is the National Director of WorkStrategies Clinical Services for Select Medical where he continues to practice as well as oversee product development and quality related to the care given to individuals covered under workers compensation throughout Select Medical's nearly 2,000 centers.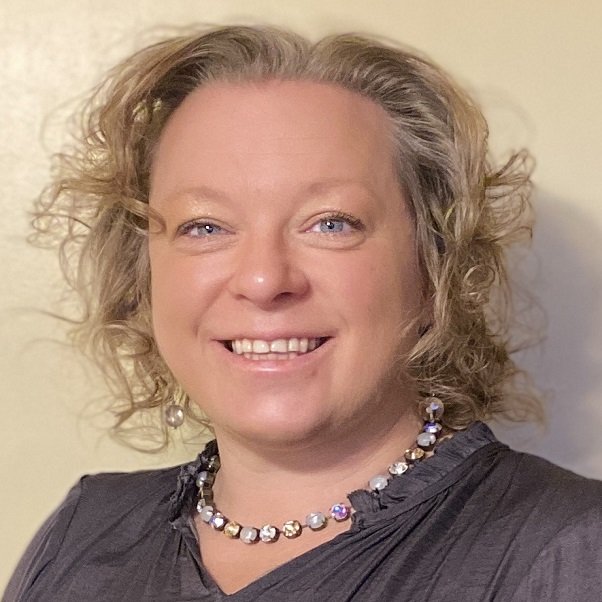 Jennifer Klose, PT, DPT
Jennifer Klose, PT, DPT is the Director of Clinical Services in eastern Ohio and western Pennsylvania. Since joining Concentra in 2001, Jen has been involved in all aspects of occupational health from injury care management to workplace safety and prevention. She is also a member of Concentra's Therapy Medical Expert Panel that functions to develop guidance and resources for therapists to provide evidence-based treatment for injured workers. She received her master's degree in physical therapy from D'Youville College and completed her transitional Doctorate of Physical Therapy degree at Temple University. She has achieved an advanced training certificate in manual therapy through the Manual Therapy Institute and a Business Excellence in Healthcare certificate from Cornell University. Jen is actively involved in the OHSIG of the Academy of Orthopedic Physical Therapy. She collaborates with this group to provide evidence-based research and best practices to the field to promote positive therapy outcomes.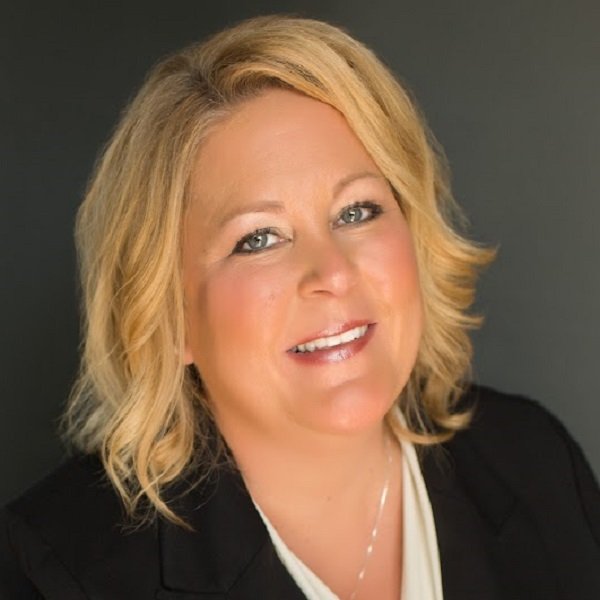 Lisa M. Krefft, MSL, OTR/L
A serial innovator in Occupational Health, Ms. Krefft earned a Master of Science in Law, Technology and Entrepreneurship (Honors) from Northwestern University, a Bachelor of Science in Occupational Therapy (High Honors) from University of Illinois and publishes and lectures in various topics related to Occupational Health and Risk Management. Ms. Krefft has authored six programs, training dozens of professionals in a variety of assessment tools including 3D Motion capture skeletal modeling for risk, ergonomic and motion assessment, wearable technology, On-Site Service Delivery, Prevention Programs, Functional Job Analysis, Functional Capacity Evaluation, Employee Fitness programs, job coaching, transitional work, work hardening, case management and expert witness testimony. Consulting services scale from local to global employers with onsite service delivery averaging 4:1 return on investment with >95% return to work/stay at work outcomes.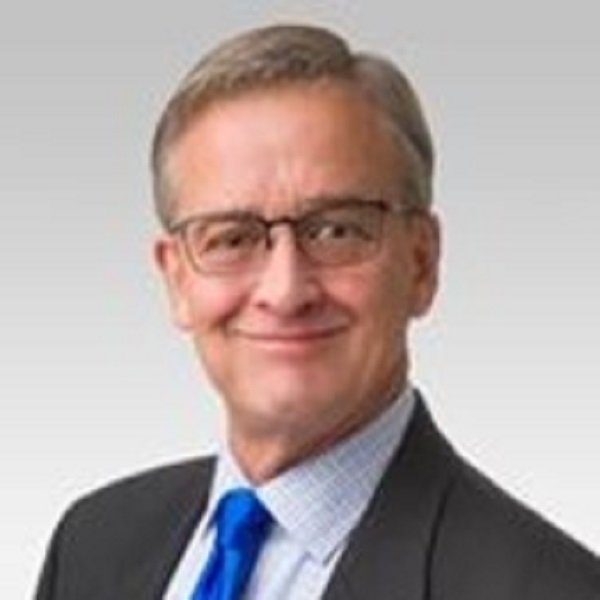 Peter J. McMenamin, PT, DPT, MS, OCS
Peter J. McMenamin, PT, DPT, MS, OCS, is currently Associate Professor and Associate Chair for Strategic Partnerships at the Northwestern University (NU) Feinberg School of Medicine Department of Physical Therapy & Human Movement Sciences, and Director of Physical Therapy Academic Affairs at Shirley Ryan AbilityLab (SRAlab). At Northwestern he founded the joint NU-SRAlab orthopaedic and neurologic physical therapy residencies. His current focus is to foster the integration of physical therapy practice with education and research throughout the academic medical center and its 12-hospital Northwestern Medicine system. Peter was in hospital practice for 7 years, ran a private practice in Chicago's Loop for 28 years, and has extensive experience as an expert witness in malpractice cases. He consulted nationally in the prevention of industrial injuries and oversaw a comprehensive work injury management program at Peoples Gas in Chicago for 12 years, which included job analysis, pre-employment screening, injury prevention, ergonomic interventions, worker education, work conditioning, and functional capacity evaluations. He has served as Treasurer and President of the Illinois Physical Therapy Association (IPTA), and Treasurer of the Private Practice Section (PPS). Dr. McMenamin has received numerous awards including PPS's Robert G. Dicus Award, the APTA Government Affairs Legislative Commitment Award, the IPTA Babette Sanders Service Award, and the APTA Lucy Blair Service Award.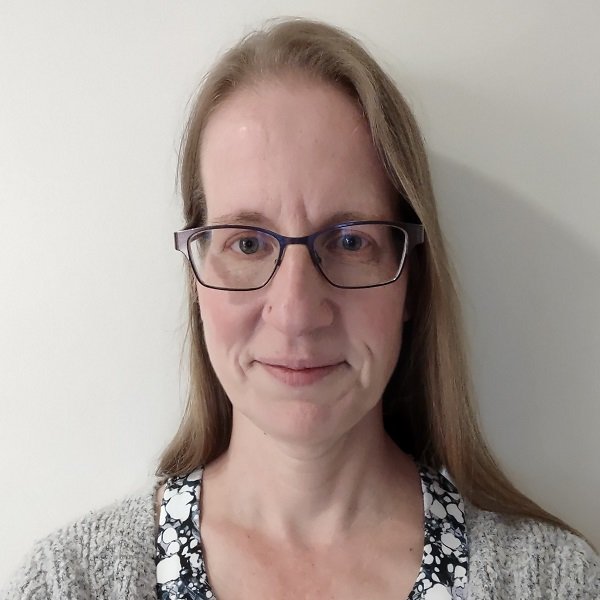 Sarah Martin, OTR/L
Sarah Martin, OTR/L, earned her Bachelor of Science degree in occupational therapy in 1992 from University of Puget Sound in Tacoma, WA. Although her career started in the field of geriatrics within skilled nursing facilities, she transitioned in 1998 to become the Washington State Labor and Industries Internal Ergonomics Coordinator. From there she was promoted to becoming the Therapy Services Coordinator in 2006 and then the Therapy Services Manager in 2018 within the state agency's insurance services workers' compensation program. She oversees benefits related to modifying jobs, homes, and vehicles; work hardening programs; functional capacity evaluations; activity coaching programs; and other therapy related services to help workers heal and return to work. This includes the development and implementation of rules, policies, guidelines, standards, and resources. She also remained a practicing clinician until about 6 years ago. She is a member of AOTA, WOTA, IARP, and AOPT OHSIG and regularly presents at the local and state level regarding the topics of therapy and workers' compensation.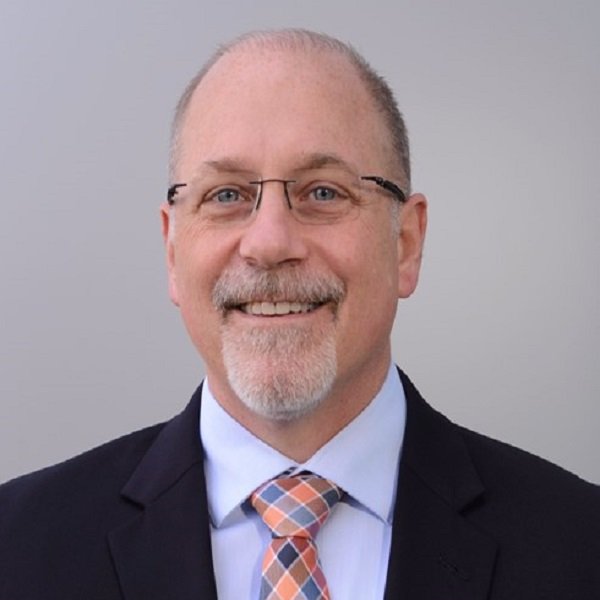 Chris Petrosino, PT, PhD
Chris Petrosino, PT, PhD, is Chair of Physical Therapy and Human Movement Sciences at Sacred Heart University. He is the Director of the Doctor of Physical Therapy Program and oversees programs in athletic training, exercise science, and post-professional residency education. Chris has been actively engaged in occupational health since 1990 and has extensive experience in program development, delivery of injury prevention programs, and therapy services for large employers. He has successfully designed and implemented a full scope of Direct-to-Employer services, as a Manager of Industrial Medicine in his early career, and continues to provide consulting services to employers, providers, and clinicians for over 30 years. Chris is a passionate advocate for direct-to-employer services as a future frontier for physical therapist practice. He is energized by educating occupational health clinicians on services to meet the needs of employers and create a healthy community.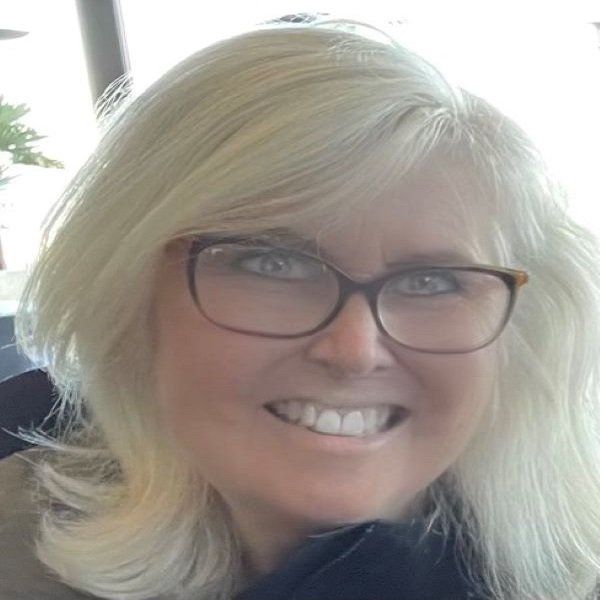 Leslie Pickett, PT, DPT, CPE
Leslie Pickett, PT, DPT, CPE, is a Doctor of Physical Therapy and a certified Professional Ergonomist (CPE). She earned her undergraduate degree in Psychology and Romance Languages from University of Oregon and later her BS in Physical Therapy from University of Washington. She also holds a Doctorate of Physical Therapy degree from Rocky Mountain University in Utah. Leslie has focused her practice on ergonomics and injury prevention for over 20 years. She works currently in Risk Management for a healthcare insurance company in California focusing on injury prevention and serving as an ergonomics content expert. Additionally, she operates a private practice for ergonomics, Practical Ergonomic Solutions, LLC. Dr. Pickett also holds a Greenbelt in Lean Six-Sigma from Purdue, a Workplace Health and Safety Manager Certification from UC Davis, and an OSHA 30-hour Safety Certification. Leslie has been a volunteer associate editor for the International Journal of Ergonomics in Design since 2019.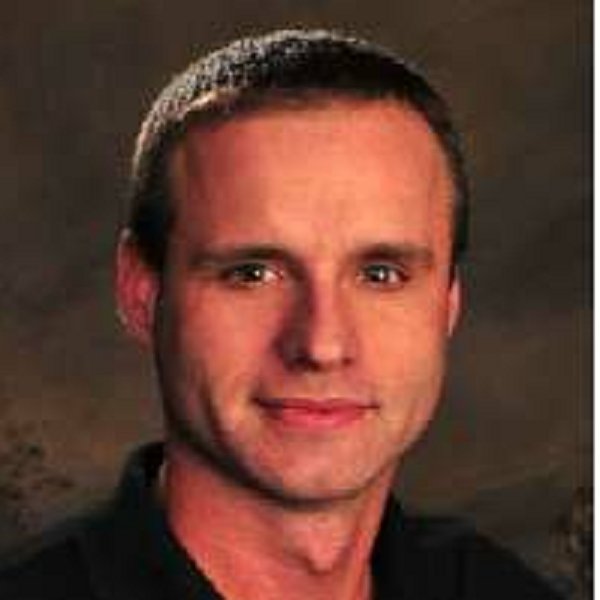 Ben Sanford, MS, PT
Ben Sanford, MS, PT is Director of Industrial Operations of ARI Integrated Work Injury Solutions and serves as Senior Physical Therapist and Management Team Member at Advanced Rehabilitation, Inc. He received his Bachelor of Science in Biology and Pre-medical Preparation from Ball State University in 1997 and Masters of Science Degree in Physical Therapy from the University of Indianapolis in 2000. Ben has over 22 years of experience working in outpatient orthopedic rehabilitation, industrial rehabilitation, functional capacity evaluation, work injury prevention, ergonomics, early intervention, case coordination, on-site physical therapy and work injury management services. He has developed and designed company and occupation specific trainings for high MSD risk jobs. Ben has consulted in a variety of occupational settings including aerospace, automotive, aluminum, die casting, electronics, foundry, furniture, filtration, office, paint, paper manufacturing, petroleum, transportation, and warehousing. He currently serves as an active consultant and work injury specialist with multiple regional companies in addition to developing future work injury prevention solutions and programs. Ben has assisted multiple companies in the training of local onsite providers to provide work injury prevention and management services. Ben has published articles pertaining to work injury in the journal, Rehab Management, and served as an expert contributor to in the journal, Advance for Physical Therapy and Rehab Management. He has presented locally and nationally on topics including ergonomics, work injury prevention strategies, and musculoskeletal injury metric analysis. Ben is member of the American Physical Therapy Association (APTA), Private Practice Section (PPS) and has served as Nominating Chairman for the Indiana Southwest District of APTA.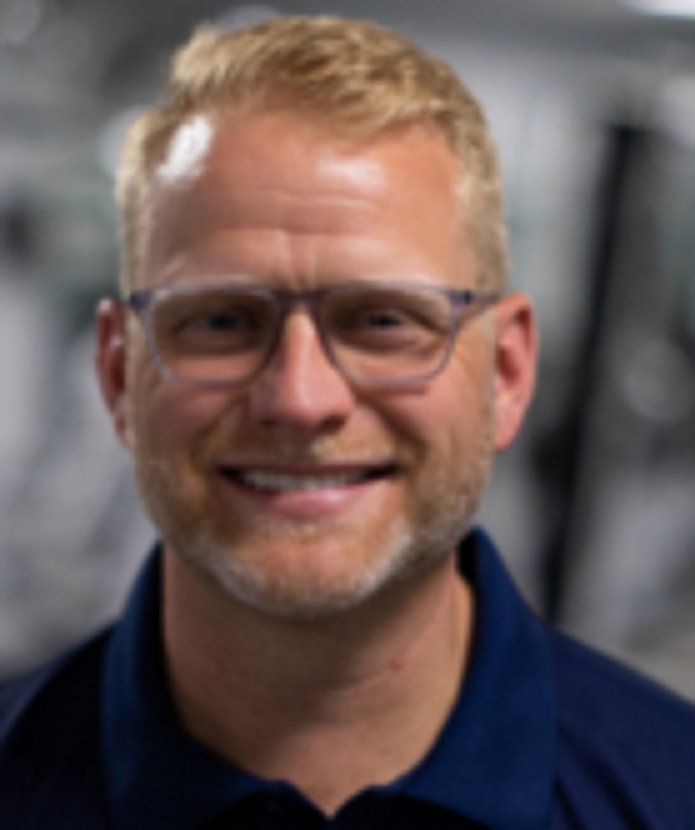 Eric Schultz, PT, DPT, CEES
Eric Schultz, PT, DPT graduated from the University of Missouri - Columbia in 2008 and received his doctoral degree in physical therapy in 2010. Eric has worked in various settings, including inpatient acute care, outpatient physical therapy, and industrial therapy. In 2012, Eric became operating partner at Broadway Ergonomics, LLC and has helped expand the business presence into over 20 states serving multiple industries and consulting roles. Eric is active in both the American Physical Therapy Association and the Missouri Physical Therapy Associaton and serves as a special interest group state resource liaison for Missouri. Eric is dually licensed to practice physical therapy in both Missouri and Kansas. Eric has a strong passion for working with and preventing injuries in the workplace along with optimizing the performance of athletes and workers. Eric is currently pursuing his board certification in ergonomics by the Board of Certification in Professional Ergonomics.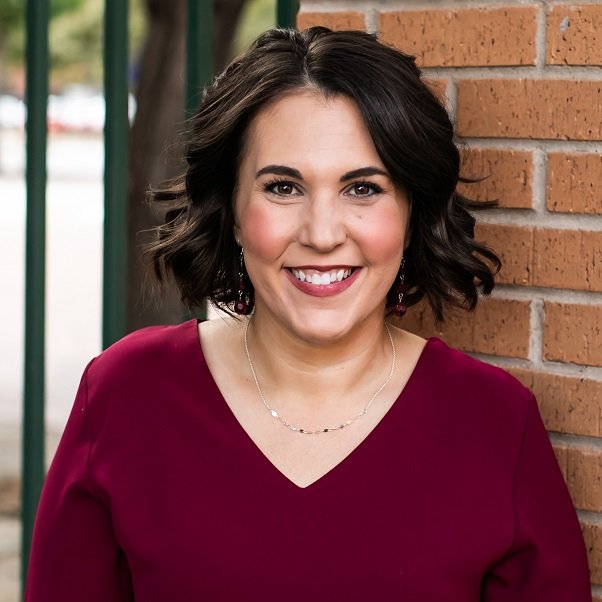 Michelle Stewart, PT, DPT
Michelle Stewart is a Doctor of Physical therapy who began her career at WorkSTEPS' flagship clinic, Odessa Physical Therapy. While there, she specialized in employment testing as well as treating orthopedic and workers' compensation injuries. Michelle joined the WorkSTEPS corporate team as a Clinical Consultant in 2018. She has personally performed over 5,000 employment tests and is dedicated to helping employers reduce workplace injuries by matching candidates to the physical demands of the job. She enjoys cooking, traveling, and working out. Michelle is married to her husband, Kyle and they live with their daughter Avery and son Mack in Wichita Falls, Tx.
Mike Trenary, PT, DPT
Mike Trenary is a Doctor of Physical Therapy with primary focus on the injured worker. He earned his bachelor's degree in Physical Therapy from The College of St. Scholastica and obtained his doctoral degree in Physical Therapy from the University of St. Augustine. Dr. Trenary is the lead physical therapist at Mayo Clinic, Rochester, Work Rehabilitation Center. He also serves as a Minnesota State Resource Liaison for the Occupational Health Special Interest Group. Dr. Trenary has been in work rehabilitation since 2001. He supports a diverse practice setting that includes functional capacity evaluations, work hardening/work conditioning, functional job analysis, transitional work programs, fit for duty tests and community outpatient physical therapy. He became certified in the Eisernhagen functional capacity evaluation system in 2001 and later the WorkWell system. He helped develop and was the first physical therapist to provide care in the Early Occupational Restorative Program in 2003, improving medical access for injured workers and developing early systems for return to work. In 2020 he took the lead role in developing the COVID Activity Rehabilitation Program, assisting with return-to-work processes for individuals dealing with post-COVID symptoms. He has had extensive manual therapy training through the University of St. Augustine, as well as the Maitland and Mulligan approaches. He is an Instructor in Physical Therapy at the Mayo Clinic College of Medicine and Science.
Rick Wickstrom, PT, DPT, CPE, CME
Rick Wickstrom, PT, DPT, CPE, CME is a Doctor of Physical Therapy, Certified Professional Ergonomist, and Certified Medical Examiner. He earned his Bachelor of Science degree in Physical Therapy from the Ohio State University and completed graduate coursework in occupational ergonomics at the University of Cincinnati College of Medicine. As President and owner of WorkAbility Systems and WorkerFIT, Dr. Wickstrom has consulted in occupational health and ergonomics for over 30 years. He has published many articles and technical papers related to functional capacity evaluation, work disability prevention, and ergonomics. Dr. Wickstrom serves as an expert witness on matters concerning the extent of physical disability, fitness-for-duty, or job accommodation. His diverse clinical practice includes transitional work-site therapy, functional capacity evaluation, worker accommodation studies, ergonomic job analysis, development of worker fitness screening and transitional work programs, systems development, research, and training. He has invented several products including the patented Physical Agility Tester, WorkerFIT software, ExamFIT software, Total-Body Dexterity Tester, Ergo-Totes Set, and WorkAbility Rate of Manipulation Test. Dr. Wickstrom has dedicated his career to preparing employers and occupational health professionals with skills and tools needed to assess job demands, evaluate worker fitness-for-duty, resolve worker performance barriers, and promote physical wellness. He currently serves as OHSIG President of the AOPT and is on the Board of Directors for the Ohio Chapter of the International Association of Rehabilitation Professionals (IARP).