Author Bios
GEORGE J. BENECK, PT, PhD, OCS, KEMG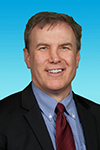 Dr Beneck is a Professor in the Department of Physical Therapy at California State University, Long Beach, California. He received a bachelor's degree in Physical Therapy at Temple University, his Masters in Biomechanics at Michigan State University, and a PhD in Biokinesiology at the University of Southern California. His reseach includes electromyography and imaging (magnetic resonance and ultrasound imaging) to study paraspinal muscle function, spinal motion, and the effects of manual and exercise interventions in persons with spinal disorders.
JAMES M. ELLIOTT, PT, PhD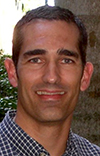 Dr Elliott completed his PhD at the University of Queensland, Australia (UQ) in 2007 and a post-doctoral fellowship (2010) at UQ's Centre for Advanced Imaging. He is currently a tenure-track Associate Professor in the Feinberg School of Medicine and the principal investigator of The Neuromuscular Imaging Research Lab (@NIRL_NU). Dr Elliott is an Honorary Senior Fellow at UQ and an Affiliate Professor at the Zürich University of Applied Sciences, Switzerland. He has received more than $4 million in research funding, published in excess of 70 peer-reviewed publications, and fulfilled numerous speaking invitations at interdisciplinary conferences on national and international levels.
The primary focus of Dr Elliott's laboratory is to characterize the underlying neurophysiological and biological mechanisms for poor functional recovery following spinal trauma, in particular, traumatic injuries following motor vehicle collisions. Broad applications of his work include preventing, diagnosing, and treating neuromuscular-related pain and its sequelae. To do this, he uses structural and advanced imaging applications to quantify the temporal development of altered spinal cord anatomy and whole-body skeletal muscle degeneration as potential markers of poor functional outcomes.
Dr Elliott currently serves as an Advisory Board Member for the journal Spine and is an Advisory member on the Board of Directors for the Journal of Orthopaedic & Sports Physical Therapy.
IRA GORMAN, PT, PhD, MSPH

Dr Gorman is currently Assistant Dean and Associate Professor in the School of Physical Therapy at Regis University. He has been a member of the faculty since 1996. Prior to coming to Regis, Dr Gorman was coordinator for clinical education at Spalding Rehabilitation Hospital and was one of the first American Physical Therapy Association (APTA)-credentialed clinical instructors in Colorado. Following practice at Spalding, he owned and practiced in an outpatient private physical therapist practice and then managed a corporate-owned physical therapist practice.
Dr Gorman received his Physical Therapy degree from SUNY Stony Brook and later his PhD in Health and Behavioral Sciences from the University of Colorado-Denver. His research studied the effect of the built environment on childhood physical activity and obesity. Dr Gorman also holds a Master's of Science in Public Health from the School of Medicine at the University of Colorado Health Science Center, Department of Preventive Medicine. He is one of the Founders of Regis Neighborhood Health and Director of the School of Physical Therapy's on-campus faculty practice.
Dr Gorman's research interests are in 2 areas: the effect of environmental and policy changes on physical activity in children and adults, and the application of diagnostic imaging to physical therapy. He has published his work in the Journal of Orthopedics & Sports Physical Therapy and Physical Therapy.
Dr Gorman is presently the President of the Section on Health Policy and Administration (HPA) of the APTA and previously served on the Payment, Policy, and Advocacy Committee for the association. He serves on the APTA/Colorado Chapter Government Affairs Committee and was the state's Federal Affairs Liaison to APTA. Dr Gorman was previously the Colorado Chief Delegate to the APTA House of Delegates. He was also Chair of the Colorado Referral for Profit Task Force. Dr Gorman has participated on the APTA PT-PAC Board of Trustees. He serves as the physical therapy representative to the Trailblazer Health Enterprises, Medicare Intermediary Advisory Committee for the Colorado region. He has been on the Board of Directors of various physical therapy network provider organizations, served on the Colorado Division of Labor, Department of Worker's Compensation Medical Treatment Guidelines Task Force, and is a physical therapy consultant to the Advisory Committee Member of the Colorado Department of Regulatory Agencies, Physical Therapy Licensure.
Dr Gorman has been recognized by the Colorado Chapter, APTA as an Outstanding Physical Therapist in 2005 and by the national APTA with the Lucy Blair Service Award in 2012. He has been involved in health care reform issues and injury prevention for more than 30 years.
Presently Dr Gorman is a member of the Colorado Commission for Affordable Health Care, a 3-year, Governor appointed, legislative mandated commission charged to study the cost drivers of health care in Colorado and make recommendations to the Governor and legislature by 2017.
CHARLES HAZLE, PT, PhD

Dr Hazle is an Associate Professor at the University of Kentucky, teaching in all courses pertaining to the care of patients with musculoskeletal disorders. In addition to teaching the imaging content at the University of Kentucky, he also provides imaging content to other physical therapy curricula in both the United States and abroad. He has co-authored 2 textbooks on diagnostic imaging and contributed to several other publications pertaining to imaging in physical therapy. Dr Hazle was also a principal author of the Imaging Education Manual and Diagnostic and Procedural Imaging in Physical Therapist Practice.
DEEPAK KUMAR, PT, PhD, OCS

Dr Kumar is a clinician-scientist investigating the biomechanical mechanisms underlying the onset and progression of hip and knee osteoarthritis, and using this knowledge to develop more effective and personalized interventions that may reduce disability and directly impact patient care. At Boston University, Dr Kumar directs the Movement & Applied Imaging Lab. His lab uses biomechanical, imaging, and functional techniques to assess the quality and quantity of movement, tissue health, and disability in people at risk of or who already exhibit hip or knee osteoarthritis. At-risk populations include athletes with femoroacetabular impingement, anterior cruciate ligament or meniscus injuries, older adults with obesity, and women. The overarching goal of the research done in the lab is to ensure active living across the lifespan for people with musculoskeletal conditions.
Dr Kumar received his entry-level and graduate training in physical therapy in India. He completed his doctorate in biomechanics from the University of Delaware followed by postdoctoral work in advanced imaging of osteoarthritis at the Musculoskeletal Quantitative Imaging Research group at the University of California, San Francisco. Dr Kumar was an Assistant Professor in the Division of Physical Therapy at the Medical University of South Carolina before joining Boston University. He also holds an appointment in the Clinical Epidemiology Research & Training Unit at Boston University School of Medicine.
AMEE SEITZ, PT, PhD, DPT, OCS

Dr Seitz is an Assistant Professor in the Physical Therapy and Human Movement Sciences Department in the Feinberg School of Medicine at Northwestern University where she is Musculoskeletal (MSK) Team Leader and Course Director in the MSK Course Series. She is a physical therapist and board-certified orthopaedic clinical specialist with more than 20 years of experience in musculoskeletal rehabilitation.
Dr Seitz earned a Bachelor of Science in Physical Therapy from Ohio University, an advanced Masters in Orthopedic Physical Therapy, transitional clinical doctorate from MGH Institute of Health Professions, and a PhD in Rehabilitation Sciences from Virginia Commonwealth University. She specializes in rehabilitation of shoulder disorders with 10 years of experience working with the Harvard Shoulder Service at the Massachusetts General Hospital.
She has served as President of the American Society of Shoulder and Elbow Therapists and is a contributing author of the APTA Orthopaedic Section Clinical Practice Guidelines on Adhesive Capsulitis and Instability. She represented the APTA on the American Academy of Orthopedic Surgeons Appropriate Use Criteria for Rotator Cuff Tears (2012) and Management of Rotator Cuff Disorders (2017). She is currently Vice Chair of the Orthopaedic Section Research Committee, Education Chair for the American Society of Shoulder and Elbow Therapists, and a member of the Editorial Board for the Journal of Sport Rehabilitation. Her research is focused on elucidating mechanisms of shoulder disorders to improve patient treatment and outcomes. She has published more than 20 peer-reviewed manuscripts, numerous book chapters, and has given over 60 presentations nationally and internationally on shoulder injury, mechanisms, and rehabilitation.
J. MEGAN SIONS, DPT, PhD, OCS

DrDr Sions is a tenure-track Assistant Professor at the University of Delaware in the Department of Physical Therapy, where she teaches spine-related curriculum, including imaging content. She received her Master's in Physical Therapy from West Virginia University, her DPT from Temple University, and her PhD in Biomechanics and Movement Science from the University of Delaware. Her PhD training focused on the use of ultrasound imaging to evaluate multifidi activity, and her post-doctoral training on the use of magnetic resonance imaging to quantify spinal morphology changes in patients with low back pain. Dr Sions' current research focuses on the use of imaging to enhance evaluation and subsequent rehabilitation of patients with chronic health conditions.
DUSTIN NABHAN, DC, DACBSP, RMSK, CSCS
Dr Nabhan is the Associate Director of Clinical Research and Multidisciplinary Care for the United States Olympic Committee (USOC). He graduated Cum Laude with a Bachelor of Science degree in Physiology from the University of Arizona, was class valedictorian at Southern California University of Health Sciences where he earned his Doctorate in Chiropractic, attended a postgraduate residency in sports medicine at Southern California University of Health Sciences, and later completed a sports medicine fellowship with the USOC at the Colorado Springs Olympic Training Center. He has worked full time at the Colorado Springs center since December 2009, and was a member of the TEAM USA medical staff for both the 2012 London and 2014 Sochi Olympic Games. A strong proponent of evidence-based health care, Dr Nabhan has made several contributions to the sports medicine literature in both domestic and international journals. He is frequently asked to speak on his clinical and research experiences, including postgraduate lectures for health care providers of all specialties. Dr Nabhan currently serves on the Board of Directors for the American Chiropractic Board of Sports Physicians and has contributed to committees for the American College of Sports Medicine and the American Institute of Ultrasound in Medicine.