Author Bios
Bridging the Gap Between the Workplace and Therapy Clinic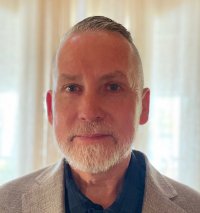 Steve Allison, PT, DPT, OCS, CME
Steve Allison, PT, DPT, OCS, CME is a doctor of physical therapy and U.S. Army Gulf War Veteran. He has been licensed to practice physical therapy since 1991, and he has been board certified in orthopaedics since 2002 (OCS). He is one of only a few physical therapists in the United States who is as a certified DOT medical examiner (CME) for the Federal Motor Carrier Safety Administration. He has focused his practice to the sub-specialty area of occupational health which includes areas such as job analysis, essential job function validation testing, functional employment testing, DOT physical exams, functional capacity evaluations, transitional work program development, and reasonable accommodation consulting. Dr. Allison served as the lead author of the FCE best practices guideline adopted by the American Physical Therapy Association (APTA) in April 2018. He has also authored and/or contributed to numerous other articles related to FCE, job analysis, and medical fitness for duty. He has been recognized in various federal courts and district courts in Louisiana as an expert in FCEs, job analysis, and orthopedic physical therapy. He currently serves as chief executive officer for Functional Capacity Experts, LLC and Disability Management Group, LLC in Bossier City, Louisiana.
---
Todd E. Davenport, PT, DPT, MHP, OCS
Todd E. Davenport, PT, DPT, MHP, OCS serves as a tenured associate professor in the Department of Physical Therapy in the Thomas J. Long School of Pharmacy and Health Sciences at the University of the Pacific in Stockton, California, where he teaches in the Doctor of Physical Therapy (DPT) program. Todd is a graduate of the University of Southern California's DPT and Orthopaedic Physical Therapy Residency programs. He is a past clinical research fellow at the Warren G. Magnusson Clinical Center at the National Institute of Health in Bethesda, Maryland. Todd is a graduate of the Master of Public Health program at the Berkeley campus of the University of California. He has been continuously recognized as a Board-Certified Orthopaedic Clinical Specialist by the APBTS since 2005. Todd has worked to translate evidence from scientific research into best practices for physical therapy. He is a member of the Evidence-Based Documents Task Force of the AOPT of the APTA, through which he has been involved with authoring 2 clinical practice guidelines to date with emphasis on foot and ankle health conditions. He also has served on the multidisciplinary Primer Writing Committee of the International Association for Chronic Fatigue Syndrome/Myalgic Encephalomyelitis (IACFS/ME) and as a content reviewer for clinical practice guidelines created by the American College of Occupational and Environmental Medicine. Todd is an associate editor of the Journal of Orthopaedic & Sports Physical Therapy, as well as a reviewer for several journals in the fields of rehabilitation and rheumatology. In addition to his teaching, scholarship, and service work, Todd practices clinically at the Kaiser Permanente offices in Stockton, California.
---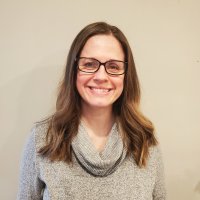 Jennifer Gaul, PT, OCS, CSCS
Jennifer Gaul, PT, OCS, CSCS is a Center Therapy Director in Franklin, Ohio. She has worked exclusively as an industrial medicine Physical Therapist with Concentra for 7 of her 20-year career. She currently rehabilitates acutely injured workers in the outpatient setting where she also performs pre-employment job specific task screens and has provided insight onsite to employers looking for safety recommendations. She is a member of the OHSIG of the AOPT. Jennifer is also an Adjunct Faculty Member in the University of Dayton's Doctor of Physical Therapy program. She received her master's degree of physical therapy from Andrew's University. She has been an APTA Orthopaedic Certified Specialist for 11 years and a NSCA Certified Strength and Conditioning Specialist for 18 years.
---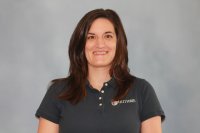 Alison Helmetsie, PT, DPT OCS, CertMDT
Alison Helmetsie, PT, DPT, OCS, CertMDT received her Master of Science in Physical Therapy degree from Ithaca College in 2007 and her transitional Doctor of Physical Therapy degree from Temple University in 2014. She is currently enrolled in a PhD program in Systems Science/Ergonomics in the Thomas J. Watson College of Engineering and Applied Science at Binghamton University (State University of NY). She is board certified by the American Board of Physical Therapy Specialties in orthopaedics, and she has taken extensive continuing education courses in ergonomics, functional job analysis, and worksite therapy services for the industrial setting. She is a member of the American Physical Therapy Association (APTA), Academy of Orthopaedic Physical Therapy (AOPT), OHSIG, and APTA New York Chapter. She has practiced in several outpatient orthopaedic physical therapy clinics since 2007 and has provided on-site services for a variety of industrial clients since 2009. She is currently employed full-time as a physical therapist for the Occupational Health section of Guthrie Medical Group, PC, in Ithaca, NY.
---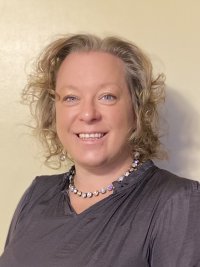 Jennifer Klose, PT, DPT
Jennifer Klose, PT, DPT is the Director of Clinical Services in eastern Ohio and western Pennsylvania. Since joining Concentra in 2001, Jen has been involved in all aspects of occupational health from injury care management to workplace safety and prevention. She is also a member of Concentra's Therapy Medical Expert Panel that functions to develop guidance and resources for therapists to provide evidence-based treatment for injured workers. She received her master's degree in physical therapy from D'Youville College and completed her transitional Doctorate of Physical Therapy degree at Temple University. She has achieved an advanced training certificate in manual therapy through the Manual Therapy Institute and a Business Excellence in Healthcare certificate from Cornell University. Jen is actively involved in the OHSIG of the Academy of Orthopedic Physical Therapy. She collaborates with this group to provide evidence-based research and best practices to the field to promote positive therapy outcomes.
---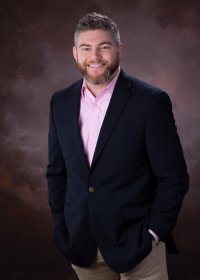 Joshua Prall, PT, DPT, EdD, MS, OCS
Joshua Prall, PT, DPT, EdD, MS, OCS is the owner of Coastal Consulting LLC, specializing in providing ergonomics education and workplace safety programs that benefit both the employees and the employers to reduce workplace injuries, increase productivity, and decrease spending on healthcare costs. He is a board-certified orthopaedic physical therapist through the American Board of Physical Therapy Specialties. He is an adjunct professor at the University of Scranton and Misericordia University where he is active teaching in the Occupational Health, Therapeutic Exercise, Grand Rounds, and Orthopedic physical therapy curriculums. He has guest lectured on ergonomics and work hardening at various universities including Bloomsburg University of Pennsylvania on the topic of ergonomic consulting to reduce workplace injuries in the Master of Athletic Training Program and internationally on topics including ergonomics and postural training for the Master of Science in Physiotherapy Program at the Bangladesh Health Professions Institute. He is a member of the American Physical Therapy Association and is a member of the Orthopedic, Research, and Health Policy and Administration sections/academies. He is also a member of the OHSIG through the Academy of Orthopedic Physical Therapy (AOPT) and is currently serving as OHSIG Vice Research Chair. He has also published multiple manuscripts in peer-reviewed journals on the effects physical therapy delivered workplace injury prevention and ergonomics has on injury reduction and costs in the workplace.
---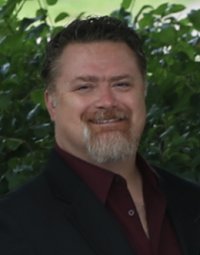 Michael D. Ross, PT, DHSc, OCS, FAAOMPT
Michael D. Ross, PT, DHSc, OCS, FAAOMPT is an Assistant Professor in the Department of Physical Therapy at Daemen College in Amherst NY. He is a board-certified Orthopaedic Clinical Specialist from the American Board of Physical Therapy Specialties and a Fellow of the American Academy of Orthopedic Manual Physical Therapists. Prior to his appointment at Daemen College, Dr. Ross served in the U.S. Air Force for 20 years where he was credentialed as a direct access provider with diagnostic imaging and pharmacological privileges. He completed his Bachelor of Science in Physical Therapy from Daemen College, his Doctorate of Health Science in Physical Therapy from the University of Indianapolis, and a Fellowship in Orthopedic Manual Therapy and Musculoskeletal Primary Care from Kaiser Permanente Medical Center in Vallejo, CA. He has made numerous scientific presentations and has lectured extensively at the entry-level, graduate, and postgraduate levels on medical screening and differential diagnosis in physical therapist practice. Dr. Ross maintains a pro bono practice for community residents and has published over 150 manuscripts and abstracts related to orthopedic physical therapist practice. He served as the Editor for the Musculoskeletal Imaging feature of the Journal of Orthopaedic & Sports Physical Therapy from 2008 to 2016 and is a manuscript reviewer for several medical and rehabilitation journals.
---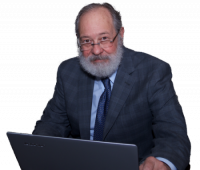 Roderick C. Stoneburner, MS, CRC(rtd)
Roderick C. Stoneburner, MS, CRC(rtd) received his Master's in Rehabilitation/Vocational Evaluation from the University of Arizona. He completed additional graduate work in Rehabilitation Counseling Psychology at the University of Southern California and Organizational Leadership at Pepperdine University. He has been a Certified Rehabilitation Counselor since 1979, retiring in 2016. During the past 35 years, Mr. Stoneburner has been affiliated with graduate programs in vocational rehabilitation at California State University locations in Los Angeles and San Bernardino, having served as a graduate advisor board member and adjunct professor in the Rehabilitation Program/College of Education. He has worked in California's Workers' Compensation system since 1975 and has supervised the vocational rehabilitation plan development and job placement of more than 25,000 individuals. He has developed Vocational Evaluation programs for sheltered workshops, IEP educational programs, family law, and employment law. He has been retained as an expert witness (both applicant and defense) for Workers' Compensation, Personal Injury, Employment Law, Family Law, and the Social Security Administration, having testified in numerous court cases relating to disability, employment issues, vocational assessment, residual earning capacity, and determination of employability. He has been actively involved in the California IARP organization (state) and has co-published articles in the IARP professional journal on evidence-based vocational evaluation, a forensics-based approach designed to formalize vocational evaluations to meet demands of credibility and conformance to legal standards. He participated in the development of the vocational evaluation training for ICVE, including preparation of test questions, and is currently involved with VECAP for training and mentoring for Vocational Evaluation professionals. He is currently involved in mentoring professionals in the field who have interest in vocational evaluation forensics.
---
Shanna Dunbar, BSN, RN, COHN-S, BS
Shanna Dunbar, BSN, RN, COHN-S, BS is the founder and President of Workplace Health Inc. focused on improving the health and productivity of employees. She is a Registered Nurse and board certified in Occupational Health Nursing as a Specialist. She is the immediate past President of the Ohio Association of Occupational Health Nurses (OAOHN). She holds a Certificate in Workers' Compensation Administration and Management from the University of California. Her educational preparation at UCLA in Kinesiology brings a particular expertise in Ergonomics and job analysis. She is a 2015 graduate of the Goldman Sachs 10,000 Small Businesses program, cohort 8. She is a member of the Healthy Business Council of Ohio, Northeast Ohio. She has been certified as a health coach since 2009. She has worked with employers in Occupational Health since 1986 and has promoted cost effective program management in Employee Assistance, Substance Abuse Prevention, Injury and Illness Prevention, Disease and Disability Management, Workers' Compensation Risk Management, Injury Care and Case Management, Medical Surveillance, and Transitional Work. She has been instrumental in the development and implementation of Total Worker Health® (TWH) programs. More recently, as a certified occupational health nurse she has led COVID workplace prevention programs.
---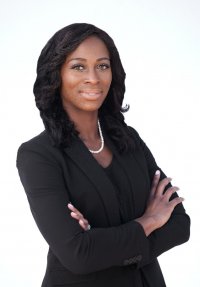 Moyo B. Tillery, PT, DPT, OCS, FAAOMPT
Moyo B. Tillery, PT, DPT, OCS, FAAOMPT received her Bachelor of Science in Biological Sciences from North Carolina State University in Raleigh, North Carolina in 2008, and her Doctorate in Physical Therapy from Duke University in Durham, North Carolina in 2011. She has completed residency and fellowship training in orthopedic manual physical therapy, is ABPTS Board-Certified in Orthopedics, and a Fellow of the American Academy of Manual Physical Therapists. With over 9 years of clinical practice in Occupational Health at Concentra Medical Centers, Dr. Tillery has completed additional training in developing ADA-compliant employment testing, and she has performed functional job analyses for numerous employers and municipalities. She also serves as a member of the Concentra Physical Therapy Medical Expert Panel, providing guidelines and research on expert practice in occupational health physical therapy. She is an active and engaged member of the Occupational Health Special Interest Group of the APTA Academy of Orthopaedic Physical Therapy, as well as the APTA Academy of Education, APTA–North Carolina, American Academy of Orthopedic Manual Physical Therapists, and the National Association of Black Physical Therapists.
---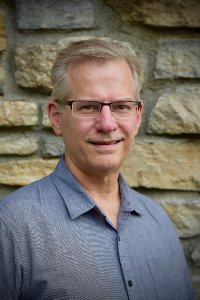 Rick Wickstrom, PT, DPT, CPE, CME
Rick Wickstrom, PT, DPT, CPE, CME is a Doctor of Physical Therapy, Certified Professional Ergonomist, and Certified Medical Examiner. He earned his Bachelor of Science degree in Physical Therapy from the Ohio State University and completed graduate coursework in occupational ergonomics at the University of Cincinnati College of Medicine. As President and owner of WorkAbility Systems and WorkerFIT, Dr. Wickstrom has consulted in occupational health and ergonomics for over 30 years. He has published many articles and technical papers related to functional capacity evaluation, work disability prevention, and ergonomics. Dr. Wickstrom serves as an expert witness on matters concerning the extent of physical disability, fitness-for-duty, or job accommodation. His diverse clinical practice includes transitional work-site therapy, functional capacity evaluation, worker accommodation studies, ergonomic job analysis, development of worker fitness screening and transitional work programs, systems development, research, and training. He has invented several products including the patented Physical Agility Tester, WorkerFIT software, ExamFIT software, Total-Body Dexterity Tester, Ergo-Totes Set, and WorkAbility Rate of Manipulation Test. Dr. Wickstrom has dedicated his career to preparing employers and occupational health professionals with skills and tools needed to assess job demands, evaluate worker fitness-for-duty, resolve worker performance barriers, and promote physical wellness. He currently serves as OHSIG President of the AOPT and is on the Board of Directors for the Ohio Chapter of the International Association of Rehabilitation Professionals (IARP).
---