Author Bios
Physical Therapy Management of Tendinopathies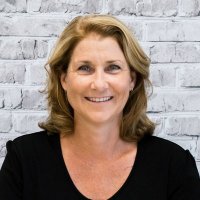 Leanne Bisset, PT, PhD, MPhty (Manipulative Physiotherapy), MPhty (Sports Physiotherapy), BPhty
Leanne Bisset, PT, PhD, MPhty (Manipulative Physiotherapy), MPhty (Sports Physiotherapy), BPhty is an experienced musculoskeletal and sports physiotherapist with a proven ability of outstanding leadership in professional governance, teaching, and research. She is a former President of Queensland Branch and former Chair of the National Advisory Council of the Australian Physiotherapy Association. She is Discipline Lead in Physiotherapy and Director of the Bachelor of Physiotherapy program at Griffith University, Australia. Dr Bisset is experienced in curriculum development and teaches in the graduate entry and post-graduate physiotherapy programs in the areas of musculoskeletal and manipulative physical therapy, clinical research, and evidence-based physiotherapy practice. Dr Bisset has more than 60 publications (h-index 27; >4300 citations Google Scholar) in many top-ranking journals in sports medicine, rheumatology, and orthopaedics. She has co-authored 5 invited book chapters on contemporary assessment and management of people with elbow conditions and has a successful track record in higher degree research supervision (7 PhD, 1 MPhil completions). Leanne actively promotes the translation of research into clinical practice through delivering regular national and international teaching invitations in her area of research and clinical expertise, as well as maintaining part-time clinical practice.
---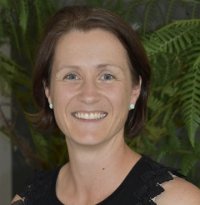 Brooke Coombes, BPhty, MPhty, PhD
Brooke Coombes, BPhty (Hons), MPhty (Musculoskeletal Physiotherapy), PhD is a lecturer in physiotherapy at Griffith University and is passionate about assisting students to become capable, confident professionals and lifelong learners. Her research mission is to address the individual and societal burden of musculoskeletal conditions. Her research emphasizes participation in physical activity to enhance health, performance, and productivity. She is internationally recognized for her work in assessment and treatment of tendinopathies, particularly lateral elbow tendinopathy. She has more than 40 peer-reviewed publications, including highly cited works in The Lancet, Journal of American Medical Association, and Pain. She takes pride in the supervision and mentoring of PhD and undergraduate students and welcomes opportunities for collaboration with clinicians, academics, and researchers.
---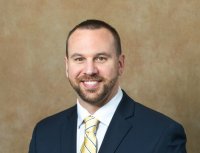 Rick Joreitz, PT DPT, SCS, ATC
Rick Joreitz, PT, DPT, SCS, ATC graduated with his Bachelor of Science in Rehabilitation with a Concentration in Athletic Training in 2005 and his Doctorate in Physical Therapy in 2008 from the University of Pittsburgh. Upon graduation, he started working for UPMC Centers for Rehab Services both at the UPMC Rooney and Lemieux Sports Complexes. He became a Board-certified Sports Clinical Specialist in 2011. From 2011-2017, Rick was the Team Physical Therapist for the Pittsburgh Penguins. In 2019, he was appointed a Clinical Assistant Professor for the University of Pittsburgh Department of Physical Therapy. In addition to teaching responsibilities, he is the Team Physical Therapist for Pitt Football.
---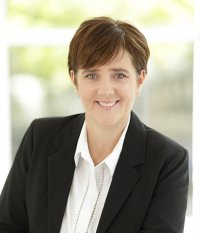 Alison Grimaldi, MPhty (sports), BPhty
Alison Grimaldi, PhD, MPhty(Sports), BPhty is a Sports Physiotherapist and Principal of Physiotec Physiotherapy in Brisbane, Australia. She has over 30 years of clinic experience, graduating from a Bachelor of Physiotherapy program in 1990 and a Masters in Sports Physiotherapy in 1997, both from the University of Queensland. Alison subsequently completed a PhD in Physiotherapy in 2008, an investigation of the hip abductor musculature and the relationship with joint pathology and unloading. Alison has a long-term interest in hip and pelvic pain and was a key investigator on the multicentre 'LEAP', lateral hip pain randomised clinical trial, conducted through the University of Queensland and University of Melbourne, Australia. This trial and related studies produced many papers that contributed to our understanding of gluteal tendinopathy and its associated impairments and the impact of available interventions. Alison is involved in ongoing research as a Senior Adjunct Research Fellow at the University of Queensland and as a PhD associate supervisor. As an educator, Alison is an occasional lecturer in the Physiotherapy Masters programs at the University of Queensland, and she has presented more than 100 clinical workshops worldwide and more than 50 keynote, invited, or podium conference presentations. She also runs an online Hip Academy through her longstanding education platform at dralisongrimaldi.com.
---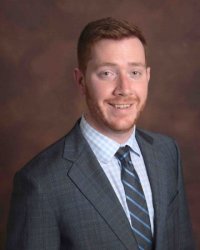 Terrance McHugh, PT, DPT, SCS, ATC
Terrence McHugh, PT, DPT, SCS, ATC is a Physical Therapist and Athletic Trainer at NovaCare Rehabilitation in Philadelphia and Team Physical Therapist to Temple University's Varsity student-athletes. He is a graduate of the University of Delaware, completing his Bachelor of Science in Athletic Training in 2012 and Doctor of Physical Therapy in 2014. He is Board Certified Specialist in Sports Physical Therapy since 2017 and is a Certified Strength and Conditioning Specialist through the NSCA. He has worked with a wide range of athletic levels (professional, collegiate, and international) including serving as Physiotherapist for Ireland's national lacrosse program in multiple international tournaments. He has lectured locally and nationally on multiple topics and joined Select Medicals Continuing Education Faculty in 2019 with a focus on blood flow restriction training, anabolic resistance, and hip and groin related injuries.
---
Jonathan Rees, MSc, MRCP, FFSEM
Jonathan Rees, MSc, MRCP (UK), FFSEM (UK) is a Consultant in Sport and Exercise Medicine and Rheumatology. He is additionally qualified in Musculoskeletal Ultrasound. He qualified in Medicine at the Royal London Hospital, University of London in 1995. He is a Fellow of the Royal College of Physicians of London and a Founding Fellow of the Faculty of Sport and Exercise Medicine in the UK. Jon has a long-standing interest in tendinopathy. His medical doctorate at the Royal National Orthopaedic Hospital, part of University College London, focused on rehabilitation of the Achilles tendon. His work on tendinopathy is widely cited and read in the scientific literature. He has previously worked as a Consultant at the Defence Medical Rehabilitation Centre in the UK, Guy's and St Thomas' Hospitals, and Addenbrookes' in Cambridge UK. He has additionally worked with many elite sportsmen and women and was Physician to the Great Britain 2008 Beijing Paralympic Team and was Physician to the 2012 London Olympic Games. He has worked in professional football (soccer), rugby union, and is currently involved in professional motor sport including Formula One. He currently works at Fortius Clinic, London, and in Cambridge. He is a Senior Lecturer in Sport and Exercise Medicine at Queen Mary College, London.
---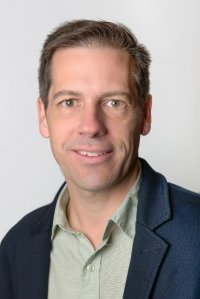 Alex Scott, PhD
Alex Scott, PhD graduated with his Bachelor of Science in Physical Therapy in 2000. While working part-time in a variety of practices, he pursued an MSc in Kinesiology (2003) and PhD in Experimental Medicine (2008) from the University of British Columbia (UBC), Canada. His PhD, supervised by Dr Karim Khan, focused on the pathophysiology of tendinopathy, using a combination of methods including human tendon cell culture, laboratory overuse models, and characterization of human tissue. Since joining the faculty at UBC, he has pursued both basic and clinical science projects, all focused on helping physical therapists and colleagues develop a better understanding of tendinopathy management, especially treatment mechanisms and effects. He is the Program Director for UBC's Graduate Certificate in Orthopaedic and Musculoskeletal Physical Therapy, and a special section editor for the Journal of Orthopaedic & Sports Physical Therapy (JOSPT) Perspectives for Practice feature.
---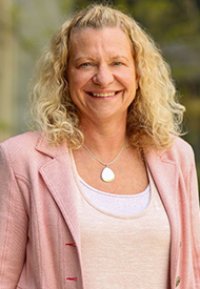 Karin Grävare Silbernagel, PT, ATC, PhD
Karin Grävare Silbernagel, PT, ATC, PhD is an Associate Professor and Associate Chair at the Department of Physical Therapy, University of Delaware, Newark, DE. She graduated from Boston University with a Bachelor of Science degree in Physical Therapy in 1990. After working clinically in Baltimore for 6 years in orthopaedic and sports medicine, she moved back to her native country Sweden. In Sweden, she worked at an outpatient sports medicine clinic, completed an Advanced Master's degree in Physical Therapy in 2001 and a PhD in Orthopaedics in 2006 at the University of Gothenburg. Following her PhD, she received funding from the Swedish Research Council to complete 2 years postdoctoral work at the University of Delaware. She joined the University of Delaware as faculty in 2014. At the University of Delaware, she oversees the Delaware Tendon Research Group. Karin's expertise is in the clinical aspects of tendon injury. Her work has been directly integrated into clinical guidelines for treatment of patients with tendon injuries. She has presented her research at numerous conferences and published in peer-reviewed journals (100+ published articles to date). She has also been invited to speak about her research at conferences nationally and internationally. As the principal investigator of Tendon Research Group at the University of Delaware she is working to advance understanding of tendon injuries and repair so that tailored treatments can be developed. The Delaware Tendon Research Group is an interdisciplinary team focused on improving treatment outcomes for tendon injuries. Her research approach is to evaluate tendon health and recovery by quantifying tendon composition, structure, and mechanical properties, as well as patients' impairments and symptoms. The focus is on how to prescribe exercise and physical activity as treatment in patients with painful tendinopathy and complete tendon ruptures. Her research is funded by the NIH, Foundation for Physical Therapy, Swedish Research Council for Sport Science, and Swedish Research Council. She is also an Editor for the Journal of Orthopaedic & Sports Physical Therapy.
---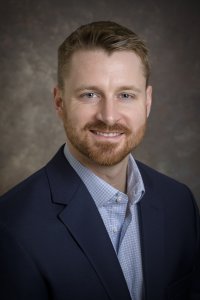 Andrew Sprague, PT, PhD, DPT
Andrew Sprague, PT, PhD, DPT is an Assistant Professor in the Department of Physical Therapy at the University of Pittsburgh. He completed his Doctor of Physical Therapy and Master of Clinical Anatomy and Health Sciences in 2015 at the University of Delaware (UD) and then completed his PhD under the advisement of Dr. Karin Grӓvare Silbernagel in the UD Tendon Research Lab (2020). The goal of Dr. Sprague's research at the University of Pittsburgh is to identify measures that will allow for individualized load and recovery prescription for patients with patellar tendinopathy. Dr. Sprague has shared his research on patellar and quadriceps tendinopathy at numerous national and international conferences and received honors for his work from the Foundation for Physical Therapy Research and the Imaging Special Interest Group of the American Physical Therapy Association.
---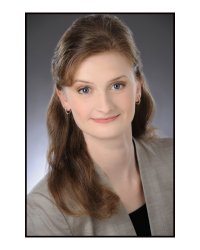 Jennifer Zellers, PT, PhD
Jennifer Zellers, PT, PhD is a physical therapist, clinician-scientist at Washington University School of Medicine in St. Louis, MO. Jennifer completed her Doctor of Physical Therapy at Columbia University in 2010. She practiced as a full-time clinician before completing her PhD training at the University of Delaware in 2018 with the Delaware Tendon Research Group (mentor: Karin Grävare Silbernagel). Evaluating and treating individuals with tendon dysfunction both in clinical and research settings solidified her keen interest in advancing personalized treatment for people with tendon injury. Her dissertation work examined potential Achilles tendon structural biomarkers and their relationship with patient functional outcomes in individuals with Achilles tendon rupture. As a postdoctoral researcher, Jennifer is now examining systemic influences on tendon health by characterizing diabetes-related tendon tissue changes at Washington University School of Medicine in St. Louis (mentors: Drs. Mary Hastings and Michael Mueller), where she will be joining faculty in Fall 2021. Her research program seeks to understand critical mechanical and biochemical factors in the local and systemic environment affecting tendon structure, injury, and recovery. In an effort to bridge our understanding of tendon healing from bench to bedside (and back), Jennifer uses a combination of in vivo and ex vivo methods to take a deeper dive into how tendon structural and mechanical properties can be used as biomarkers to personalize care and optimize outcomes in individuals with tendon dysfunction.
---