Spotlighted Program: University of Michigan- Michigan Medicine Orthopedic Residency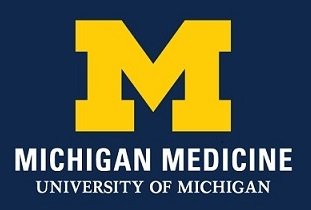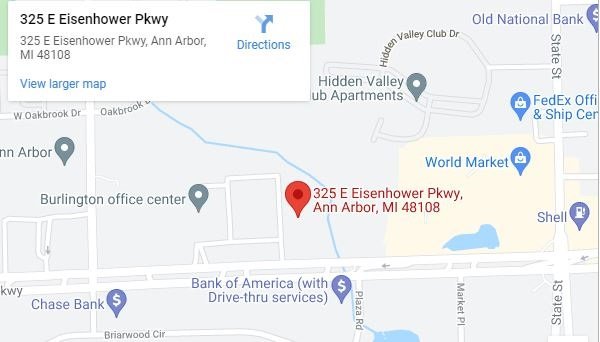 Learn about this program:
Main contact: laurafis@med.umich.edu ; 734-763-5206
Program application deadline: 1/15/2022
Program start date: 9/6/2022
Program duration: 12 months
Number of resident/fellow openings per cohort: 3
Tuition Cost: $1000.00 Total
Is there a salary or stipend? Yes

If yes, what salary can the resident expect?
$58,000 per year (75% of new graduate)


Are there benefits? Yes.

If yes, what are they?
Healthcare, PTO


Is there housing assistance? No

Clinical site information:
We have 3 sites, 4 rotations, and 8 mentors. Residents will rotate through all sites and all mentors. Facilities are located in Ann Arbor, MI and Canton, MI.

Clinical mentorship information:
3-6 hours per week

What is a distinguishing feature or selling point of your program?
We have an extensive spine portion in our residency and pride ourselves on the extensive mentoring within our program.

Is there the ability to work with a specialized population(s)? Yes.

If yes, what population(s)?
Spine pain, concussion, chronic pain, overuse injuries, hypermobility
Faculty and/or Resident/Fellow-in-training Spotlight
Spotlighted Faculty:
Name: Pam Knickerbocker MS, PT, OCS
Email: pknick@umich.edu
Background Education and Experience:
"I received my BS in Physical Therapy from Oakland University 1985 and completed Orthopedic Manual Physical Therapy Residency training at Oakland University 1989-1992. I received my MS in Orthopedic Physical Therapy from Oakland University in 1995 and have been an Orthopedic Clinical Specialist through APTA since 1996. I have been specializing in Spine pain since 2001 with a special interest in neck pain, headaches and concussion."
What is your role within the program?
"My role in the residency is as instructor and mentor in the Kaltenborn-Evjenth system of manual therapy for treatment of low back pain and neck pain/ headaches and have been with the program since it started in 2009."

What separates this program from others like it?
"This residency is exemplified by it's volume of teaching and mentoring in the treatment of lower back and neck pain and it's emphasis on manual therapy, mechanical diagnosis and treatment and the combination of these approaches to give clinicians a broad scope of effective treatment options."

Why do you think advanced orthopedic training through residency and fellowship is important?
"Advanced residency training in orthopedics is important in expediting efficient and effective practitioners. It is critical that clinicians be able to differentiate sources of pain and dysfunction and treat the patient to their maximum outcome, and residency training allows practitioners to become effective and efficient quicker than they would otherwise be able to achieve independently."

Please share a little-known, fun fact that others may be surprised to learn about you.
"I was in the inaugural class of Oakland University's OMPT Physical Therapy Residency Program and received instruction and clinical mentorship directly from Freddy Kaltenborn, PT, Olaf Evjenth, PT, David Lamb, PT and Dennis Morgan, PT."
Spotlighted Resident: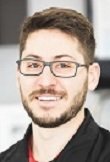 Name: Cody Brumm PT, DPT
Email: brcody@med.umich.edu
Background Education and Experience
"I attended Hope College where I earned by Bachelor's Degree in Athletic Training in 2015. I received my DPT from Andrews University in 2020."

What type of population are you working with at your program?
"General Orthopedics with my first rotation specializing in Spine."

Why did you select this program?
"I selected the Michigan Medicine Ortho PT Residency for the prospective number of mentorship hours, OCS pass rate percentage, and the word of mouth reputation of the program."

Why did you pursue advanced orthopedic training through residency/fellowship?
"I have chosen to pursue advanced orthopedic training through a residency program to continue to advance my anecdotal and evidence-based knowledge and increase my competency to continue to grow and deliver quality patient care."

How do you think residency/fellowship will change your career trajectory going forward?
"I believe the completion of a residency will help me reach the next level in direct patient care by improving patient plan of care programming, education on prognosis, and a patient's self-efficacy for their overall health."

Please share a little-known, fun fact that others may be surprised to learn about you.
"In my spare time I enjoy hunting and fishing and have been in traditional archery my entire life."