Spotlighted Program: The Ohio State University Wexner Medical Center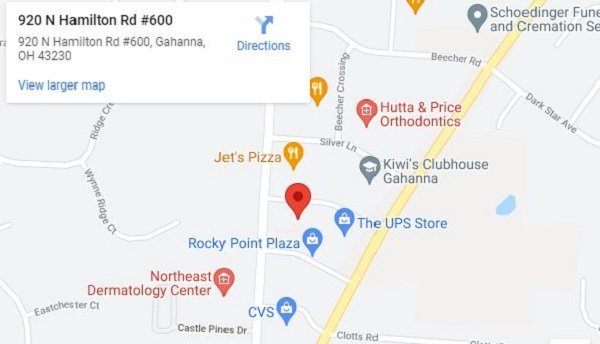 Learn about this program:
Main contact: cody.mansfield@osumc.edu; 614-293-7600
Program application deadline: 10/31/2021
Program start date: 1/3/2022
Program duration: 12 months
Number of resident/fellow openings per cohort: 1
Tuition Cost: N/A
Is there a salary or stipend? Yes

If yes, what salary can the resident expect?
This program offers paid staff physical therapist positions at Ohio State Sports Medicine in which salary is commensurate with revenue-generating clinical time.


Are there benefits? Yes.

If yes, what are they?
Full benefits of this position include health insurance, liability insurance and assistance for professional development including funding to attend the American Academy of Orthopaedic Manual Therapy annual conference and therapeutic dry needling certification.


Is there housing assistance? No

Clinical site information:
The OMPT fellowship is housed in Gahanna, OH, a suburb of Columbus, OH with 5 clinical faculty with OCS and FAAOMPT (https://wexnermedical.osu.edu/locations/outpatient-care-gahanna/sports-medicine). Some educational and research activities also take place at the Jameson Crane Sports Medicine Institute (https://wexnermedical.osu.edu/locations/jameson-crane-sports-medicine-institute). Also teaching of manual therapy techniques to OSU Sports Med Residents and DPT students occurs at the OSU DPT program (https://hrs.osu.edu/academics/graduate-programs/clinical-doctorate-in-physical-therapy).

Clinical mentorship information:
3-5 hours per week

What is a distinguishing feature or selling point of your program?
Fellow in training gets clinical mentorship from OCS/FAAOMPT trained PTs, research mentorship from PhD PT scientists, and the opportunity to teach staff PTs, PT ortho residents, and DPT students.

Is there the ability to work with a specialized population(s)? Yes.

If yes, what population(s)?
Low back pain fast track pathway where fellow will see patients within 24 hours and TMJ referrals form dentists
Faculty and/or Resident/Fellow-in-training Spotlight
Spotlighted Faculty:

Name: Cody Mansfield, PT, DPT, ATC, OCS, FAAOMPT
Email: cody.mansfield@osumc.edu
Background Education and Experience
Dr. Mansfield graduated from Duke University in 2014 and completed the OSU Sports Medicine orthopedic residency and orthopedic manual physical therapy fellowship. He has served as the Curriculum and Research Coordinator for the OMPT fellowship over the last 3 years, and is stepping into the director role for 2022. He has
published in JOSPT, PTJ, and elsewhere. Clinically he is passionate about evaluating and treating patients with complicated spine pain and soccer athletes. https://u.osu.edu/mansfield.107/
What is your role within the program?
"Served as curriculum and research coordinator for the last 3 years for the fellowship. Taking over director role for 2022."

What separates this program from others like it?
"The fellowship program is a triple threat: 1) clinical mentorship from OCS/FAAOMPT faculty 2) Research mentorship provided by PhD/PT scientists 3) Teaching opportunities to staff, PT ortho/sports residents, and AT/DPT students at OSU."

Why do you think advanced orthopedic training through residency and fellowship is important?
"Our fellowship places high importance on cultivating clinical reasoning and leadership skills that help our fellows in training jump start their career. Previous fellows have gone on to jobs in the PGA Tour, owning own business, instructing in con-ed courses, teaching in PT schools, and starting in PhD programs."

Please share a little-known, fun fact that others may be surprised to learn about you.
"My friends would not describe me as a "woodsy" person, so it even surprised them when I told them I bought a chainsaw and decided to learn how to fish."
Spotlighted Fellow-in-Training:

Name: Nick Gulla, PT, DPT, OCS
Email: Nicholas.Gulla@osumc.edu
Background Education
Dr. Nick Gulla is a passionate and knowledgeable Physical Therapist who always puts his patients first. His post-doctoral residency and fellowship training has made him well equipped to manage many complex orthopedic and sports medicine conditions. He is a former NCAA athlete, competing in baseball at Elizabethtown College. Outside
of the clinic, Nick also serves as a guest lecturer at The Ohio State University Doctor of Physical Therapy Program as well as The Ohio State University Orthopedic Residency Program. In his free time, Nick enjoys weightlifting, marathon training, playing music, podcasting, and participating in various recreational sports.
What type of population are you working with at your program?
"General orthopedics and sports medicine conditions including complicated spine cases, post-op ACLR, TMJ, and return to sport."

Why did you select this program?
"For the opportunity to better understand how to evaluate and treat complex cases and to gain more teaching experience at both the DPT and peer levels. Also, to open doors for future leadership opportunities and business ventures."

Why did you pursue advanced orthopedic training through residency/fellowship?
"To grow as a person, clinician, and teacher to provide the best care to our patients."

How do you think residency/fellowship will change your career trajectory going forward?
"I think it will provide me more opportunities for positions of leadership and avenues to teach others, as well as develop relationships with life long mentors. I also think it will help me impact the future of orthopedic care and boost my earning potential. "

Please share a little-known, fun fact that others may be surprised to learn about you.
"Started a podcast called The Post Doc PT Experience (https://podcasts.apple.com/us/podcast/the-post-doc-pt-experience/id1530301627) where I interview students, residents, fellows, and mentors of different programs."