Spotlighted Program: Memorial Hermann Orthopedic Residency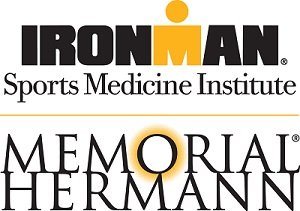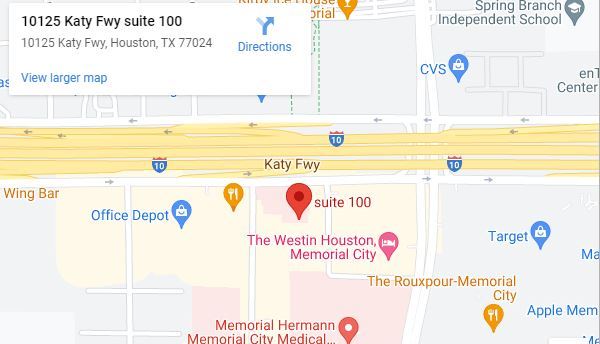 Learn about this program:
Main contact: MHSMRresidency@memorialhermann.org ; 713-805-9955
Program application deadline: 12/1/2021
Program start date: 8/15/2022
Program duration: 13 months
Number of resident/fellow openings per cohort: 8
Tuition Cost: N/A
Is there a salary or stipend? Yes.

If yes, what salary can the resident expect?
Comparable to 75% starting PT salary


Are there benefits? Yes.

If yes, what are they?
Benefits of a full time employee


Is there housing assistance? No.

Clinical site information:
All 8 site are within the Greater Houston Area- Bellaire, Cypress, Katy, Memorial City, Pearland, Sugarland, Texas Medical Center, Woodlands. Residents switch locations halfway through the program to get a wide variety of exposure to various patient populations and mentors. Each site has at least 2 primary mentors with access to over 50 specialists throughout the system including OCS & SCS mentors

Clinical mentorship information:
3-4 hours/week of 1:1 mentoring

What is a distinguishing feature or selling point of your program?
Advanced practice: In-person didactic curriculum covering orthopedic and sports content including clinical reasoning, differential diagnosis and advanced manual therapy. We also have content covering imaging, research, strength & conditioning, nutrition, and return to sport guidelines. Residents have access to over 50 advanced clinical specialists who are board-certified in orthopedics and sports and/or manual therapy fellowship trained mentors. Our orthopedic and sports residents works closely together and have the opportunity to collaborate and network with other Texas area programs as well. Being a part of a large hospital system in the largest medical center along with strong external collaborations allows for a greater opportunity and exposure to experiences including return to sport programming with Athlete Training & Health, surgical observation and surgery skills labs with UT Physicians Orthopedic Surgeon Fellows, and working with body region specialty programs within the Memorial Hermann system. Built in time for physician collaboration including mentorship on relationship development makes our residents more marketable and equips them for future interprofessional interactions. Our orthopedic residents are intricately involved in Memorial Herman's comprehensive spine program and work closely with neurosurgeons and orthopedic surgeons triaging and collecting data to better understand and improve outcomes of this patient population.


Teaching: The orthopedic residents have clinically relevant teaching opportunities across the Greater Houston Area including leading labs at local DPT and PTA programs, as well as specialty lectures at undergraduate universities and in the community. All our residents serve as a clinical instructor at the end of the program and receive mentorship on their clinical education skills.

Research: Our residents have a separate research curriculum and are mentored through creation and implementation of a clinically relevant question with the goal of presenting at a national conference and/or publication in a peer reviewed journal. Throughout the residency year they will present, and get feedback on, numerous topics to improve public speaking and engagement skills.

Leadership: Our residents participate in our leadership curriculum to establish and hone their professional development plan including skills such as networking, the business of physical therapy, and personal development.

Is there the ability to work with a specialized population(s)? Yes.

If yes, what population(s)?
Our system offers a true variety of patients across the lifespan from adolescents to geriatrics as well as ability level from return to activities of daily living to return to collegiate or professional sports.
Faculty and/or Resident/Fellow-in-training Spotlight
Spotlighted Faculty: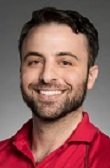 Name: Sean Harris PT, DPT, PhD(c), OSC, FAAOMPT
Background Education and Experience:
"DPT from TWU-Houston in 2015, Orthopedic Residency with Memorial Hermann in 2016, Orthopedic Certified Specialist in 2017, FAAOMPT in 2019, PhD candidate from TWU 2016-present."
What is your role within the program?
"I serve as a clinical researcher and mentor within the orthopedic and sports residency program. I lead the orthopedic research projects for the residents. I've been involved with Memorial Hermann's Orthopedic Program for 6 years."

What separates this program from others like it?
"Our residency program has built its foundation around quality, evidence-based mentorship. Our mentors and faculty are of the highest quality and are truly dedicated to enriching the quality of our residents' clinical practice."

Why do you think advanced orthopedic training through residency and fellowship is important?
"Our healthcare system desperately needs quality providers that are skilled in the management of musculoskeletal conditions. Physical therapists have the potential to play a pivotal role in advancing clinical practice. Advanced, specialized training in musculoskeletal diagnosis, prognosis, and intervention will help Physical Therapists have a seat at the table in reforming our current healthcare model."

Please share a little-known, fun fact that others may be surprised to learn about you.
"I enjoy making tik tok videos!"
Spotlighted Resident: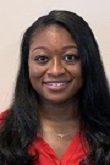 Name: Megan Francisco PT, DPT
Email: Meganfrancisco5@gmail.com
Background Education and Experience
"I graduated with a Bachelor's Degree in Biology from Langston University in 2016. I continued my education at The University of Texas Medical Branch and graduated as a Doctor of Physical Therapy in 2020 and am now an orthopedic resident at Memorial Hermann."
What type of population are you working with at your program?
"I have the opportunity to work with a very diverse population in age, gender, race and culture. I treat high school athletes recovering from various post-operative surgeries to the middle-aged adult, weekend warrior, with goals to return to recreational softball or soccer. I also have the opportunity to treat older adults desiring to decrease low back, knee or shoulder pain in order to improve their quality of life."

Why did you select this program?
"Memorial Hermann's Orthopedic Residency places emphasis on being leaders in healthcare and increasing the quality of care that is provided to all patients, and I believe those values are displayed throughout the residency program. This residency program places importance on developing quality clinicians with excellent clinical skills and leadership skills that reach far beyond the clinic. I selected this program to gain unique opportunities such as collaborating with physicians on a daily basis, teaching orthopedics to physical therapy students and physical therapy assistant students, developing clinical research, and volunteering within the community. I am naturally attracted to positive environments that embrace others as family, and this program provides the comfort and safe place that I needed to grow as a new physical therapist. The orthopedic residency is devoted to creating a fun learning environment that results in growth for every resident in this program!"

Why did you pursue advanced orthopedic training through residency/fellowship?
"When I graduated from physical therapy school, I felt like a generalist when considering my knowledge in orthopedics and desired an experience that would provide the tools to be the movement expert that physical therapists claim to be. Pursuing advanced orthopedic training has been a goal since deciding that I wanted to be a physical therapist at age 16. I grew up witnessing a great deal of my family and friends living with untreated musculoskeletal pain due to a variety of circumstances, and I wanted to be the answer to their problems by having the proper training and knowledge to ultimately increase their quality of life. My level of critical thinking has exponentially evolved within one year of completing Memorial Hermann's orthopedic residency, and I have seen the fruits of my labor by offering quality treatment advice to others allowing them to save time, money and to enjoy a pain free life."

How do you think residency/fellowship will change your career trajectory going forward?
"I think residency will change the trajectory of my career by projecting me to reach my goals faster and exceeding my overall expectations of where I could end up as a physical therapist. Residents who have come before me have started businesses that are flourishing, transitioned their careers into leadership positions and administrative roles, and truly setting the example that there are options of where physical therapy careers can go. Going forward, I plan to continue searching for leadership roles, creating positive opportunities to network, and ultimately being open to the natural course of completing my career goals!"

Please share a little-known, fun fact that others may be surprised to learn about you.
"I am obsessed with green olives. I must limit myself to only eating ten because I will eat a full jar of olives in one sitting for dinner."