Regis University Residency in Orthopaedic Physical Therapy
Learn about this program:
The role of physical therapists in the management of spine related pain is continually growing. This increasing responsibility requires leaders in physical therapy to have advanced training to effectively manage these patients through the continuum of care. Our goal is to provide advanced education to physical therapists to produce autonomous providers who consistently achieve exemplary patient outcomes, manage complex cases, and serve as resources for fellow clinicians to enhance spine care.
Program application deadline: 11/15/2022
Program start date: 1/9/2023
Program duration: 12 months
Number of resident/fellow openings per cohort: 12
Tuition cost: Total one-year cost of $11,500
Contact:
3333 Regis Blvd, Peter Claver Hall, 403S
Denver, CO 80221
Program Website
https://www.regis.edu/academics/majors-and-programs/certificate/orthopaedic-physical-therapy-residency
Main Contacts:
Cameron W MacDonald - Director
cmacdona@regis.edu
303-964-6323
Amy S Hammerich - Coordinator
ahammeri@regis.edu
Is there a salary or stipend? No. Residents are not employed by Regis so their salary is typical of the location and setting that they work in
Are there benefits? No
Is there housing assistance? No

Clinical site information:
70 sites located across the country. New sites develop each year with each new cohort of residents who enter the program. There are no boundaries within the program to site location.

Clinical mentorship information:
Each resident receives 1-4 hours of mentorship each week.

What is a distinguishing feature or selling point of your program?
Flexible for your needs. Travels with you to your preferred location of practice, as long as it has an orthopaedic focus. Built off our hybrid OMPT Fellowship with nearly 200 graduate Fellows of AAOMPT and now approaching 30 Orthopaedic Specialists from the Residency.

Is there the ability to work with a specialized population(s)? Yes.

If yes, what populations(s)?
Potential to mentor with faculty who are with the Denver Nuggets.
Faculty and/or Resident/Fellow-in-training Spotlight
Spotlighted Faculty: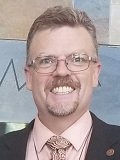 Name: Cameron W MacDonald, PT, DPT, GCS, OCS, FAAOMPT
Email: cmacdona@regis.edu
Background Education and Experience:
"Australian trained PT, now in USA 27 years, has trained close to 200 Fellows in OMPT and over 30 Residents in orthopaedics."
What is your role within the program?
"Program Director."

What separates this program from others like it?
"Hybrid, flexible, founded on the long history of our Fellowship in Orthopaedic Manual Physical Therapy with majority of core faculty OCS FAAOMPT with additional advanced degrees and certification, providing a rich source of research and practice excellence to develop residents."

Why do you think advanced orthopedic training through residency and fellowship is important?
"It elevates the whole profession. The bar is raised for clinical practice and by extension research and academia. Mentoring within the program allows for the rapid and individualized development of residents within their sphere of learning and the context of their work environment."

Please share a little-known, fun fact that others may be surprised to learn about you.
"Trained as a certified aerobics instructor in 1992!"
Spotlighted Resident: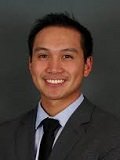 Name: Ryan Pineda, PT, DPT, OCS
Background Education
"B.S. in Kinesiology with Exercise Science concentration from California Polytechnic State University at San Luis Obispo DPT education Regis University and graduate of the second cohort in the Regis Orthopaedic Residency in 2021."
What type of population are you working with at your program?
"General outpatient orthopaedics."

View additional responses to the questions below in the following video:

Why did you select this program?
I selected this program because it gave me strong mentorship and flexibility with my schedule. I was able to choose my mentors and learn from the leaders in our field while also having the freedom to work on residency tasks and study when I had the available time in my week.
Why did you pursue advanced orthopaedic training through residency/fellowship?
I pursued advanced training because I knew that there was much more to learn about Orthopedic patient care. I wanted to improve my outcomes, become more efficient with my treatment, and also gain clinical expertise to allow me to develop leadership skills for my practice and community. Advanced training also gave me the opportunity to create relationships with other professionals and obtain the mentorship I needed as an entry-level clinician.
How do you think residency/fellowship will change your career trajectory going forward?
I believe the residency has allowed me to become much more efficient with my treatments in the clinic, which in turn saves healthcare dollars and improves patient satisfaction and quality of care. Although I understand I still have much more to learn and experience, I feel that the residency helped accelerate my clinical decision making and increase my confidence with outpatient care.
Please share a little-known, fun fact that others may be surprised to learn about you.
"The first Regis Orthopaedic Residency Graduate to become Affiliate Faculty for the program.