32.5W3, Facilitating Therapy Services for Total Worker Health®
Next Webinar Date
Friday, January 20, 2023 from 10am to 1pm EST

(official release)
Webinar Prerequisites
Please note: Physical Therapists and Occupational Therapists wishing to register for this webinar must have already registered for the following two courses in order to obtain the Occupational Health Practitioner (OHP) certificate:
Course Description
This interactive course is the final step to achieve the Occupational Health Practitioner (OHP) certificate. The interactive webinar applies learning from prerequisite OHP independent study courses, discusses current services offered by participants, and facilitates development of an occupational health practitioner portfolio and program reflection. Participants are connected with a mentor to assist with developing competencies that integrate best practices for therapy services at the workplace or clinic to meet the Total Worker Health® needs of employers. Total Worker Health® is defined as policies, programs, and practices that integrate protection from work-related safety and health hazards with promotion of injury and illness-prevention efforts to advance worker well-being.
An OHP Certificate is awarded to physical therapists or occupational therapists upon completion of 1) Recorded and live webinar components, 2) Acceptable individual practitioner portfolio submission, and 3) Program Reflection submission that is peer-reviewed to substantiate mastery of evidenced-based content from two or more monographs of the OHP independent study courses.
Total Worker Health® is a registered trademark of the U.S. Department of Health and Human Services (HHS). Use of this mark by the Academy of Orthopaedic Physical Therapy, APTA, Inc. does not imply endorsement by HHS, the Centers for Disease Control and Prevention, or the National Institute for Occupational Safety and Health.
Course Overview
Course Format: On-demand and live webinars with submission of an individual portfolio and case reflection for peer review.
Contact Hours: 8 contact hours
2-hours for review of pre-recorded videos that cover:

Expert Panel: Employer Case Reflection, Job Fitness Exam Program.
Expert Panel: Individual Case Reflection, Work Rehabilitation After a Prolonged Episode of Care.

3-hours for live webinar with Total Worker Health® review and case applications

Interactive problem-based case reviews to facilitate Total Worker Health® outcomes
Forging relationships to provide direct-to-employer services
Assessing employer program needs for therapy services to promote Total Worker Health®

3-hours for development of individual portfolio and occupational health reflection
Continuing Education Approval: AOPT CEUs are accepted by the majority of state physical therapy licensure boards, as allowed by the type of course requirements in state regulations. For individual state requirements, please visit your state licensure board website. Continuing education requirements are regulated by the state boards of physical therapy. Each state licensing board has its own policies and procedures related to continuing education of its licensees. State boards of physical therapy place the responsibility on licensees to follow rules and regulations related to the practice of physical therapy and maintenance of licensure in their states. Licensees should verify acceptance of continuing education courses with their state licensing board by reviewing the relevant state practice act and/or administrative code. AOPT applies for pre-approval of courses on a course by case basis in the states of California, Ohio, and Texas. The approval codes for these states are listed here. The Occupational Health Special Interest Group (OHSIG) will assist with materials needed by occupational therapists or other practitioners to apply for individual continuing education approval for any required courses of the OHP Certificate Program.
Course Fees
Cancellation Policy
If notification of cancellation is received in writing prior to initiating any part of the course, the registration fee will be refunded less a 20% administrative fee. Absolutely no refunds will be given after the start of the course.
Course Objectives
At the completion of this webinar, participants will be able to:
Discuss core concepts of Occupational Health PT/OT practice, including the APTA Clinical Practice Guideline to Optimize Work Participation after Injury and Illness
Conduct a SWOT (Strengths, Weaknesses, Opportunities, Threats) analysis of self-competence and be knowledgeable of resources for professional growth in Occupational Health
Identify barriers of direct-to-employer services
Discuss strategies for access, services, and outcomes to build relationships with employers
Apply concepts of Total Worker Health® to individual therapy cases
Conduct an employer needs assessment for Occupational Health services to facilitate Total Worker Health®
Develop an individual portfolio and case reflection to demonstrate competency in Occupational Health practice
Meet the Instructors
Chris Petrosino, PT, PhD
Dr. Chris Petrosino, PT, PhD is Chair of Physical Therapy and Human Movement Sciences at Sacred Heart University. He is the Director of the Doctor of Physical Therapy Program and oversees programs in athletic training, exercise science, and post-professional residency education. Chris has been actively engaged in occupational health since 1990 and has extensive experience in program development, delivery of injury prevention programs, and therapy services for large employers. He has successfully designed and implemented a full scope of direct-to-employer services, as a Manager of Industrial Medicine in his early career, and continues to provide consulting services to employers, providers, and clinicians for over 26 years. Chris is a passionate advocate for direct-to-employer services as a future frontier for physical therapist practice. He is energized by educating occupational health clinicians on services to meet the needs of employers and create a healthy community.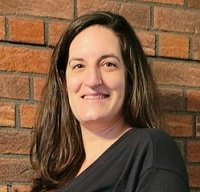 Alison B. Helmetsie, PT, DPT, OCS
Dr. Alison Helmetsie PT, DPT, OCS received her Master of Science in Physical Therapy degree from Ithaca College in 2007 and transitional Doctor of Physical Therapy degree from Temple University in 2014. She is currently enrolled in a PhD program in Systems Science / Ergonomics in the Thomas J. Watson College of Engineering and Applied Science at Binghamton University (State University of NY). She is board-certified in Orthopaedics by the American Board of Physical Therapy Specialties, and she has taken extensive continuing education courses in ergonomics, functional job analysis, and worksite therapy services for the industrial setting. She is a member of the American Physical Therapy Association, Academy of Orthopaedic Physical Therapy, Occupational Health Special Interest Group, and APTA New York Chapter. She has practiced in several outpatient orthopaedic PT clinics since 2007 and has provided on-site services for a variety of industrial clients since 2009. She is currently employed as a physical therapist for the Occupational Health section of Guthrie Medical Group, PC, in Ithaca, NY, and as an instructor in Ithaca College's DPT program.
Gwen Simons, Esq, PT, OCS, FAAOMPT
Gwen Simons, Esq, PT, OCS, FAAOMPT is a health care attorney at Simons & Associates Law in Maine. She is also an Orthopaedic Clinical Specialist and a Fellow in the American Academy of Orthopaedic Manual Physical Therapists. In her law practice, Gwen works with private practitioners on practice management and compliance issues. She has advised PTs on how to develop ADA, GINA and FMLA compliant consulting services, including post-offer screenings and employer-sponsored wellness programs. As a PT in the past, Gwen consulted with numerous companies on injury prevention and performed job analyses. She still provides functional capacity and PT examinations as an expert witness in personal injury, workers' compensation and disability cases. She has authored several publications on legal issues in functional capacity evaluations and post-offer screenings. Gwen has also been a strong advocate for physical therapy practice, serving as President of the Kentucky and Maine Chapters in the past and lobbyist for the Maine Chapter currently.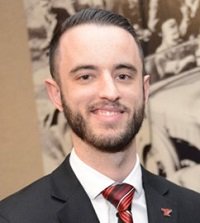 Drew Snyder, PT, DPT, Esq
Drew Snyder, PT, DPT, JD is a corporate attorney with a focus on commercial contracting, regulatory compliance, and government relations. After graduating with his DPT from Youngstown State University in 2017, he attended Case Western Reserve University School of Law where he earned his Juris Doctor degree with a concentration in Health Law. Drew is an APTA and OHSIG member where he currently serves as the Vice Chair of the OHSIG Practice Committee.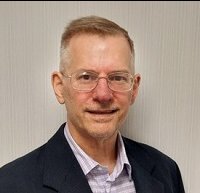 Rick Wickstrom, PT, DPT, CPE, CME
Dr. Rick Wickstrom, PT, DPT, CPE, CME is a Doctor of Physical Therapy, Certified Professional Ergonomist, and Certified Medical Examiner. He earned his Bachelor of Science degree in Physical Therapy from the Ohio State University, completed graduate coursework in occupational ergonomics at the University of Cincinnati College of Medicine, and obtained his doctoral degree in physical therapy from Alabama State University. As President and owner of WorkAbility Systems and WorkerFIT, Dr. Wickstrom has consulted in occupational health and ergonomics for over 30 years. He has published many articles and technical papers related to functional capacity evaluation, work disability prevention and ergonomics. He regularly testifies as an expert on matters concerning the extent of physical disability, job analysis, fitness-for-duty and job accommodation. His diverse clinical practice includes transitional work-site therapy, functional capacity evaluation, worker accommodation studies, ergonomic job analysis, development of worker fitness screening and transitional work programs, product design, research, and training. Dr. Wickstrom has dedicated his career to preparing employers and occupational health professionals with skills and tools needed to assess job demands, evaluate worker fitness-for-duty, resolve worker performance barriers, and promote physical wellness. He currently serves as AOPT President of the Occupational Health SIG in the American Physical Therapy Association and as Secretary on the Board of Directors for the Ohio Chapter of the International Association of Rehabilitation Professionals (IARP).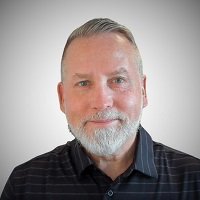 Steve Allison, PT, DPT, CME
Dr. Steve Allison, PT, DPT, CME is a Doctor of Physical Therapy and he currently serves as the chief executive officer of Functional Capacity Experts, LLC and Disability Management Group, LLC located in Bossier City, Louisiana. He earned a Bachelor of Science degree in Physical Therapy from Louisiana State University Medical Center in 1993, a Master of Health Sciences degree in Physical Therapy from Louisiana State University Health Sciences Center in 1998, and a Doctor of Physical Therapy degree from University of Saint Augustine for Health Sciences in 2007. He was an ABPTS board-certified orthopaedic clinical specialist from May 2002 to May 2022, and he has been listed on the National Registry of the Federal Motor Carrier Safety Administration as a Certified Medical Examiner qualified to perform U.S. Department of Transportation physical examinations to determine fitness for duty of commercial truck/bus drivers since 2015. He was the lead author of Current Concepts in Functional Capacity Evaluation: A Best Practices Guideline adopted by the American Physical Therapy Association in 2018, and he has authored and/or contributed to numerous other articles related to FCEs, job analysis, and occupational health PT practice. Dr. Allison has been accepted as an expert witness in various Federal, State, and Workers' compensation court jurisdictions in the areas of orthopedic physical therapy, functional capacity evaluations, and job analyses. He currently serves as the OHSIG Vice-President/Education Chair of the AOPT and serves on the Board of Directors for the Rehabilitation and Disability Case Management Section of the International Association of Rehabilitation Professionals (IARP).