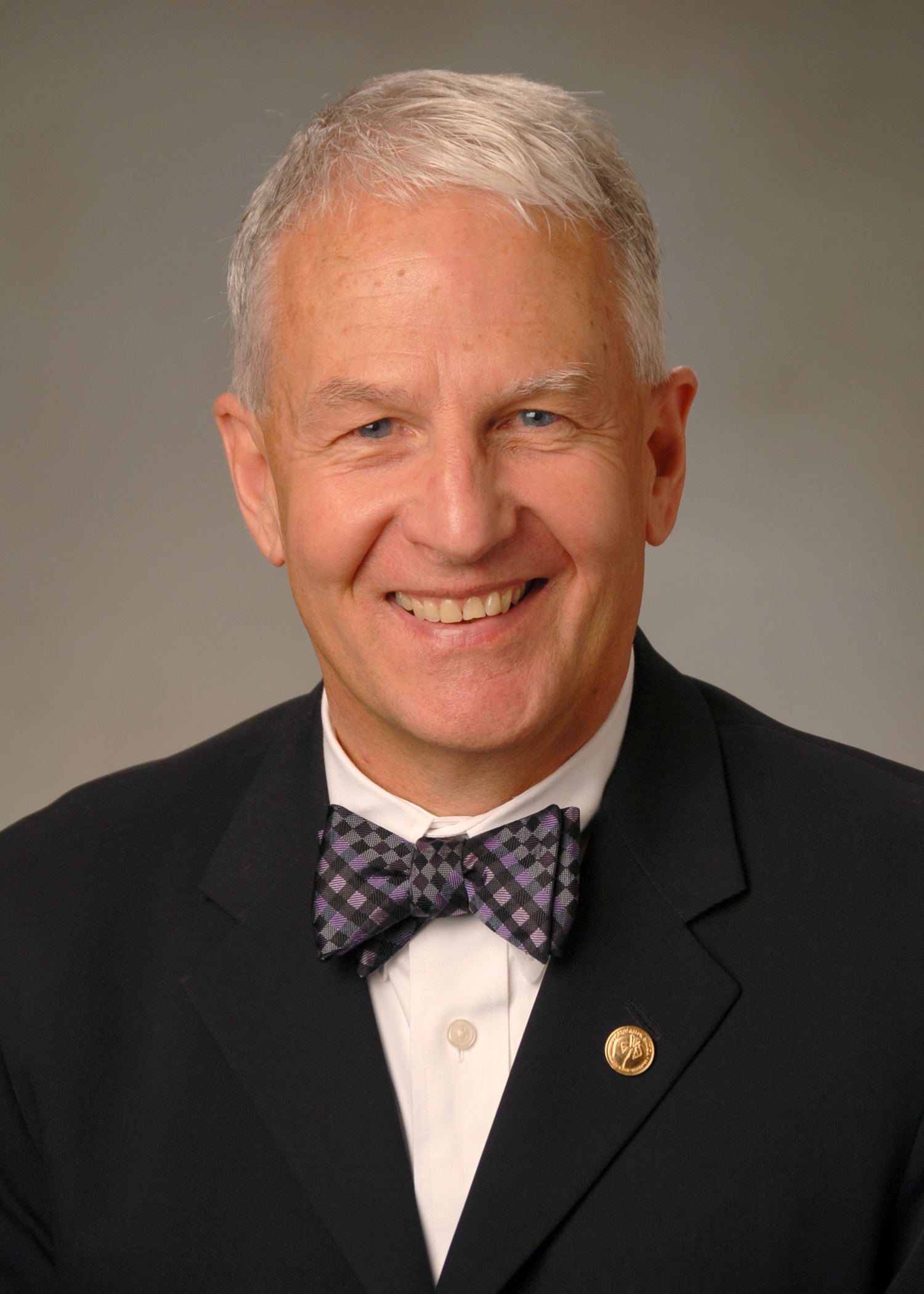 President: Stephen McDavitt PT, DPT, MS, FAAOMPT, FAPTA
Fellow, American Academy of Orthopaedic Manual Physical Therapists
Catherine Worthingham Fellow, American Physical Therapy Association
Dr. McDavitt practices at Saco Bay Physical Therapy, Center for Spine Rehabilitation in Scarborough, Maine. He specializes in spine and extremity rehabilitation and functional restoration for arthritic, athletic, and occupational populations. Previous to joining Saco Bay Physical Therapy, for over 20 years he owned and operated two PT private practices in Portland and Yarmouth, Maine. Steve received a B.S. degree in Physical Therapy from Boston University in 1976 and a Master of Science Degree from Boston University in 1981. Dr. McDavitt received his Doctorate in Physical Therapy from the MGH Institute of Health Professions. He is a Fellow of the American Academy of Orthopaedic Manual Physical Therapists (AAOMPT). Since 1981, Steve has held PT faculty positions at Boston University, the University of New England, the University of St. Augustine, and MGH Institute of Health Professions. He has also served as a clinical mentor for postgraduate programs such as Regis University.
Dr. McDavitt has been a member of APTA since 1976. Steve has served as Chair of the APTA Manipulation Task Force (1999-2004) and as Chair of the Orthopedic Section Practice Committee (1996-2004). During 2004-2010, Dr. McDavitt completed two terms as Director on the APTA Board of Directors. Nationally, he is also recognized for his stewardship for 6 years as Chair of the Practice Affairs Committee for AAOMPT and his two-year service as its Vice President. Over the past 20 years, he has been involved with physical therapist practice advocacy, standards, legislation, and regulation in almost every state. Accolades: Dr. McDavitt has been awarded the AAOMPT John Menell Service Award, the Orthopaedic Section APTA Paris Distinguished Service Award, and the APTA Lucy Blair Service Award.

Vice President: Lori Michener, PhD, PT, ATC, SCS, FAPTA
Lori Michener, PhD, PT, ATC, SCS, FAPTA is the Director of Clinical Outcomes and Research Professor of Clinical Physical Therapy, and Director of the COOR (Clinical Biomechanics, Orthopedics and Sports Outcomes Research) Laboratory at the University of Southern California (USC). Prior to arrival in August 2014 at USC, she was a faculty member for 15 years at Virginia Commonwealth University in the Department of Physical Therapy as Professor and the Director of the COOR Laboratory. She earned a B.S. in General Studies with a concentration in Athletic Training from Lock Haven University in Pennsylvania as well as a B.S. in Physical Therapy from the State University of New York at Buffalo, a M.Ed. from the University of Virginia, and her Ph.D. in Orthopedics and Biomechanics from MCP Hahnemann University in Philadelphia, PA. The overarching goal of her research is to characterize the mechanisms of shoulder pain to enable the development and delivery of interventions that improve pain and functional outcomes of care. As a PI or investigator, she has successfully completed multiple funded mechanistic studies, as well as longitudinal cohort and randomized clinical trials designed to assess short and long-term outcomes. Moreover, she has expertise in developing and assessing the use of patient-rated outcomes of pain and function/ disability for patients with musculoskeletal disorders. She has served the Orthopaedic Section of the APTA as the Chair of the Research Committee, is presently an Associate Editor of JOSPT, and has served on various committees for the APTA.
Treasurer: Kimberly L. Wellborn, PT, MBA
I graduated in 1983 from Texas Womens University with a BS in Physical Therapy and Biology. I returned to graduate school and received my MBA from Belmont University in 2001. I have been a member of the Finance Committee of the Orthopedic Section since 2009. Currently I am the Corporate Senior Director of Clinical Service Lines at Community Health System, Inc., a company that owns and operations 208 hospitals throughout the country. One of my roles within this organization is to represent physical therapy at the corporate office and advocate for the therapists in our hospitals through operational and clinical best practices as well as program development. I am currently the corporate lead for implementing a total joint service line within several of our hospitals. I am a member of the American College of Healthcare Executives and active on the Membership Committee of the Middle Tennessee Chapter.
Director: Aimee Klein, PT, DPT, DSc, OCS
A PT since 1978, I am currently an Associate Professor and Coordinator, Post-Professional Residency Education, at the University of South Florida. I have maintained a specialty practice in lower extremity related dysfunction. As an APTA member since 1976 and an Orthopaedic Section member since 1995, I have had the opportunity to serve in many leadership roles. APTA: Director - Board of Directors (2006-2012, Ortho Section liaison 2009-2011), Spokesperson Media Corps (2011- present), and Advisory Panel on Practice (1998-2001/Chair 2000-2001) ABPTS: Orthopaedic Specialty Council - Test Item Coordinator (2004-2006), Clinical Content Expert SACE (2002-2004) ABPTRFE: Accreditation Services Council (2014-present) and Committee (2011-present) Orthopaedic Section: Practice Committee (2002-2006/2013 present), liaison to Residency/Fellowship Education Chapter: APTA of MA Chief Delegate (1999-2002), Legislative Committee (1987-1990/1999-2012); FPTA Practice Committee (2013-present) I have received the APTA of MAs Mary MacDonald Distinguished Service Award (2003) and APTAs Lucy Blair Service Award (2004) recognizing my service and leadership.

Director: Duane "Scott" Davis, PT, MS, EdD, OCS
Dr. Davis is Professor and Director of Professional Education in the School of Medicine at West Virginia University. He earned a BS in Physical Therapy from West Virginia University in 1988. He also earned a Masters degree in Statistics, and a Doctoral degree in Educational Psychology and Higher Education Leadership from West Virginia University. He has been an ABPTS Board Certified Orthopedic Specialist since 1995, and he continues to practice clinically 5-6 hours per week. Dr. Davis research is focused on the study of non-acute low back pain. Specifically, he is examining the effects of sensorimotor training in patients with non-acute low back pain. Dr. Davis is actively involved in service at all levels of the University and the American Physical Therapy Association. In addition to his role as Director on the Orthopaedic Section Board, he is the Vice President of the West Virginia Chapter. He has also previously served the Chief Delegate from West Virginia to the APTA House of Delegates. Dr. Davis has also previously served as the Chair of the Nominating Committee for the Education Section and the Chair of the APTA Awards Committee.

Research Committee Chair: Dan White, PT, ScD, MSc, NCS
Daniel White is a licensed physical therapist and an assistant professor at the University of Delaware. Dr. White has a M.S. in Physical Therapy, Doctor in Science in Rehabilitation Science, and a Masters in Science in Epidemiology. He is an active member of the American Physical Therapy Association and currently serves as the chair of the Research Committee for the Orthopedic Section of the American Physical Therapy Association. Dr. Whites primary research interest is in physical activity and physical function in people with knee osteoarthritis, people after total knee replacement, and in older adults. He has a specific focus on what drives changes in physical activity and physical function in these patient populations. He examines clinical-based questions using data from large observational cohorts and clinical trials.
Practice Committee Chair: Kathy Cieslak, PT, DScPT, MSEd, OCS
Kathy received a Master of Physical Therapy degree from the Mayo School of Health Sciences and Doctor of Science from the University of Maryland. She has 20 years of experience in clinical practice, primarily in outpatient orthopaedics. She is an Assistant Professor of Physical Therapy through the Mayo Clinic College of Medicine and has teaching experience in manual therapy, medical screening and therapeutic exercise at the Mayo School of Health Sciences Doctor of Physical Therapy program. She is on the Advisory Committee for the Mayo Clinic Physical Therapy Orthopaedic Residency program with teaching responsibilities in medical screening, spine stabilization and imaging. Kathy is a Board Certified Specialist in Orthopaedics.

Education Committee Chair: Nancy Bloom, PT, DPT, MSOT
Nancy Bloom, PT, DPT, MSOT, is an associate professor of physical therapy and orthopaedic surgery at Washington University School of Medicine. She received both her master's degree in occupational therapy and her clinical doctorate in physical therapy from Washington University. Nancy teaches in a wide variety of courses and treats multiple types of musculoskeletal problems but the primary focus of her teaching, clinical practice, and research is the diagnosis and treatment of disorders of the hip. Nancy has taught numerous continuing education courses on the topic of Diagnosis and Treatment of Movement System Impairment Syndromes and has made several national and international presentations.