Join Us at CSM 2023

Plans for CSM 2023 in San Diego, CA (Current and subject to change) can be found below. We have partnered with several local organizations that serve a variety of communities and populations. See our Partners!
In our efforts to support the San Diego Blood Bank, we are hosting an ON-SITE blood drive!!
Wednesday, February 22, 2023 from 11:00 am - 5:00 pm.

Sign Up Here!

Thursday, February 23, 2023 from 10:00 am - 4:00 pm. Sign Up Here!
The bloodmobile will be parked outside of Hall G of the San Diego Convention Center (111 Harbor Drive, San Diego, CA 92102) for both days.
One blood donation saves up to three lives!!
Sign ups are highly recommended, but walk-ins are welcomed.
Join us on Wednesday, February 22nd to assist with Food Distribution in partnership with It's All About the Kids, a local organization that bridges the weekend food insecurity gap for children in impoverished neighborhoods. 
They provide fresh produce, bread, non-perishable food, diapers, and period products at our Pop-up food distributions, through delivery, and at their Mini-Pantries.
Event kicks off at 8:30AM!

You are free to stick around as long as you like.
A variety of care packages will be put together for these organizations and an opportunity to assist during CSM is AVAILABLE! We will be assembling them on Thursday February 23rd at the Hilton Bayfront, Room: Aqua 313 at 1-3PM. Please come out to join!
Join us at the Monarch School to Chat with High School Students about the Physical Therapy Profession. The students in attendance are those that have a significant interest in kinesiology and human performance. The Monarch School has served as a place of hope and belonging to thousands of unhoused students since 1987. Their unique and innovative Kindergarten through 12th grade school provides students with the stability and security they need to heal and learn.
Join us

Thursday, February 23rd at 9AM

for Breakfast and an informal meet and greet with students.
Followed by a

10-11AM discussion time

.
We are partnering with Catholic Charities, Diocese of San Diego to perform Health and Fall Screens with senior individuals at two of their housing locations. These events are being held off-site (about 15-20 minutes from the convention center) in order to meet people where they are.
The events will take place on both Thursday (2/23) and Friday (2/24) at two separate housing locations.

Events are scheduled to occur from

11AM to 1PM

.
The health screens will include basic review of medical history, taking vitals, discussing health behaviors, and completing a falls risk assessment (STEADI).

We are seeking volunteers to perform these screens on residents, who will voluntarily sign up to participate. You would spend about 15 to 20 minutes with each resident. And don't worry we can create teams of clinicians and students if you are not comfortable performing the screens alone. The San Diego district of the California Physical Therapy Association is a collaborator and provides liability insurance for volunteers.
Information on next steps, such as available local resources, will be provided to you in order to facilitate further conversation and direct people to where they may need to go.
For your knowledge, St. John's Plaza has a high number of residents who speak Spanish and Guadalupe Plaza has a high number of residents that speak Chinese and Vietnamese. We are working on translation services as needed.
Receive this COOL T-shirt when you donate blood or volunteer at CSM!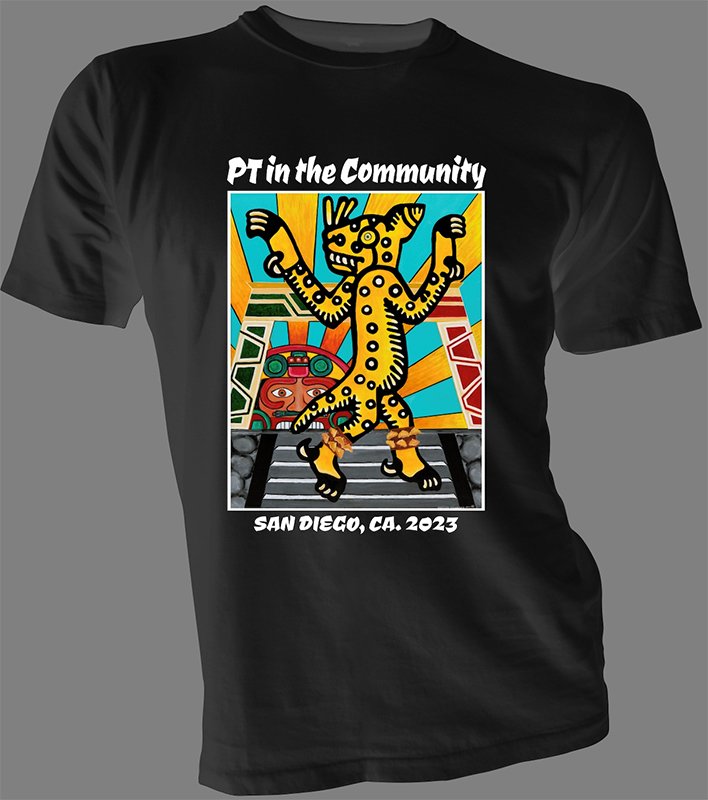 Relationships are ongoing and volunteer opportunities could still become available.
We would love to have you join us!