AOPT 2023 Election
The Results Are In! Congratulations to all the newly elected leaders!

Treasurer:
Judith Hess, PT, DHS, OCS, CMPT, Cert. DN
Director:
Kathleen Geist, PT, DPT, OCS, FAAOMPT
Derrick Sueki PT, PhD, DPT, OCS
Nominating Committee Member:
Emmanuel "Manny" Yung, PT, DPT, PhD(c), OCS, FAAOMPT
Meet Our Treasurer!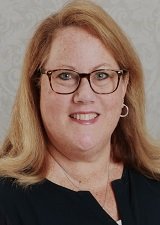 Judith Hess, PT, DHS, OCS, CMPT, Cert. DN
Profile: I am a board-certified clinical specialist in Orthopaedic Physical Therapy and a Fellow-In-Training in the American Academy of Orthopedic Manual Physical Therapists through the North American Institute of Orthopedic Manual Therapy. I am a member of AOPT's Pain, Foot & Ankle, Residency & Fellowship, and Imaging Special Interest Groups. After 15 years of clinical practice and administrative roles, and adjunct faculty member, I made the transition to physical therapy program faculty member at Midwestern University in Downers Grove, IL. I am currently an Associate Professor of Physical Therapy at. I continue to see patients clinically, working on a prn basis at IMPACT Physical Therapy in the Chicagoland area. I attended the University of Illinois, completing a Bachelor and Master of Science in Kinesiology, with a minor in Business, prior to attending the Physical Therapy Program at Duke University, where I earned my entry-level master's degree. In 2015, I completed a Doctor of Health Sciences degree with an emphasis on Healthcare Education at Midwestern University. I have served as an East-Central District Assembly Representative for the Illinois Physical Therapy Association and as a member of the AOPT Finance Committee from 2014 to 2020. It has been my pleasure to serve as the Treasurer of the AOPT since 2021. I look forward to continuing to advance the mission and vision of the AOPT in the coming years.
Meet Our Directors!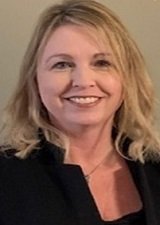 Kathleen Geist, PT, DPT, OCS, FAAOMPT
Profile: Kathleen Geist, PT, DPT, OCS, FAAOMPT is a clinician and educator in Atlanta, Georgia. She is an Associate Professor at Emory University in the Division of Physical Therapy and is founder and Director of Emory's Orthopedic Physical Therapy Residency program. Dr. Geist has over 25 years of orthopedic clinical experience and is a practicing clinician in a hospital-based orthopedic clinic. She participates in academic and clinical teaching at Emory, serves as a reviewer for multiple orthopedic journals, has published several book chapters and multiple publications in peer reviewed journals on orthopedic topics. She is recognized by the American Board of Physical Therapy Specialties (ABPTS) as a board certified Orthopedic Clinical Specialist (OCS) and is a Fellow of the American Academy of Orthopedic Manual Physical Therapists (FAAOMPT). Dr. Geist serves as an orthopedic subject matter expert for the ABPTS. She has presented at state and national conferences and has presented internationally on evidence-based orthopedic topics. She is an active member of the American Physical Therapy Association (APTA) and served as Vice President (2018-2020) and President of the Georgia chapter (2021-2023). She has served in leadership positions within AOPT to include the Practice Committee, Education Work Group, and the Orthopedic Residency and Fellowship Special Interest Group (SIG). As Vice Chair of the ORF-SIG, she worked with leadership to develop and implement strategic initiatives that would support the growth, development, and structure of the SIG to promote the expansion of residency and fellowship education and the value of orthopedic physical therapy.
Derrick Sueki PT, PhD, DPT, OCS
Profile: Derrick Sueki PT, PhD, DPT, OCS Dr. Derrick Sueki currently serves the Academy of Orthopaedic Physical Therapy as a Director. In addition, he is a Board Certified Orthopedic Clinical Specialist and a Fellow of the American Academy of Orthopedic Manual Therapists. He currently serves as the Program Director and Associate Professor in the Department of Physical Therapy at Azusa Pacific University and is part-time faculty at Mount Saint Mary's University. Alongside his academic positions, he owns Knight Physical Therapy, an outpatient orthopedic clinic in Garden Grove, California, and Azusa Physical Therapy Associates in Azusa, California. Dr. Sueki has over 25 years of clinical experience. He holds a Doctorate in Physical Therapy from the University of Southern California and a Ph.D. from Nova Southeastern University. He also completed the Post Graduate Certificate Program in Physical Therapy at the University of South Australia, specializing in Manipulative Therapy and Pain Mechanisms. As an editor and writer, Dr. Sueki has been the chief editor of two orthopedic textbooks: Orthopedic Rehabilitation Clinical Advisor and the Orthopedic Physical Assessment Atlas and Video. He is also a member of the Research Council for the California Section of the APTA. Previously, he served as the chair of the Orthopedic Specialty Council and led several work groups exploring pathways toward clinical pain specialization and developing clinical practice guidelines for pain education. Dr. Sueki's research focuses on the neurophysiological mechanisms underlying pain memory, associative learning, and the behavioral responses related to injury. He has multiple ongoing research projects and publications in these areas and frequently presents his findings at various levels, including local, state, and national conferences.
Meet Our Nominating Committee Member!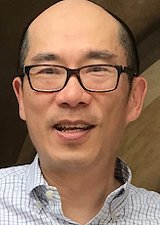 Emmanuel "Manny" Yung, PT, DPT, PhD(c), OCS, FAAOMPT
Profile: Emmanuel "Manny" Yung, PT, DPT, PhD(c), OCS, FAAOMPT PhysioU co-founder Emmanuel "Manny" Yung, PT, DPT, PhD(c), OCS, FAAOMPT is a Clinical Assistant Professor of Physical Therapy at Sacred Heart University, a PhD candidate at the New York University Ergonomics and Biomechanics program, and a graduate of the University of Southern California DPT and Kaiser Permanente Southern California Manual Therapy Fellowship programs. I have recent experience in the nomination process with roles: as Chair of the College of Health Profession Academic Council coordinating college-wide faculty elections at Sacred Heart, PhD Co-President, Graduate Student Council representing all PhD students at the New York University Graduate School of Arts and Science, and as a Board of Director at a faith-based non-profit. For example, we changed the conflict-of-interest policies during the NYU Graduate Student Council election for the 2022-23 officers to make the election process fair to all parties. I was Vice-Chair of the AOPT Education Committee for six years (2015-2021). Beyond grateful to our profession, where a first-generation minority PT like me is so privileged to teach over 150 orthopedic PT residents from 7 programs (Kaiser Permanente, Sacred Heart, MGH Institute of Health Professions, Cedars-Sinai, Healthcare Partners, Casa Colina, and Glendale Adventist) and Fellows-in-Training (Kaiser Permanente Spine Fellowship, McKenzie Institute OMPT Fellowship, and Regis University Fellowship in OMPT). Forever blessed to have mentored (6) DPT students, including one DEI, elected to the APTA Student Assembly 2016-2022. Other professional services include JOSPT manuscript reviewer (>10 years), ABPTRFE Accreditation Council lead site visitor, and teaching at the United States Military PT OZO conference. I have authored/co-authored 75 peer-reviewed scholarly artifacts (67 presentations at CSM, WCPT, IFOMPT, and AAOMPT; and eight articles published in JOSPT, Physical Therapy Journal, etc.), and five funded grants (NIOSH T42, AOPT, APTA/ABPTRFE, and AAOMPT). Finally, I have received Excellence in Practice Award, PhD tuition, and teaching grants.