2023 AOPT SIG Election - Meet the Candidates
The following positions are open for election in the 2023 AOPT SIG Election:
Occupational Health Special Interest Group (OHSIG)
OHSIG Nominating Committee Member
David A. Hoyle, DPT, MA, BS, OCS, MTC, CEAS
Foot and Ankle SIG (FASIG):
FASIG Nominating Committee Member
Peter Schrey, PT, DPT, OCS, CSCS
Pain SIG (P-SIG):
P-SIG Vice President/Education Chair
Eric Kruger, PT, DPT, PhD
P-SIG Nominating Committee Member:
Mary Beth Geiser, PT, DPT, OCS, FAAOMPT
John Kiesel, PT, DPT
Elke Schaumberg, PT, MS, DPT, PhD
Performing Arts SIG (PASIG):
PASIG Nominating Committee Member:
Amy Humphrey, PT, DPT, OCS, MTC
Ashley Lea, PT, DPT, MS, SCS, ATC
Animal Physical Therapy SIG (APT-SIG):
APTSIG Vice President/Education Chair
Jenny Moe, PT, MS, DPT, CCRT, APT
APTSIG Nominating Committee Member:
Edriana Fermin, PT, DPT, CCRT
Imaging SIG (I-SIG):
I-SIG Vice President/Education Chair:
I-SIG Nominating Committee Member:
Kai-Yu Ho, PT, DPT, PhD
Shirish Sachdeva, PT, DPT, MS (Musculo), FOR (Ortho), PGD-PPHC, Cert-MSKUS, Dip-DN, BPT
Orthopaedic Residency/Fellowship SIG (ORF-SIG):
ORF-SIG Vice President/Education Chair
Kirk R Bentzen, PT, DPT, MBA
ORF-SIG Nominating Committee Member:
Christopher "Chris" Thurston, PT, DPT
Meet our SIG candidates below:
Occupational Health SIG (OHSIG)
OHSIG Nominating Committee Member: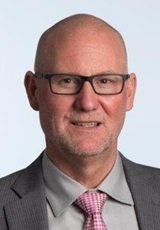 David A. Hoyle, DPT, MA, BS, OCS, MTC, CEAS
Candidate Profile: Dr. Hoyle is a graduate of the University of Connecticut with a BS in Allied Health (Physical Therapy Major) in 1987 and an MA in Exercise Sciences in 1999. He completed a tDPT at Regis University in 2013. Dr. Hoyle through his career in a large inner city hospital, as adjunct faculty for physical therapy education, as member of a medical grouping serving an HMO, in private, and corporate practice has focused on employee health with regards to musculoskeletal conditions. He has served the OHSIG on the committees for development of the guideline on physical therapy interventions affecting work outcomes, the current functional capacity evaluation guidelines and as an invited speaker at CSM steering committee for credentialing of advanced practice in occupational health. Dr. Hoyle was in the first cohort being recognized as an Occupational Health Practitioner through the OHSIG. Dr. Hoyle's position for the last decade has been as the National Director of WorkStrategies for Select Medical.
Statement: I live my life by two mantras, "Make a positive difference" and "Do your best". Through my 35 plus year career these have served me well and led to being a life-long learner, and resulted in positive impacts on patients, students, clinicians, and the profession. I have worked to position myself and our profession as primary care providers for musculoskeletal conditions. We have made significant progress in this area, but continue to have opportunity. Through my initial term on the nominating committee I was involved in final preparation of the OHSIG CPG, I presented the guidelines for FCEs at CSM for which I was on the development committee, and was on the steering committee for the two part OHSIG home study courses and certification process. I would like to continue to participate with OHSIG to drive changes that will benefit our profession and those we serve. This includes direct and early access to physical therapy by injured workers can have a positive impact on the lives of workers, on employers, and on society. Prevention and population health align with my background in exercise sciences and my ongoing training as a wellness coach, are area I plan to prioritize. In the US chronic illness is costly, puts workers at risk for work related injuries, and as comorbidities complicate injury recovery. In our profession, the OHSIG is at the forefront of prevention through direct to employer services and is positioned to impact population musculoskeletal health as well as other chronic illness through promotion of physical activity. As a representative of you and our profession I promise to "Make a positive difference" for you, our profession, and society, and when working on your behalf, "I will do my best". I would appreciate your support.
Foot & Ankle SIG (FASIG)
FASIG Nominating Committee Member:
Click here to meet this candidate.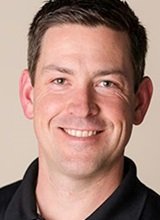 Peter Schrey, PT, DPT, OCS, CSCS
Candidate Profile: I am a clinical-track Assistant Professor in the Doctor of Physical Therapy program at OSU-Cascades in Bend, Oregon. I have been part of this program since its inception in 2021. I teach across the musculoskeletal curriculum, specifically the Orthopedic Management series. I have been practicing physical therapy in orthopedic and sports settings since 2005 and was a clinic director for 3 years. During this time, I have always sought to be an evidence informed clinician in order provide the most effective and up-to-date examination and treatment of my clients. I have been a CSCS through the NSCA since 2005 and an OCS through the ABPTS since 2009. The last decade of practice was focused on foot/ankle specialty with an emphasis on the running community. This included volunteering at local running and soccer events and nationally for the USATF and WAC track and field events in Eugene, OR. I have attended APTA CSM conferences in 2003, 2016, 2021 and 2023 as well as AAOMPT and state conferences. I have been an APTA member since 2002 and state chapter member in CO, NV and OR throughout that time. I am currently being mentored by Marcey Keefer Hutchison, PT, DPT, SCS, ATC in the realms of orthopedics, therapeutic exercise and research.
Statement:
I believe that the AOPT Foot and Ankle SIG can play a vital role in connecting academia, research, clinical practice and professional organization involvement. Having seen the hard work put in by the committees involved in developing APTA CPGs over the years as a clinician and now seeing how foundationally important those are in academia, I want to be a part of developing new CPGs as well as updating existing ones. The rise of evidence-based practice in our profession over the last 20 years can also be overwhelming for practicing clinicians to stay up-to-date and incorporate this new information. The strategic plan of the FASIG aligns with my beliefs in many ways. First, translating evidence into practice is vital to ensuring that PTs throughout the country have access to current best practice. Second, the FASIG supports researchers in the specialty of foot and ankle orthopedic management by assisting in grants and resources. Third, the development of the Foot and Ankle Fellowship document is vital if we are going to have an expectation and pathway to clinical excellence. Finally, it is imperative that this SIG is able to disseminate this information to as many PTs as possible in order to ensure best practices are available across geographic, socioeconomic and cultural divides.
Pain SIG (P-SIG)
P-SIG Vice President/Education Chair:
Click here to meet this candidate running for a second term.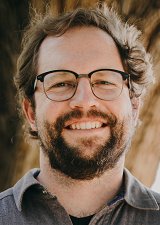 Eric Kruger PT, DPT, PhD
Candidate Profile: Eric Kruger is physical therapist and assistant professor in the Department of Orthopaedics and Rehabilitation, Division of Physical Therapy at the University of New Mexico. Dr. Kruger graduated from the University of Montana in 2007 and has practiced in a wide range of outpatient therapy settings and currently finds the most fulfillment working with patients with persistent pain conditions. He holds a bachelor's in exercise science, Doctor of Physical Therapy and a master's and PhD in psychology with an emphasis on health psychology and quantitative methods. Currently, his primary roles are as researcher, educator, and mentor. Dr. Kruger's research interests include chronic pain, substance abuse, acceptance and commitment therapy, motivational interviewing, and quantitative methods. He has presented at several conferences and has numerous research publications that span his areas of expertise.
Statement: I am seeking re-election to continue to serve as the Vice President and Education Chair of the Pain Special Interest Group (SIG) within the Academy of Orthopedic Physical Therapy with a deep commitment to advancing pain management and physical therapy. My focus remains on enhancing our understanding of pain science and its practical application in clinical settings. I aim to facilitate the translation of complex pain science research into practical patient interventions, integrating evidence-based behavioral health skills into our practice. My goal is to foster interdisciplinary collaborations to improve education for physical therapists specializing in pain. During my current tenure in this position, I have utilized my organizational skills, networking abilities, and attentive listening to create impactful educational programs at the APTA Combined Sections Meeting. Additionally, I have led the development of valuable digital educational content, including the PainCast—the webinar dedicated to distributing educational content throughout the year. My dedication to inclusivity and diversity extends beyond my role in the AOPT and the Pain SIG, as evidenced by my participation in Diversity, Equity, and Inclusion (DEI) committees at the University of New Mexico. This involvement informs my work within the Pain SIG and aligns with the DEI objectives outlined in the AOPT and APTA strategic plans. I remain committed to contributing to the advancement of pain management and physical therapy, and I look forward to continuing to serve the PT community in the Pain SIG and beyond.
P-SIG Nominating Committee Member candidate:
Click here to meet this candidate.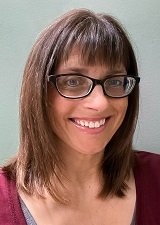 Mary Beth Geiser PT, DPT, OCS, FAAOMPT
Candidate Profile: My name is Mary Beth Geiser PT, DPT, OCS, FAAOMPT. I am running for a position on the Nominating Committee for AOPT Pain SIG. I have 30+ years of clinical experience in the field of physical therapy. I work in an outpatient clinical setting and maintain a referral-only caseload (34 hours/week). My primary focus is treating individuals with chronic pain. In addition to my clinic hours, I am actively working for three universities as an adjunct or affiliate faculty member and have created pain-related coursework and mentored students for all three levels of PT education (DPT, Residency, and Fellowship programs). I possess leadership skills (APTA Wisconsin Reimbursement Chair, APTA Wisconsin Membership Chair, AAOMPT Academic and Clinical Faculty SIG Treasurer, VP, and President-elect) and have years of committee involvement across local, regional, and national levels (Advocate Aurora Healthcare Committees [spine, pain, shoulder and dysautonomia] Marquette University Pro Bono Clinic, Concordia University Wisconsin Pro Bono Clinic, APTA Neck Pain Task Force, and APTA CPG Development Group Member [pain]). I am a past and present member of AOPT Pain SIG and feel ready to serve its members in this role. The future of the AOPT Pain SIG leadership needs to be more diverse (ethnically, culturally, and clinically). A position on the nominating committee offers me opportunities to bring new ideas and individuals to the group.
Statement: This AOPT Pain SIG has produced several significant resources, and I would like to be part of the next set of projects it pursues. The AOPT Pain SIG needs a focused agenda that brings forth simple and easy-to-use tools based on research for use in the classroom and clinical settings. There is a need to engage in open conversations about the barriers this SIG has faced and look for opportunities where it can grow. I want to entice new learners, clinicians, and those interested in pain science or management towards AOPT Pain SIG so future ballots have a deeper slate of candidates to fill its officer positions. I would be honored to be part of the Pain SIG's new path for change and ask for your support for this nomination.
P-SIG Nominating Committee Member candidate:
Click here to meet this candidate.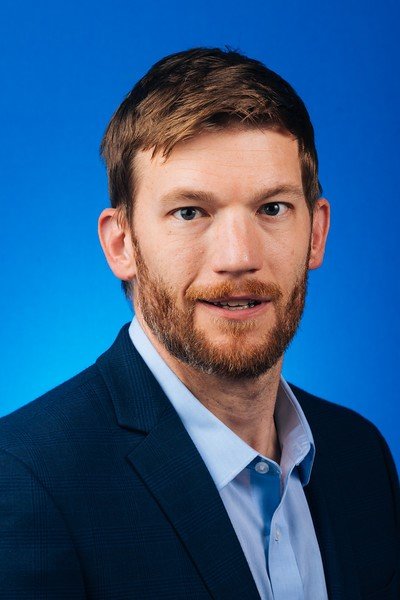 John Kiesel, PT, DPT, PhD(c)
Candidate Profile: I am an associate professor at Indiana State University along with being the Director of Curriculum and Student Success in the Physical Therapy Program. I am a Board-Certified Orthopaedic Specialist and have certifications as a therapeutic pain specialist along with a certification in addiction / substance use disorder with an opioid specialization. I have experience as a clinician, educator, and researcher on pain related topics. I have also served as a reviewer for the Clinical Practice Guidelines regarding education as an intervention for the treatment musculoskeletal pain. I have presented nationally on pain, curricular, and opioid related topics. My research focus is on optimizing curricular and instructional strategies to prepare healthcare providers to solve complex problems like chronic pain. I am presently completing a PhD in Curriculum and Instruction with a focus on the design and delivery of pain related content in prelicensure physical therapy education. I currently serve as the Chair of the APTA Indiana Chapter Pain SIG. In this role I've organized CEU courses, webinars, and promoted interprofessional dialogue regarding improving pain care. I have also served as Chair of Public Relations Committee for my state chapter.
Statement: I am excited about the chanced to actively contribute to the Pain SIG and to increase my involvement with the SIG in the future. As a faculty member in a DPT program, I have greatly benefited from the valuable work carried out by the SIG, particularly in through the Pain Education Manual. Additionally, I have had the privilege of serving as a reviewer for a Clinical Practice Guideline led by the SIG. Engaging in discussions with fellow SIG members has been both inspiring and instrumental in maintaining my commitment to advancing the profession's role in caring for people with pain. My goal, if I become a member of the nominating committee, is to recruit and retain leadership with a vision and the ability to leverage the SIG as a means to enhance clinical care for individuals experiencing pain. It's crucial to have leaders who can integrate the latest research into practice and provide clinicians with valuable resources and educational experiences. I believe it is vital to promote activities that foster participation from individuals with a wide range of perspectives, hailing from diverse backgrounds and possessing varied life experiences. As a nominating committee member this could include vetting candidates to ensure that leadership of the SIG represents a variety of experiences and qualifications. I have done this in other roles, including in my role as the Chair of the Pain SIG in Indiana. I have arranged Interprofessional opportunities for education and dialogue. These initiatives encompass discussions that address diversity, equity, and inclusion—a discourse that many healthcare professions, including physical therapy, are currently engaging in. It is important to me to consider how we partner with other professions to optimize how pain is addressed throughout society and to grow the understanding of the role physical therapy has in the treatment of individuals experiencing pain.
P-SIG Nominating Committee Member candidate:
Click here to meet this candidate.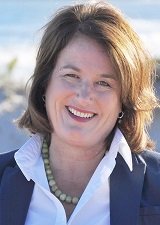 Elke Schaumbert, PT, MS, DPT, PhD
Candidate Profile: After graduating from the University of Colorado with my masters in physical therapy (PT), I earned a t-DPT from Simmons College in 2011, and a PhD from Texas Woman's University in 2020. As a clinician, I have treated individuals with chronic pain for over 20 years in different regions of the country and have served in clinical leadership roles. In 2020, I transitioned into education and am currently an Assistant Professor in the PT Department at Johnson and Wales University. In my role as educator, I am dedicated to improving the pain literacy of PT students and practicing providers. I developed Franklin Pierce's first Pain Science course and presented on pain-related topics at state conferences. I am service minded and have served on numerous professional and community-based committees and boards as both a member and chair. I have been a longstanding member of the Academy of Orthopedics- Pain SIG; the International Association for the Study of Pain (IASP) and its Pain Education SIG; the Academies of Education and Research; and the American Council of Academic PT. In 2022, I assisted with the proposed changes to the Guide of PT Practice that were based on the Pain Education Manual and recently volunteered to assist with the ongoing development of pain-related Entrusted Professional Activities based on competency guidelines. With your support, I hope to assist the Pain SIG in serving its important role of improving patients' access to quality, evidence-based care by physical therapists with contemporary knowledge of pain.
Statement:
The Pain SIG is serving an important role in improving patients' access to quality, evidence-based care by physical therapists with contemporary knowledge of pain. I want to help the organization fulfill its mission to better serve both patients and practitioners. As a longstanding member of the APTA Pain SIG and the International Association for the Study of Pain— Pain Educator SIG, I understand the importance of recruiting and building a team that can continue to disseminate research, increase pain literacy among therapists and patients, and advocate for advances such as clinical pain certifications. As physical therapy education begins the shift from an outcome-based to competency-based education model, it will be important to recruit clinicians and educators to serve on the board to ensure all voices are heard when identifying and developing the criteria that will be used to define the entrustable professional activity standards in the examination and management of pain and pain conditions. As a clinician, I recognize the importance of having progressive practitioners on the board who understand the daily experience and challenges associated with the management of individuals with pain. As an educator, I see the need to have forward thinking educators invested in improving pain competency in entry-level providers. As a member of the Nominating Committee, I will be committed to identifying and putting forth experienced individuals from both settings for positions on the Pain SIG. Additionally, with the inequities in access to evidence-based pain management that exist along regional, socioeconomic, racial, gender identity, and educational lines, I am committed to recruiting individuals for the Pain SIG who understand the needs of the underrepresented communities they represent. I plan to network with the APTA Diversity, Equity, and Inclusion Committee to identify and recruit individuals from different backgrounds to ensure a diversity of perspectives in leadership on the SIG. As a member of the Nominating Committee, I feel I can bring my experience and networking skills that I gained in my roles as educator, clinician, committee member, and leader to recruit and identify potential candidates for future vacancies in board leadership. Thank you for your support!

Performing Arts SIG (PASIG)
PASIG Nominating Committee Member:
Click here to meet this candidate.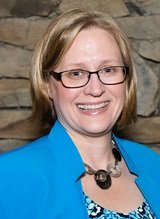 Amy Humphrey, PT, DPT, OCS, MTC
Candidate Profile: Amy Humphrey is currently a faculty member in the Doctor of Physical Therapy Program at Messiah University in Mechanicsville, Pennsylvania. Her teaching load includes courses in the genres of human movement analysis, musculoskeletal diagnosis and treatment, leadership and advocacy, and research. Amy graduated from James Madison University in 1998 with a Bachelor of Arts degree in Dance and Spanish. She then attended Widener University, where she graduated with a Master of Science degree in Physical Therapy in 2002. Amy continued her education at the University of St. Augustine for Health Sciences, graduating with a Doctorate degree in Physical Therapy in 2008. She is currently pursuing a PhD in Rehabilitation and Movement Science from Azusa Pacific University. Amy has over 20 years of experience in providing care to individuals in the performing arts, especially dance. Amy was the physical therapist for the Washington Ballet, located in Washington, DC, for 8 years (2003 to 2011). She moved back home to Central Pennsylvania in 2011 and continues to work with adolescent recreational dancers at the private physical therapy practice where she works part-time. She also helps with backstage physical therapy through NeuroTour at Hershey theater. Her research interests are in dance biomechanics, especially Irish dance, and dance screening. Amy is also a member of the International Association of Dance Medicine & Science and is actively involved in the Pennsylvania chapter of the American Physical Therapy Association where she served as Chief Delegate from 2018 to 2020 and secretary of the South-Central District of the Pennsylvania chapter from 2017-2022.
Statement: Part of the job of a nominating committee member is to recruit AOPT members to run for office in the PASIG and to vet possible candidates. I am a firm believer in being inclusive and supporting diverse perspectives; therefore, these slated individuals should include a diverse group of individuals who represent varied perspectives in the field of Performing Arts. My past experiences as Chief Delegate of APTA PA (2018-2020) and the secretary of the South-Central District in the APTA PA (2017-2022) have prepared me to be a confident member of a team. I am prepared to help with facilitating group discussions and foster group collaboration when forming a diplomatic decision. I believe it is important to hear all perspectives and opinions from a group of individuals. Encouraging everyone to participate in the discussion is key and providing a safe space to speak freely is also important. Using gentle candor, attending meetings faithfully, remaining flexible, and demonstrating willingness to listen to the perspectives of other participants are some of the strategies I use to build team consensus. I also enjoy meeting people and getting to know people on an individual basis, which will help with recruiting individuals to run for future PASIG positions. I am a passionate supporter of PASIG and I hope to inspire and motivate others to participate in our amazing SIG.
PASIG Nominating Committee Member:
Click here to meet this candidate.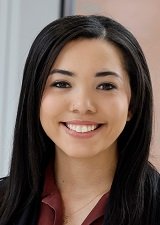 Ashley Lea, PT, DPT, MS, SCS, ATC
Candidate Profile: Ashley completed her Bachelor of Science in Athletic Training and minor in Dance at the University of North Carolina at Charlotte where she was also a member of the dance team. She worked as a certified athletic trainer at a high school before going on to work as a graduate assistant athletic trainer for club sports at Florida State University, where she obtained her Master's in Exercise Physiology. Afterwards, she received her Doctor of Physical Therapy degree back home in NC at Duke University where she held leadership positions in the Performing Arts Club and Manual Therapy Student-Special Interest Group. She has participated in and presented research related to os trigonum syndrome in athletes, healthcare seeking behaviors in dancers, and additionally, gluteal tendinopathy. In 2021, she received the Academy of Orthopedic Physical Therapy's Outstanding Student Award. Her clinical interests include foot and ankle rehabilitation, return to sport for athletes of all ages, psychosocial factors associated with care, and a special interest in performing arts athletes. Currently, she provides care at an outpatient sports medicine clinic at The Ohio State University Wexner Medical Center.
Statement:
I would love to serve the Performing Arts Special Interest Group in the role of the nominating committee member. Ensuring that the voice of the group is represented well by the leaders that are selected is an important task, and I would love to be a part of it. I believe the future of performing arts medicine is bright. The performing arts specialty and interest in this area is growing profoundly, and we are learning more each year. I am excited for the possibility to be able to be a part of leading the way towards better care for the patients we serve and improving the support we provide to clinicians working in this area. I have been a member of the PASIG since I was a student, and I have enjoyed having involvement in the SIG through attending meetings and serving as a member of the membership committee. I would love to be even more engaged through serving a more distinct leadership role.

Animal Physical Therapy SIG (APT-SIG)
APT-SIG Vice President/Education Chair:
Click here to meet this candidate.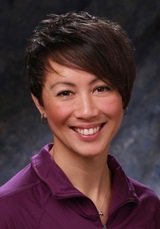 Jenny Moe, PT, MS, DPT, CCRT, APT
Candidate Profile: Jenny Moe, PT, MS, DPT, CCRT, APT is the owner of Moe Love Myofascial Release, a mobile practice serving the San Francisco Bay Area which specializes in myofascial release and craniosacral therapy for small animals. Jenny earned both her Master's and Doctorate in Physical Therapy from Boston University in 2003 and 2007 respectively. She completed certification as a canine rehabilitation therapist with the Canine Rehabilitation Institute in 2009 while expanding the physical rehabilitation department at SAGE Veterinary Centers in Campbell and San Mateo, CA. Jenny opened a physical rehabilitation practice in Stateline, Nevada in 2019, but elected to return to the Bay Area in 2020. Jenny is the acting APTSIG vice president and has been the SIG featured speaker at CSM 2020. She is also active with the Animal Physical Therapy Coalition in California, working to advance legislation for physical therapists in animal rehabilitation in California and nationwide.
Statement:
My journey into animal rehabilitation has been a serendipitous and fortunate one. I was lucky enough to find a specialty veterinary clinic seeking a physical therapist to head their rehab department, as well as fund the certification process. I quickly earned the respect of my veterinary colleagues and laid the foundation for a practice that expanded to two busy rehabilitation locations. Not many can say the same. The path to certification in animal rehabilitation can be filled with uncertainty and struggle- both in the process, finding sufficient mentoring afterwards, or let alone a worthwhile job. After 9 years, I ventured out to open my own practice in Nevada, yet for a few reasons, decided to return to California. My passion lies in providing animal rehabilitation in the home setting, though there are many obstacles to this dream due to legislative battles with the California Veterinary Board. As VP of the APTSIG I will focus on advancing the role of certified physical therapists in animal rehabilitation, working to progress legislation in states like California toward a goal of nationwide acceptance as animal physical therapists, and developing a supportive network for newly certified therapists. I developed a mentoring program through my Nevada business, Pawesome PT, to help budding animal physical therapists develop confidence in their skills and clinical reasoning. While it is evolving, I hope this will provide support to new animal physical therapists to bolster our numbers and work towards animal physical therapy having its own specialty within the APTA.
APT-SIG Nominating Committee Member:
Click here to meet this candidate.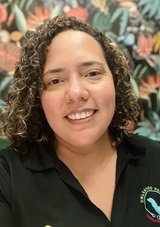 Edriana Fermin, PT, DPT, CCRT
Candidate Profile: My name is Dr. Edriana Bougrat Fermin, PT, DPT, CCRT. I am the owner and therapist of Unleashed Rehab - Canine Therapy & Wellness. I graduated with my DPT from Grand Valley State University in 2012 and practiced primarily in outpatient orthopedic settings until my path started taking a much welcomed change of route in 2018. Toward the end of summer 2018 I received my Canine Rehabilitation Therapist certification from the Canine Rehabilitation institute. I slowly started treating dogs while still working with human patients until early 2020 when I made the best decision of my life and went on to treat animals full time. Since then I've managed to run a profitable canine rehab practice. This is my first opportunity to be involved with the Animal Physical Therapy Special Interest Group. I am looking forward to networking with colleagues and other professionals in related fields to help expand our reach as uniquely positioned professionals to provide quality rehabilitative care to animals of all kinds.
Statement:
It is my hope that by actively participating in the Animal Physical Therapy Special Interest Group I can help our profession grow in the area of animal rehabilitation and, with the collaboration of veterinarians, vet nurses, behaviorists, and training professionals, provide more and more animals with a wholistic approach to bettering their health and extending their quality of life. The SIG has a very important role in helping educate both the veterinary field and the general public in how we, physical therapists, are exceptionally skilled to excel in providing rehabilitative care to animals of all species, especially dogs, and I'd love to be a part of that movement.
Imaging SIG (I-SIG)
I-SIG Vice President/Education Chair:
Click here to meet this candidate.
Brian Young, PT, DSc
Candidate Profile: I have been full time in DPT education since 2013, currently serving the past 15 months as Interim Chair, Department of Physical Therapy, at Baylor University. In this position, I also serve as the Interim DPT Program Director. I am Board Certified in Orthopedic Physical Therapy and am an AAOMPT Fellow. Diagnostic imaging has been a significant part of my clinical practice for over 27 years, and my teaching and research for over 10 years at both Army-Baylor DPT and now Baylor University. While serving over 21 years in the US Air Force I held various clinical and leadership positions, including responsibility for primary care, radiology, and orthopedic clinics. Additionally, I maintained credentials to perform PT referral for imaging for over 24 years during my active-duty time and as a volunteer provider for 3 years after my military retirement. I have worked with the APTA for the expanding role of Primary Care PT. Additionally, a significant portion of my scholarly agenda, both written and conference presentation, has focused on PT referral for diagnostic imaging and primary care physical therapy, both essential and clearly related topics for today's physical therapist. My current involvement with the I-SIG has been in service as the Vice President/Education Chair since 2021. Along with my current teaching and scholarship, I maintain clinical practice within my home health company providing direct access orthopedic physical therapist care.
Statement: Through my experience practicing and teaching referral for imaging, I am uniquely positioned to serve the I-SIG as Vice President/Education Chair. First, I desire to work with membership to continue to expand the robust CSM and APTA-AOPT-AIUM educational programming. We have had resounding success with both of these educational venues, and have started including other practice areas, such as cardiopulmonary imaging, as patient care does not occur with singular attention to the musculoskeletal system. Second, is to continue collaboration with the SIG and complete/publish the revisions to the Imaging Education Manual. We are now 8 years into using the initial Manual, and it is due revision and publication to a wider PT audience. This document should serve as the standard for both entry-level DPT education, and guide post-DPT training in residency, fellowship, and continuing education. Third, I envision expanding the work with I-SIG leadership and committees to provide educational activities across state-level PT associations. This is important for states who have practice act approval for imaging so PTs can have SIG-focused training in referral for imaging and integration of imaging into practice. This is equally important for state PT associations who are diligently working to obtain practice act language allowing PT referral for imaging. Achieving the ability to order imaging should be the last step, supported by a robust training program established for both entry-level institutions and practicing clinicians. Fourth, I envision expanding the I-SIG reach beyond a musculoskeletal focus. Referral for imaging and integration of imaging into practice impacts all PTs, and the I-SIG should welcome other PT practice areas, assisting them in educational programs and resources which reflect an appropriate use of imaging. Finally, we must engage entry-level programs to elevate the role of imaging in PT as its focus has rapidly increased in practice, reimbursement, and legislative actions. The I-SIG can enhance the use of imaging across our profession, adding value to our PT clients -- those who trust us as a partner in their healthcare.
I-SIG Nominating Committee Member:
Click here to meet this candidate.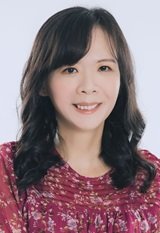 Kai-Yu Ho, PT, DPT, PhD
Candidate Profile: Kai-Yu Ho, PT, DPT, PhD, currently holds the position of Associate Professor at the University of Nevada, Las Vegas, and is a licensed physical therapist in Nevada. With a specialization in diagnostic imaging, Dr. Ho focuses on research-based quantitative musculoskeletal imaging, demonstrating her expertise through 17 top-tier journal publications covering diverse topics such as computed tomography, magnetic resonance imaging, and ultrasound imaging. Over the past 7 years (2017-2023), Dr. Ho has dedicated her knowledge to teaching Diagnostic Imaging at the University of Nevada, Las Vegas. Actively engaged in the scholarly community, she currently serves on the editorial board of BMC Musculoskeletal Disorders and contributes as a reviewer for JOSPT, where she regularly evaluates Cases involving Musculoskeletal Imaging. Dr. Ho co-authored the chapter "Temporomandibular Joint: Evidence-Informed Physical Therapy Patient Management" in the most recent 5th edition of "Current Concepts of Physical Therapy" for the Academy of Orthopaedic Physical Therapy. In recognition of her expertise, she has been a reviewer for Magnetic Resonance in Imaging (MRM) since 2014, earning the Distinguished Reviewer Award in 2015 and 2016. In terms of service to professional organizations, Dr. Ho was part of the Subcommittee on Trainee Stipends at the International Society of Magnetic Resonance in Medicine (ISMRM) from 2018 to 2020. Dr. Ho is eager to leverage her expertise and skills in contributing to the Imaging SIG-Nominating Committee.
Statement: The Nominating Committee plays a critical role in the administration of AOPT SIG, responsible for selecting key positions like SIG Chair and committee members. Being part of this committee holds significant influence in shaping the leadership and future direction of the Imaging SIG. As the primary guide for evidence-based practice in imaging, the Imaging SIG provides crucial opportunities for professional development, education, and practice competence. In my perspective, the role of the Nominating Committee demands a unique blend of effective communication, administrative proficiency, and a depth of expertise in musculoskeletal imaging and orthopaedic physical therapy. My substantial experience, spanning both academic and professional realms, uniquely positions me for this role. From my faculty position at the University of Nevada, Las Vegas, to my active involvement in the International Society of Magnetic Resonance in Medicine (ISMRM), reviewer involvement of JOSPT, editorial contributions to BMC Musculoskeletal Disorders, and authorship in the latest edition of "Current Concepts of Physical Therapy," I have honed these essential skills. My background in imaging research and teaching further reinforces my suitability for the Nominating Committee of the Imaging SIG. Eager to contribute to the orthopaedic physical therapy community, I am enthusiastic and passionate about the prospect of being considered for this position. If appointed, I look forward to leveraging my skills to actively contribute to shaping the future direction of the Imaging SIG. I am dedicated to fostering a collaborative environment that advances evidence-based practice in imaging, ensuring diverse perspectives are represented in leadership, and promoting an inclusive space that values the contributions of all members. My goal is to strengthen the impact of the Imaging SIG in the field of orthopaedic physical therapy, and I am excited about the prospect of bringing my skills to this valuable committee.
I-SIG Nominating Committee Member:
Click here to meet this candidate.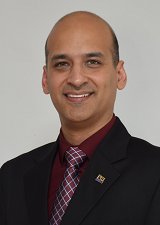 Shirish Sachdeva, PT, DPT, MS (Musculo), FOR (Ortho), PGD-PPHC, Cert-MSKUS, Dip-DN, BPT
Candidate Profile: Shirish Sachdeva, PT, DPT, MS, FOR, PGD-PPHC, Cert-MSKUS, Dip-DN, BPT is a practicing physical therapist in Terre Haute, Indiana. Licensed in New York, Maryland & Indiana he has 15 years of experience from various types of settings including orthopedic and neurology hospitals, ICU's, nursing homes, cerebral palsy centers, wellness centers, home care and orthopedic outpatient clinics. Dr. Sachdeva graduated with a professional Bachelor of Physical Therapy Degree and a Fellowship in Orthopedic Rehabilitation from India. He also received a Post Graduate Diploma in Preventive & Promotive Healthcare from India. Dr. Sachdeva has held management positions in various clinical settings. He founded and directed Blue Shield Health Center, a successful multispecialty clinic in New Delhi with complete direct access. Utilizing imaging, blood work, PFT, EMG/NCV evaluations to guide rehabilitation. Dr. Sachdeva graduated with a Master of Science in Musculoskeletal Health & Rehabilitation from the University of Pittsburgh and a Doctor of Physical Therapy degree from Utica University, New York. He is also certified in needle EMG / NCV from College of Staten Island and Point-of-Care Ultrasound (Musculoskeletal) Certification by the POCUS Academy, while holding an International Diploma in MSK Dry Needling. Dr. Sachdeva is an APTA certified Clinical Instructor and regularly indulges in training new PT students. He has been a Teaching Assistant at the University of Pittsburgh to Masters and Doctorate students in Neuroanatomy and Spinal Mobilizations Lab. He teaches diagnostic MSKUS to medical professionals and sonographers. He serves as an editorial board member of Global journal of Orthopedics Research.
Statement:
The role of a nominating committee member is perfectly crafted within the Imaging SIG of APTA. This role would allow me to connect with professionals having similar interests regarding imaging and promoting imaging within the physical therapy practice on a larger scale within the country. In addition to above, it also allows me to work with a dynamic team and learned panel at the imaging SIG who have been proactive in extending the scope of physical therapy practice. This provides me the opportunity to expand my knowledge base and share that knowledge with the budding and seasoned physical therapists to adopt imaging utilization in their daily practice to improve their ability in providing better quality rehabilitative care to their patients. I have been an APTA member since 2015 and completely believe in APTA's beliefs and high standards for practicing physical therapists. I am also devoted to APTA's strategic plan to improve professional growth of PT's and PTA's. I am very active on social networking, especially on professional networks like LinkedIn. That allows me to stay in touch with various PT's and other healthcare professionals and promote the ongoing recent updates in the field of PT. This allows in spreading awareness within the medical and rehabilitation community about the growth and sustainability of the PT profession. As I reside in Indiana, with the guidance from the magnificent team at the AOPT's Imaging SIG, I would like to approach the Indiana APTA section to work on creating an Imaging subsection within their office as well. This will allow likeminded PT's who love utilizing imaging in Indiana to get together and strengthen the movement towards approval for imaging referrals in the state. On the other hand, as described before, my role with AOPT's Imaging SIG will allow me to create more traction in the field of imaging in physical therapy, with the local universities and DPT programs. Here, I would like more students to join the APTA and specifically promote AOPT and imaging SIG to them. This allows budding physical therapists to adopt imaging right from the start of the careers

Residency/Fellowship SIG (ORF-SIG)
ORF-SIG Nominating Committee Member: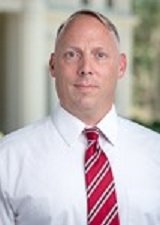 Kirk R Bentzen, PT, DPT, MBA
Candidate Profile: Kirk R Bentzen, PT, DPT, MBA, received his MPT (1996) and post-professional DPT (2001) from the University of Southern California. He also has an MBA from La Sierra University (2006) and is currently pursuing a PhD in Leadership Studies with an emphasis in Health Sciences at University of the Cumberlands. An undergraduate alumnus from Occidental College in Kinesiology and Psychology, Dr. Bentzen currently is a part-time Associate Professor of Anatomy at Occidental College. Dr. Bentzen's full-time position at Adventist Health Glendale's includes the manager role at the Therapy & Wellness Center since 2003 as well as the residency Program Director for the Orthopedic Residency (2009) and the Sports Residency (2013). Dr. Bentzen has been involved in ABPTRFE's Accreditation Services Committee since 2010 and currently holds a position on ABPTRFE's Accreditation Services Council since 2017.
Statement:
It has been my pleasure to have been actively involved in ORF-SIG from the early days of being an Educational Interest Group through the transition to a formal SIG within the Academy of Orthopedic Physical Therapy. In addition to serving as the ORF-SIG Vice President/Education Chair over the past 3 years, I have served on several working committees and sub-committees including communications committee, ACAPT subcommittee, and ABPTRFE Policy and Procedures Subcommittee. As I am passionate about education, I have served alongside the team of ORF-SIG instructors presenting CSM pre-conference programming on residency and fellowships the last two years. I would hope to continue being involved in education initiatives as the Vice President of ORF-SIG and Education Chair. Service as a member and committee participant has further my passion for what ORF-SIG means to the world of orthopedic residency and fellowships. I am proud to have had a dual role of commitment to ORF-SIG and on ABPTRFE's council in the ever-changing world of residency and fellowship education. My experience as a council member and site visitor has been well-leveraged by our ORF-SIG membership. From a talent and skill perspective, as a generally gregarious person, I very much enjoy the 1:1 and group interaction, discussion, and brainstorming that comes when physical therapy minds come together. Finally, I have a high value on task completion as it relates to furthering our amazing profession. It always feels great to embark on an adventure and then put a bow on those initiatives when done. Thank you for your consideration.
ORF-SIG Nominating Committee Member:
Click here to meet this candidate.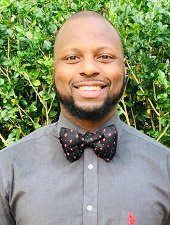 Christopher "Chris" Thurston, PT, DPT
Candidate Profile: Christopher "Chris" Thurston, PT, DPT is a fellow of the American Academy of Orthopaedic Manual Physical Therapists and is a board-certified clinical specialist in orthopaedic physical therapy by the American Board of Physical Therapy Specialties. He is a clinician at the University of Miami and involved in clinical education at the graduate and residency levels and serves as a clinical fellowship instructor with ASPIRE OMT. He is a clinical instructor for DPT students, a mentor for fellows in-training and assists with post-graduate continuing education courses. As a senior clinician, he mentors new graduates both formally and informally on a weekly basis in the areas of orthopedics, sports, and vestibular/concussion rehabilitation. Over the years, he has had the opportunity to become a member of numerous special interest groups through the Academy of Orthopedic Physical Therapy and the Florida Physical Therapy Association.
Statement:
Special interest groups provide a platform for its members with common interests to network and foster an environment of growth centered around the mission of the group. I seek the role of a nominating committee member to build upon the work of those that have come before me. Our SIG has done an amazing job thus far and has created a diverse set of initiatives that can serve as a strong foundation moving forward. Increasing engagement amongst the many talented individuals in our profession is a priority of mine. Finding ways to increase the use of resources we currently offer in addition to establishing more that meet the needs of our members is very important to me as well. As a fellowship graduate myself and experience as a mentor at both residency and fellowship levels, I have developed a passion for watching others thrive. My work within the AOPT's SIG would be consistent with my efforts in the past to promote representation in as many ways as possible. This may involve seeking input outside of the traditional methods of doing so in order to foster the sustainability of our programs and maximizing the potential of the group.