Meet Our Exceptional Faculty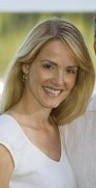 Ria Acciani received her MPT degree from The University of St. Augustine, FL, and trained directly with Stanley V. Paris, PT, PhD, FAPTA. She graduated in 1997 and concentrated on outpatient orthopedics and Early Intervention/Pediatrics. She combined her love for animals and human skills to specialize in canine rehabilitation. Ria received her education from the University of Tennessee. She now owns and operates a private practice with her husband, David Acciani, PT, for the past 17 years. Advanced Canine Rehabilitation (ACR), is an orthopedic practice that focuses on rehabilitation of performance and sporting dogs. Ria and David travel extensively to many regional, national, and international dog competitions, and work with top-level competitors. Ria has traveled overseas with the IFCS US Agility Team, AKC World Team, and WAO World Team 2010-2016. They have established the rehabilitation protocol for various shoulder, hip and elbow conditions.Their published work has been in both JAVMA, and Clean Run. They have presented at the International Rehabilitation Symposium in 2008 and 2010. Topics included modalities, shoulder & elbow rehabilitation. They also instructed at the Symposium on Therapeutic Advances in Animal Rehabilitation (STAAR) continuing education workshops for the last 6 years. Ria was invited and presented at the September 2014 Animal Rehabilitation SIG for the APTA in Springfield, MA.
Stevan S. Allen MAPT, CCRT
Certified Canine Rehabilitation Practitioner
Stevan S. Allen MAPT, CCRT is the President and CEO of Sierra Peaks Animal Rehabilitation Inc. He obtained his BA from the University of Colorado in Biology and his Master's Degree in Physical Therapy from Stanford University. In 2011, he completed his certification in animal rehabilitation from the Canine Rehabilitation Institute (CRI). Stevan has over 35 years of demonstrated success in the field of physical therapy and rehabilitation services, with clinical skills in Orthopedics, Neurologic, and Sports Medicine, as well as business development and practice management. Stevan is currently the National Vice President of the Animal Rehabilitation Special Interest Group (AR-SIG) within the Orthopedic Section of the American Physical Therapy Association (APTA). He was the managing partner and majority shareholder in one of the oldest and largest private Physical Therapy practice in California. As the managing partner, Stevan was responsible for all aspects of operations for one of the most diverse private rehabilitation practice. Stevan successfully negotiated the sell of their private practice to a Fortune 300 company (Stryker Medical) in 2001.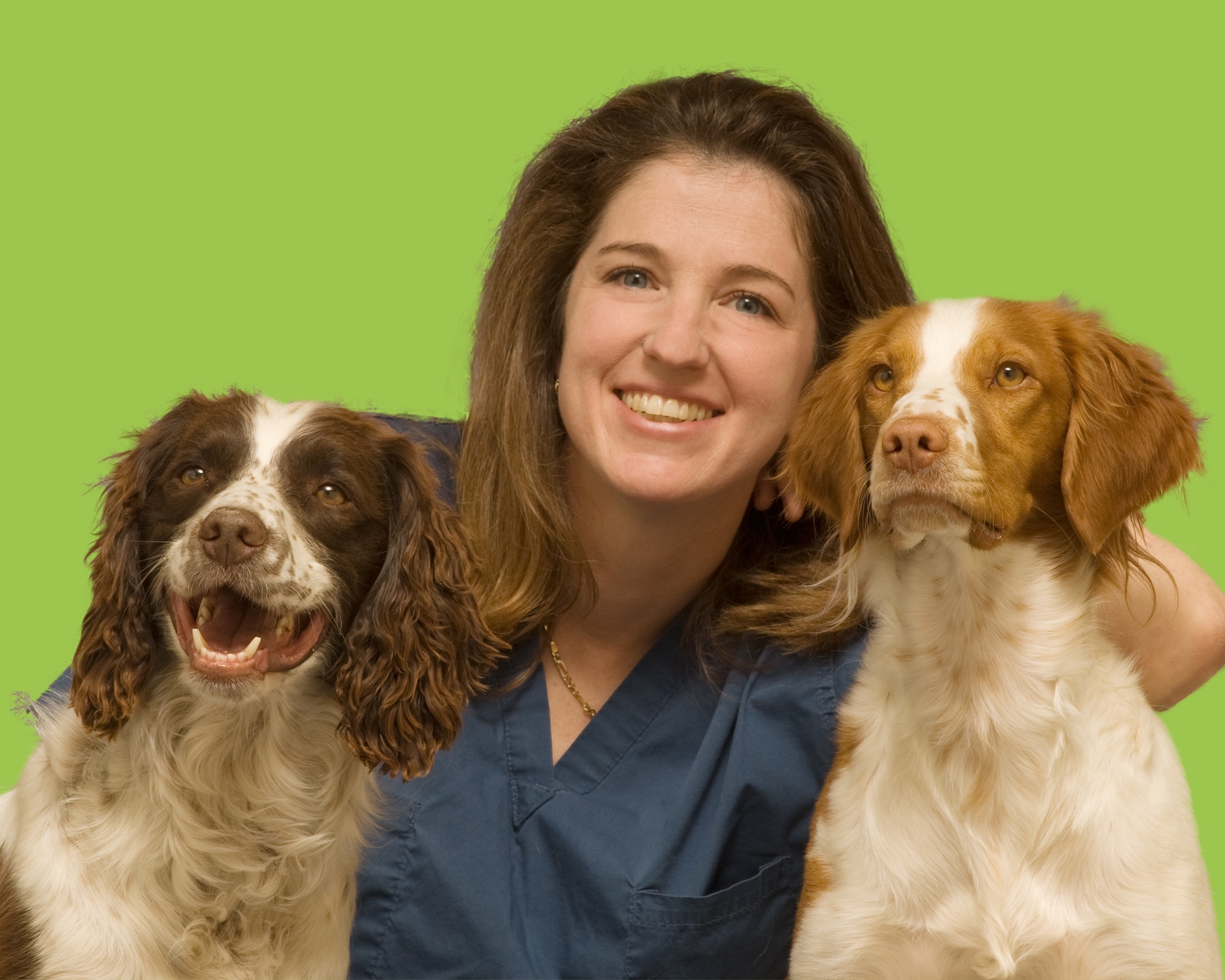 Caroline Adrian, PT, PhD, CCRP
Certified Canine Rehabilitation Practitioner
Dr. Adrian received her BS in Biology in 1994 from Allegheny College in Meadville, PA and received her Master of Science in Physical Therapy degree from North Georgia College in 1999. She received her PhD in Canine Biomechanics, the first degree of its kind in the country, from Colorado State University, with a research focus related to motor control and the canine stifle. She was among the first to be certified as a canine rehabilitation practitioner from the University of Tennessee and served as faculty in the certificate program until 2004. Carrie has participated in a number of continuing education seminars on animal rehabilitation, both as a participant and lecturer since 1998 and has lectured nationally and internationally on the topic of veterinary rehabilitation. She is a contributor to several textbooks and served as past Vice President for the Animal Special Interest Group within the APTA. Carrie is the Director of Rehabilitation Services for VCA Animal Hospitals and directs the Physical Therapy Department at VCA Veterinary Specialists of Northern Colorado in Loveland, Colorado.
Next to her job, Carrie's family is her passion and she loves spending time with her husband, two sons and 5 'fur' children (3 dogs, 2 horses). You can also find her on the tennis courts, hiking and biking trails, horseback riding, camping or travelling.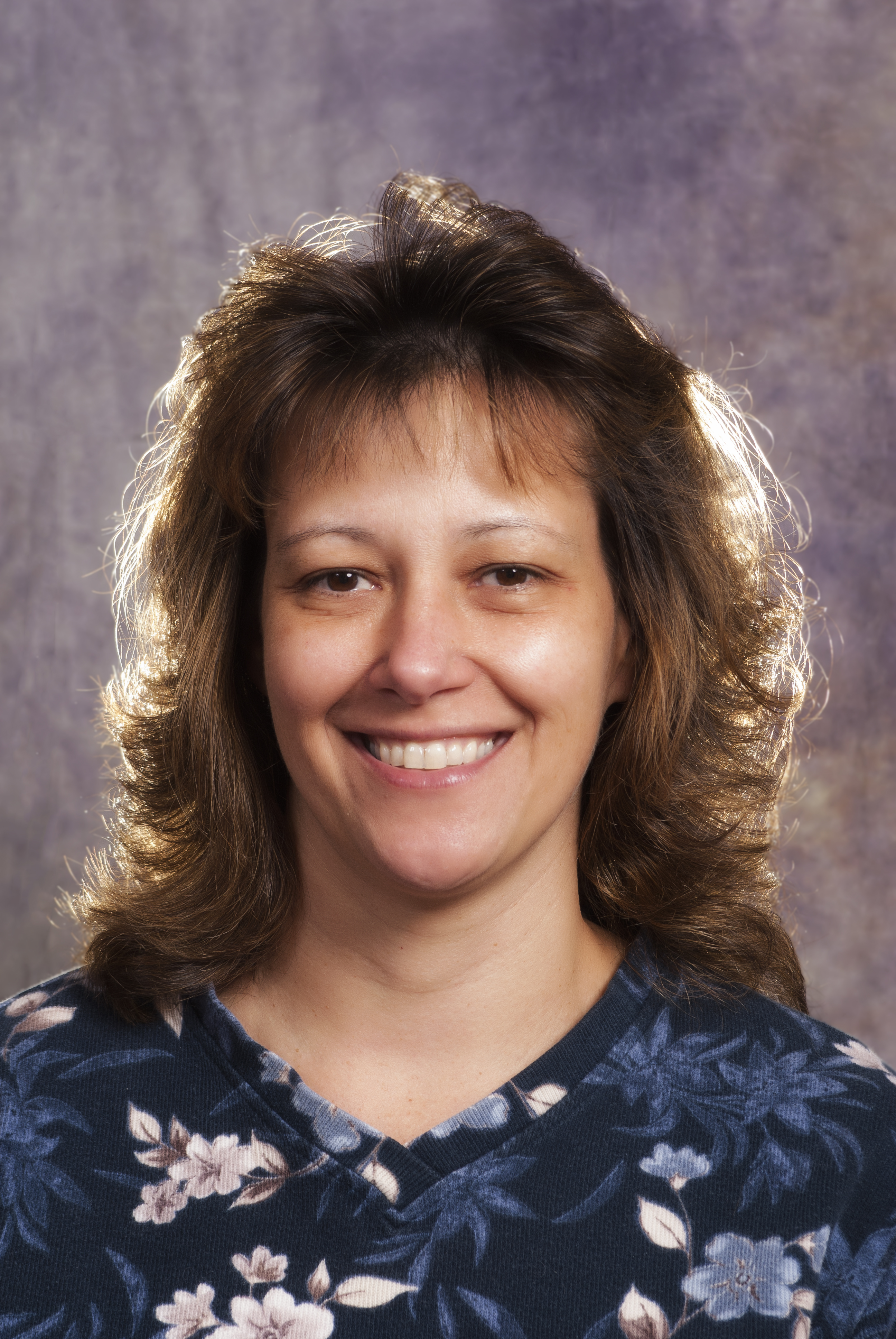 Lisa Bedenbaugh PT, CCRP
Lisa graduated magna cum laude in 1988 from Daemen College with a B.S. in Physical Therapy. She has worked in multiple clinical settings, including orthopedics, neurology, home health and acute care. In 2003, she earned accreditation as a Certified Canine Rehabilitation Practitioner (CCRP) from the University of Tennessee, and began practicing small animal physical rehabilitation. Since that time, she has progressively increased her treatment time in the animal rehabilitation field. Lisa is the Georgia state liaison for the American Physical Therapy Association's (APTA) Animal Rehabilitation special interest group, and is a co-author of an APTA- sponsored independent study course on evaluation of the canine rehabilitation patient.. Lisa has spoken both locally and internationally on topics in canine rehabilitation.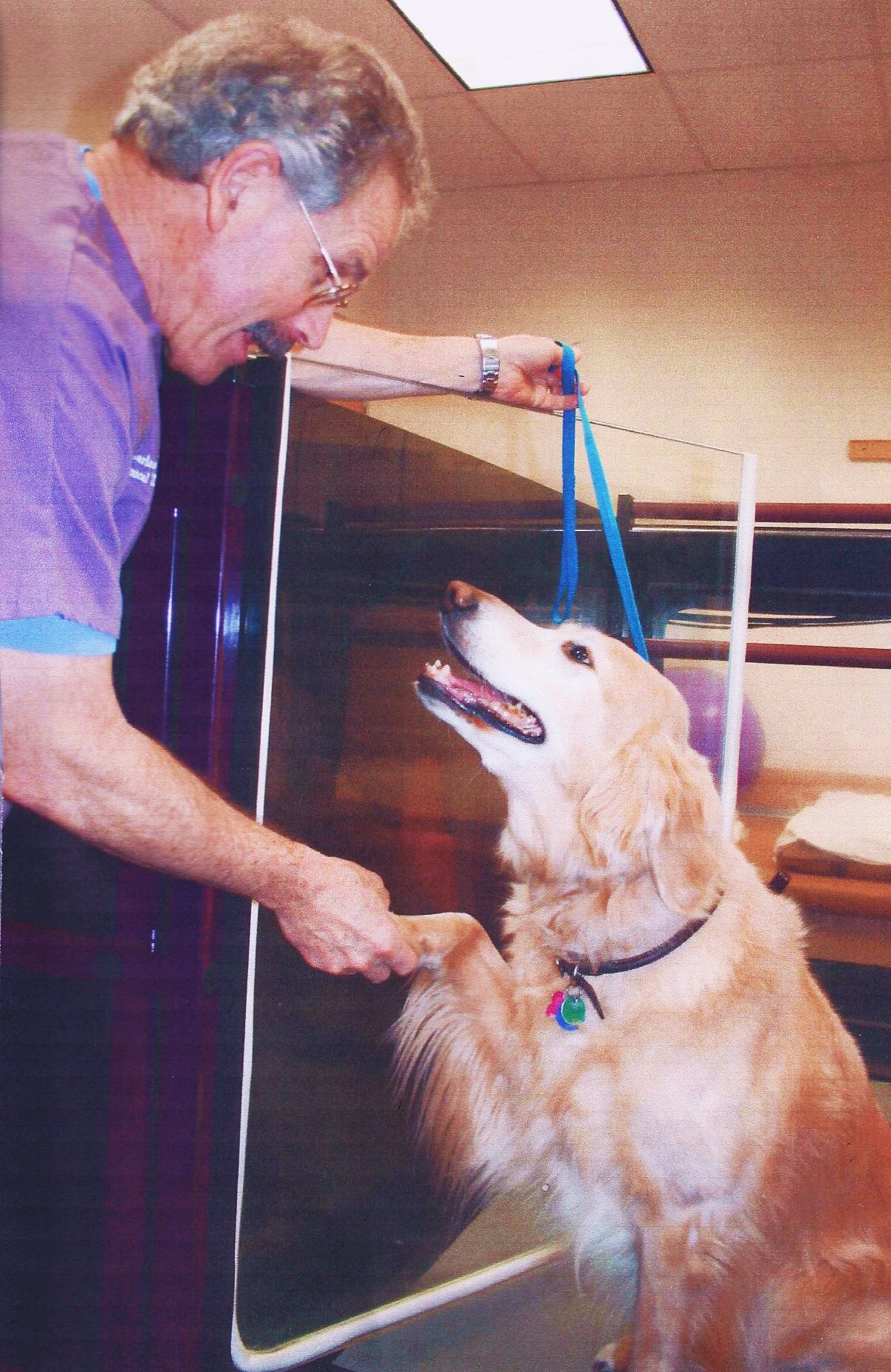 Charlie Evans PT, CCRP
Charles S. Evans, MPT, CCRP received his Physical Therapy degree from Notre Dame College in 2001 and his CCRP in 2003. He is a licensed human physical therapist and has practiced at Dartmouth Hitchcock Clinic in Manchester, NH,, Rehab 3 Marsh Brook in Somersworth, NH , and at Rehab 3 at Frisbie Memorial Hospital in Rochester, NH, specializing in orthopedics and aquatic therapy.
He was the director of Physical Therapy and Rehabilitation at the Dover Veterinary Referral Hospital from 2002 to 2006. He practiced physical therapy and rehabilitation at the Massachusetts Veterinary Referral Hospital and at the Port City Veterinary Referral Hospital in Portsmouth, NH from 2007 to 2014. He published an article in Orthopaedic Physical Therapy Practice on Canine gait analysis at a slow walk in 2003.
He has presented at: the 2nd International Symposium on Physical Therapy in Veterinary Medicine in Knoxville, TN; An Analysis of Canine Gait at a Slow Walk; the 2006 Combined Sections Meeting of the APTA on Rehabilitation of the Canine from Orthopedic Surgery in Veterinary Medicine, San Diego, CA; the 2007 Combined Sections Meeting of the APTA on Orthopedic Palpation Examination of the Canine, Boston, MA; the 1st Annual IVG Symposium on Physical Therapy Techniques for the Veterinary Technician; presented a course on Animal Physical Therapy to the New Hampshire American Physical Therapy Association in October of 2010; presented a course on Animal Physical Therapy at Franklin Pierce University's Doctor of Physical Therapy senior class 2011 and 2012; presented as part of a panel discussion at the 4th Annual IVG Symposium (2012) on Dealing with the Multimodal Patient; presented a course on Animal Rehabilitation for the American Physical Therapy Association's Animal Rehabilitation Special Interest Group at Springfield College, September 6&7, 2014; presented as part of a panel discussion at the 7th Annual IVG Symposium (2015) on Degenerative Joint Disease in the Canine. Co-presenters were a board certified veterinary surgeon and board certified veterinary anesthesiologist. ​

Amie Hesbach, PT, DPT CCRP, CCRT
Dr. Hesbach is a physical therapist practicing in small animal rehabilitation and physical therapy, applying expertise and experience from treating human patients with orthopaedic, athletic, and neurologic injuries and disorders. Dr. Hesbach was educated at the University of Montana (DPT, Physical Therapy), the Medical College of Virginia (MS, Physical Therapy), and Slippery Rock University of Pennsylvania (BS, Biology). She completed a post-graduate residency in Proprioceptive Neuromuscular Facilitation at the Kaiser Foundation Rehabilitation Center in Vallejo, California and has modified these techniques for use with her animal patients. With clinical interests ranging from neuro-rehabilitation and manual therapy techniques to injury prevention in canine sports medicine, Dr. Hesbach is certified in Canine Rehabilitation though both the University of Tennessee and the Canine Rehabilitation Institute. As a Certified Clinical Instructor, she has supervised externships for both physical therapy and veterinary students. Dr. Hesbach has published and lectured on both human and canine rehabilitation in the United States, the United Kingdom, and Japan. Dr. Hesbach is the past President of the Animal Rehabilitation Special Interest Group of the APTA. Currently, Dr. Hesbach owns and operates EmpowerPhyioPeT, an in-home animal rehabilitation and physical therapy practice near Boston, Massachusetts, USA.
Kirk Peck, PT, PhD, CSCS, CCRT, CERP
Dr. Peck holds a BS degree in Exercise Science, a Master's degree in Physical therapy, and a PhD in Higher Education, Administration, and Leadership. He is current Chair of the Department of Physical therapy at Creighton University, Omaha, NE with a teaching focus in political advocacy, and clinical exercise physiology. Dr. Peck provides part-time pro-bono outpatient orthopaedic physical therapy services to Native Americans representing all Nations.
Dr. Peck is certified in both canine and equine rehabilitation with a current focus on performance enhancement in equine athletes, and treating horses in service for therapeutic riding and Hippotherapy. Dr. Peck has prior experience training birds of prey for zoological education, employment in small animal emergency, and collaborating with a sports-medicine veterinarian conducting research on competitive greyhound dogs. Dr. Peck currently serves as President of the Animal Rehabilitation Special Interest Group of the Orthopaedic Section, American Physical Therapy Association, and member of a High Performance Sports Medicine group serving elite equine and equestrian athletes.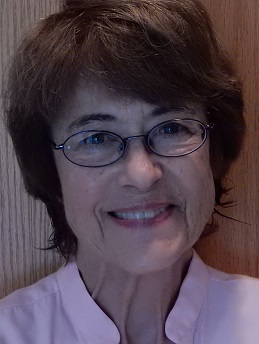 Cheryl Riegger-Krugh, PT, ScD, MS
Dr. Riegger-Krugh earned a BS in PT from The Ohio State University, and MS and ScD degrees from Boston University. She was:
President of the SIG from 2000-2003
Primary author of the Orthopaedic Section home study courses: Basic Science for Animal Physical Therapy: Canine Anatomy and Biomechanics I, II, and III, 1st and 2nd Editions: with co-authors Darryl Millis, DVM, and Joe Weigel, DVM, in 2000 and 2008, respectively.
Primary author with the same co-authors of Canine Anatomy. In Canine Rehabilitation and Physical Therapy, 1st and 2nd Editions. In 2004 and 2014, respectively.
Member of the team, who negotiated the change in the PT and Veterinary Practice Acts in Colorado.
Negotiated a contract related to clinical practice with animals with the University of Colorado.
Starting 2008 Affiliate Faculty Member of the College of Veterinary Medicine and Biomedical Sciences, Colorado State University. PhD dissertation committee member for Caroline Adrian PT, PhD, CCRP.
Currently, the coordinator of State Liaisons
Presenter in Canine Anatomy at CSM and at ARSIG short courses Cheryl has been a physical therapy faculty member at Northeastern University, the Massachusetts General Hospital Institute of Health Professions in Boston, West Virginia University, University of NC at Chapel Hill, the University of Colorado, and Walsh University.