Introduction to Animal Rehabilitation
Faculty
Stevan Allen, MAPT, CCRT
Stevan S. Allen MAPT, CCRT is the President and CEO of Sierra Peaks Animal Rehabilitation Inc. He obtained his BA from the University of Colorado in Biology and his Master's Degree in Physical Therapy from Stanford University. In 2011, he completed his certification in animal rehabilitation from the Canine Rehabilitation Institute (CRI). Stevan has over 35 years of demonstrated success in the field of physical therapy and rehabilitation services, with clinical skills in Orthopedics, Neurologic, and Sports Medicine, as well as business development and practice management. Stevan is currently the National Vice President of the Animal Rehabilitation Special Interest Group (AR-SIG) within the Orthopedic Section of the American Physical Therapy Association (APTA). He was the managing partner and majority shareholder in one of the oldest and largest private Physical Therapy practise in California. As the managing partner, Stevan was responsible for all aspects of operations for one of the most diverse private rehabilitation practice. Stevan successfully negotiated the sell of their private practice to a Fortune 300 company (Stryker Medical) in 2001.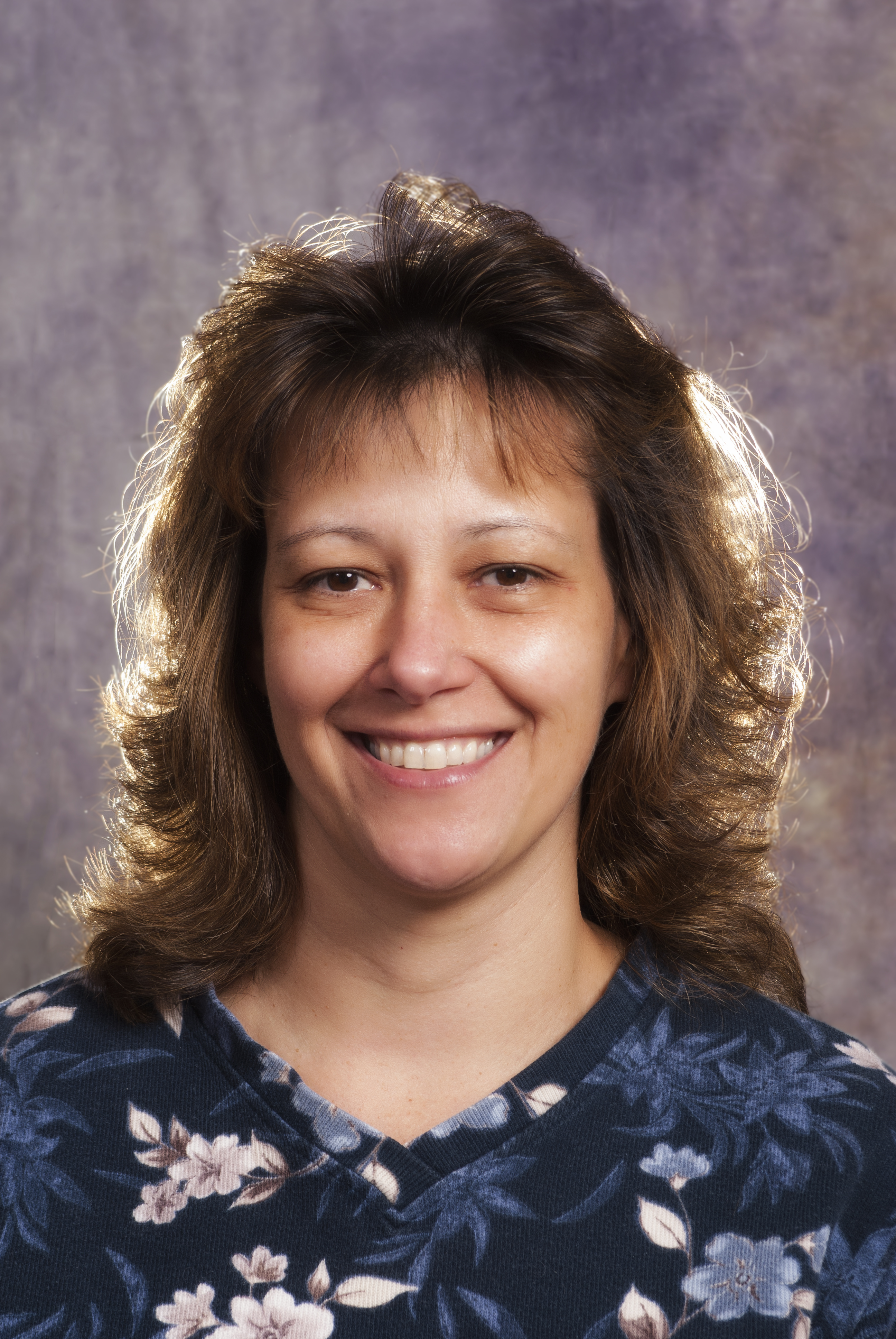 Lisa Bedenbaugh PT, CCRP
Lisa graduated magna cum laude in 1988 from Daemen College with a B.S. in Physical Therapy. She has worked in multiple clinical settings, including orthopedics, neurology, home health and acute care. In 2003, she earned accreditation as a Certified Canine Rehabilitation Practitioner (CCRP) from the University of Tennessee, and began practicing small animal physical rehabilitation. Since that time, she has progressively increased her treatment time in the animal rehabilitation field. Lisa is the Georgia state liaison for the American Physical Therapy Association's (APTA) Animal Rehabilitation special interest group, and is a co-author of an APTA- sponsored independent study course on evaluation of the canine rehabilitation patient.. Lisa has spoken both locally and internationally on topics in canine rehabilitation.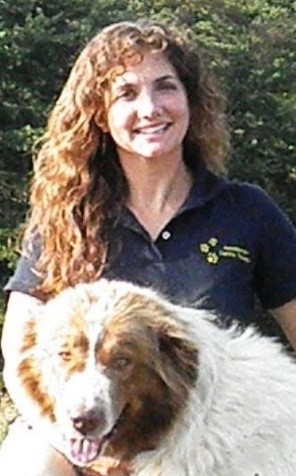 Cindy Kolb, DPT, CCRT
Dr. Cindy Kolb, Owner of ACT Now Rehab (or Appalachian Canine Therapy) has been a practicing Physical Therapist for 22 years. After completing her Masters in Physical Therapy from Old Dominion University she worked in a variety of settings including Acute Care, Home Health and Outpatient. In 2011, Cindy decided to combine her love of dogs with her passion for physical therapy and in 2012 earned her certification as a canine rehabilitation therapist (CCRT) through the Canine Rehabilitation Institute. Continuing her education, she completed the Transitional DPT degree in 2018.
ACT Now Rehab, LLC (Appalachian Canine Therapy for the 4- legged patients) was started in 2012 as a result of a legitimate and growing need for professional therapy services in the field of canine rehab. In 2014, Cindy completed her requirements in the art of Dry Needling and can now offer her four legged and two legged patients another mode of quick relief from Myofascial Trigger Points. In August of 2018, she completed her transitional Doctorate of Physical Therapy degree from The College of St. Scholastica.
Dr. Kolb has presented regionally as guest lecturer on Canine Rehabilitation at both DPT and PTA schools. She has presented at the Virginia PT Association annual conference on the topic of Animal Rehab – a Growing Demand. She has had two articles published in the Academy of Orthopaedic Physical Therapy Practice journal for the Animal Rehab Special Interest Group (ARSIG). She serves as the Virginia state Liaison for the ARSIG.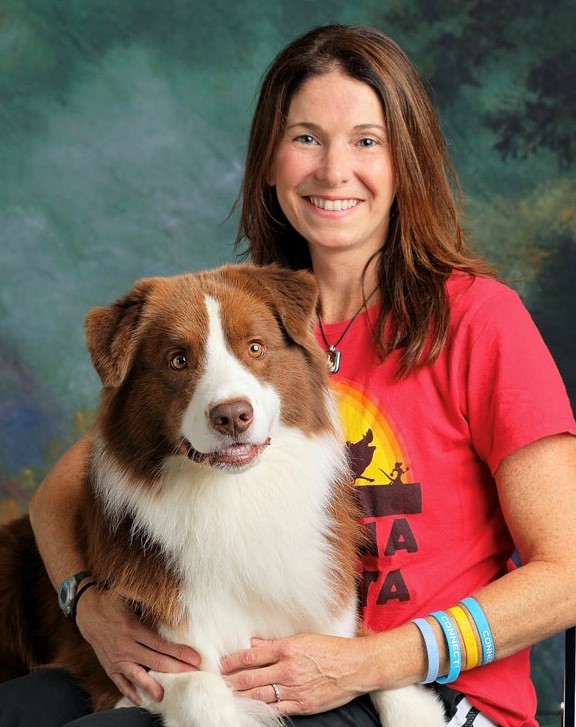 Shari Sprague MPT, CCRT, FP-MT, CCKTP
Shari is a licensed physical therapist certified in canine rehabilitation. She practiced human physical therapy for nine years, specializing in orthopedic and sports rehabilitation. She graduated from the University of South Florida with a Bachelor of Arts in 1994 and received her Master of Science in physical therapy from Nova Southeastern University in 1998. Her love of animals, combined with physical issues with her own elderly dog, led her to change her career focus and apply her passion towards rehabilitating canines.
Shari is the owner and founder of PUP Rehabilitation and Conditioning. In 2008 Shari was certified in canine rehabilitation by The Canine Rehabilitation Institute. She was on faculty at the Canine Rehabilitation Institute for 6 years teaching canine rehabilitation around the country. She is also a Certified Clinical Instructor. She is a preceptor for Veterinarians and Physical Therapists for their internships towards their canine rehabilitation certifications. Shari also is a FitPaws Master Trainer, which gives her advanced knowledge in conditioning dogs, and she also is certified in canine kinesiology taping methods.
Shari has lectured throughout the United States on canine rehabilitation topics, including at the North American Veterinary Conference, held annually in Orlando. She has written numerous publications including textbook chapters in both the first and second addition of The Canine Rehabilitation and Sports Medicine Textbook and a textbook chapter in Canine Rehabilitation for the Veterinary Technician. She teaches seminars to performance dog owners on Conditioning the Canine Athlete, Injury Prevention, and Return to Sport following injury. She provides distance consultations throughout the world to clients with well pets wanting conditioning programs. She is a member of the American Physical Therapy Association (APTA) and the APTA's Orthopedic section. She is also a member of the National Association for Professional Women (NAPW). Shari lives with her husband and their Australian Shepherd outside Atlanta, Georgia. She competes with her dog in agility, rally obedience, barn hunt, frisbee, and conformation.