meet the aopt-sponsored
apta centennial scholars!
The Academy of Orthopaedic Physical Therapy is pleased to announce the following AOPT-sponsored Centennial Scholars. The AOPT will be sponsoring the participation of these three individuals and help to guide their pursuit of leadership opportunities, both at the component and national levels.
The APTA Centennial Scholars Program is designed to build a cadre of future association leaders and demonstrates the AOPT and APTA's investment in a diverse and prepared group of future leaders. This 12-month program will run throughout 2021 with a goal of engaging 100 scholars via live and virtual learning experiences. Additionally, scholars will work directly with the AOPT to design and complete a capstone project that addresses an existing need of the Academy.
Meet our Scholars!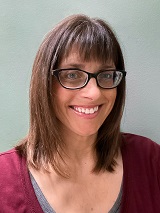 Mary Beth Geiser, PT, DPT, OCS, FAAOMPT
Click here to view Dr. Geiser's video
I am excited to represent the Academy of Orthopaedic Physical Therapy (AOPT) as a Centennial Scholar. I graduated from Marquette University (BS in PT) and advanced my education at Concordia University, Wisconsin (tDPT), and Regis University (Fellow). I love serving our field through my numerous roles: PT, board-certified specialist, clinician, student mentor, volunteer, colleague, spouse, working mother, and advocate for you, our patients, and this excellent profession. As therapists, we should listen to each person's voice and story. What we do with that story and the actions we take are what matter the most.
As your AOPT Centennial Scholar, I am looking forward to a path where each brick laid has the potential to create or reinvent positive and lasting effects for our physical therapy profession. I want to show others how and where orthopaedic physical therapy fits into an individual's plan of care. I will embrace opportunities where collaboration, innovation, and education intersect. My goal is to bring these experiences to the public and inter-professional audiences, so the value of physical therapy is understood. This12-month journey will hone skills needed to create change, one person or project at a time.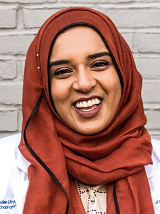 Yusra Iftikhar, PT, DPT
Click here to view Dr. Iftikhar's video
Hi everyone! My name is Yusra Iftikhar and I am a recent graduate of the Duke Doctor of Physical Therapy Program. I recently accepted a position in an outpatient orthopedics and sports clinic in Indiana, where I currently reside with my family, and I am excited to get to work. I am a writer, and my favorite topics to write about are my biggest PT passions: mental wellness and diversity, equity, and inclusion initiatives. I am also a former Zumba instructor and any day with coffee, Carolina basketball, and a dance party with friends is my kind of day.
I am very grateful to be an APTA Centennial Scholar. I hope to serve as a role model and mentor to those who will come after me, particularly students of minority, underrepresented, or underserved status. I want to show pre-PT and pre-PTA students that people who look like them can not only hold space in this profession, but that they can thrive and achieve their highest potential as they work in service of others and themselves. As a Centennial Scholar, I hope to expand pipeline initiatives for students at all levels of their pursuit of a career in physical therapy.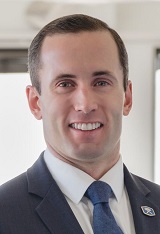 Zach Walston, PT, DPT, OCS
Click here to view Dr. Walston's video
I serve as the National Director of Quality and Research and Orthopedic Residency Program Coordinator for PT Solutions Physical Therapy. My primary roles comprise of overseeing research efforts, developing and teaching continuing education courses, and developing quality improvement initiatives. I earned my B.S. in Human Nutrition, Foods, and Exercise at Virginia Tech and my DPT from Emory University. I currently serve on the APTA Science and Practice Affairs Committee and within the RM Barney Poole Leadership Academy. I am also the host of the Clinical Gap Podcast. I live in Marietta, GA with my wife and two kids.
One of my primary career goals is to facilitate a bridge between private practices and universities in the areas of research and profession advocacy. I believe there are many missed opportunities to combine the resources of each. The Centennial Scholars Program will help in my development of fostering relationships between relevant parties within our profession. The opportunity to complete a capstone project will provide me another avenue to apply my current skills towards a meaningful endeavor for the profession. The project and the feedback from mentors would provide further value and growth opportunities for my personal and profession goals.