meet the 2020 aopt special interest group
candidates for office:
Animal Physical Therapy Special Interest Group
Jenny Moe, PT, MS, DPT, CCRT, APT
Vice President/Education Chair
View candidate video here.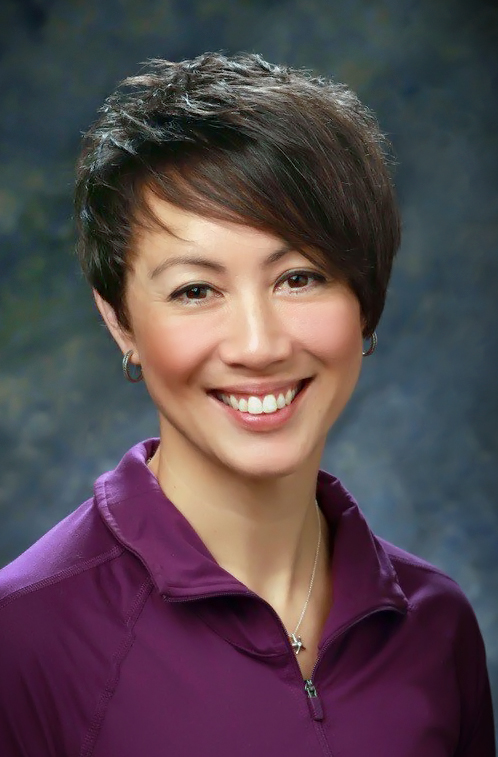 Candidate Profile:
Dr. Moe is the owner of Moe Love Myofascial Release, a mobile practice serving the San Francisco Bay Area which specializes in myofascial release and craniosacral therapy for small animals. Jenny earned both her Master's and Doctorate in Physical Therapy from Boston University in 2003 and 2007 respectively. She completed certification as a canine rehabilitation therapist with the Canine Rehabilitation Institute in 2009 while expanding the physical rehabilitation department at SAGE Veterinary Centers in Campbell and San Mateo, CA. Jenny opened a physical rehabilitation practice in Stateline, Nevada in 2019, but elected to return to the Bay Area in 2020. Jenny is the acting APTSIG vice president and has been the SIG featured speaker at CSM 2020. She is also active with the Animal Physical Therapy Coalition in California, working to advance legislation for physical therapists in animal rehabilitation in California and nationwide.
Candidate Statement:
My journey into animal rehabilitation has been a serendipitous and fortunate one. I was lucky enough to find a specialty veterinary clinic seeking a physical therapist to head their rehab department, as well as fund the certification process. I quickly earned the respect of my veterinary colleagues and laid the foundation for a practice that expanded to two busy rehabilitation locations. Not many can say the same. The path to certification in animal rehabilitation can be filled with uncertainty and struggle- both in the process, finding sufficient mentoring afterwards, or let alone a worthwhile job. After 9 years, I ventured out to open my own practice in Nevada, yet for a few reasons, decided to return to California. My passion lies in providing animal rehabilitation in the home setting, though there are many obstacles to this dream due to legislative battles with the California Veterinary Board. As VP of the APTSIG I will focus on advancing the role of certified physical therapists in animal rehabilitation, working to progress legislation in states like California toward a goal of nationwide acceptance as animal physical therapists, and developing a supportive network for newly certified therapists. I developed a mentoring program through my Nevada business, Pawesome PT, to help budding animal physical therapists develop confidence in their skills and clinical reasoning. While it is evolving, I hope this will provide support to new animal physical therapists to bolster our numbers and work towards animal physical therapy having its own specialty within the APTA.
---
Foot & Ankle Special Interest Group
Robert Sigler, PT, DPT, OCS
Nominating Committee Member
View candidate video here.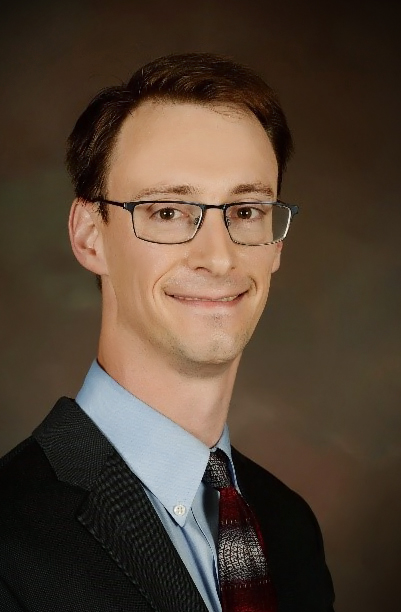 Candidate Profile:
Dr. Sigler graduated from Regis University in Colorado in 2011. He moved to Northern Virginia to work with The Jackson Clinics and has been working there for the last nine years. The Jackson Clinics is an outpatient orthopedic group and highly committed to optimal treatment, education, and research. Rob completed an orthopedic residency in 2012, and passed the OCS test in 2013. In 2018, he completed an unaccredited Foot/Ankle Fellowship through The Jackson Clinics and hopes to assist in accrediting an official fellowship through the Foot/Ankle Special Interest Group. He is currently a member of the APTA and AOFAS and actively participates in their respective conferences. Through his company, Rob teaches "Custom Orthotic Prescription" and "Movement Systems of the Lower Extremity". Rob mentors residents in the orthopedic residency and enjoys the opportunity to advance his knowledge.
Candidate Statement:
I have benefited from the Foot/Ankle Special Interest Group (FASIG) for almost three years now. FASIG provides access to academic documents on foot/ankle skills, conducts outreach, and provides opportunities for therapists like myself to participate in the AOFAS conference. FASIG is also developing an accredited Foot/Ankle Fellowship and is important because there is no current advanced Foot/Ankle program. Such a program will clarify what advanced foot/ankle rehab involves, specialized training, and official mentorship. I feel the development of this program will aid networking with other clinicians (PT's, PA's, physicians, podiatrists, etc) involved in foot/ankle intervention for the purposes of mutual benefit in academia, networking, and research. My personal journey led me to an opportunity to participate in a pilot Foot/Ankle Fellowship and am motivated to be a participant in bringing this opportunity to therapists' around the country.
---
Imaging Special Interest Group
Vice President/Education Chair
Karin Grävare Silbernagel PT, ATC, PhD
View candidate video here.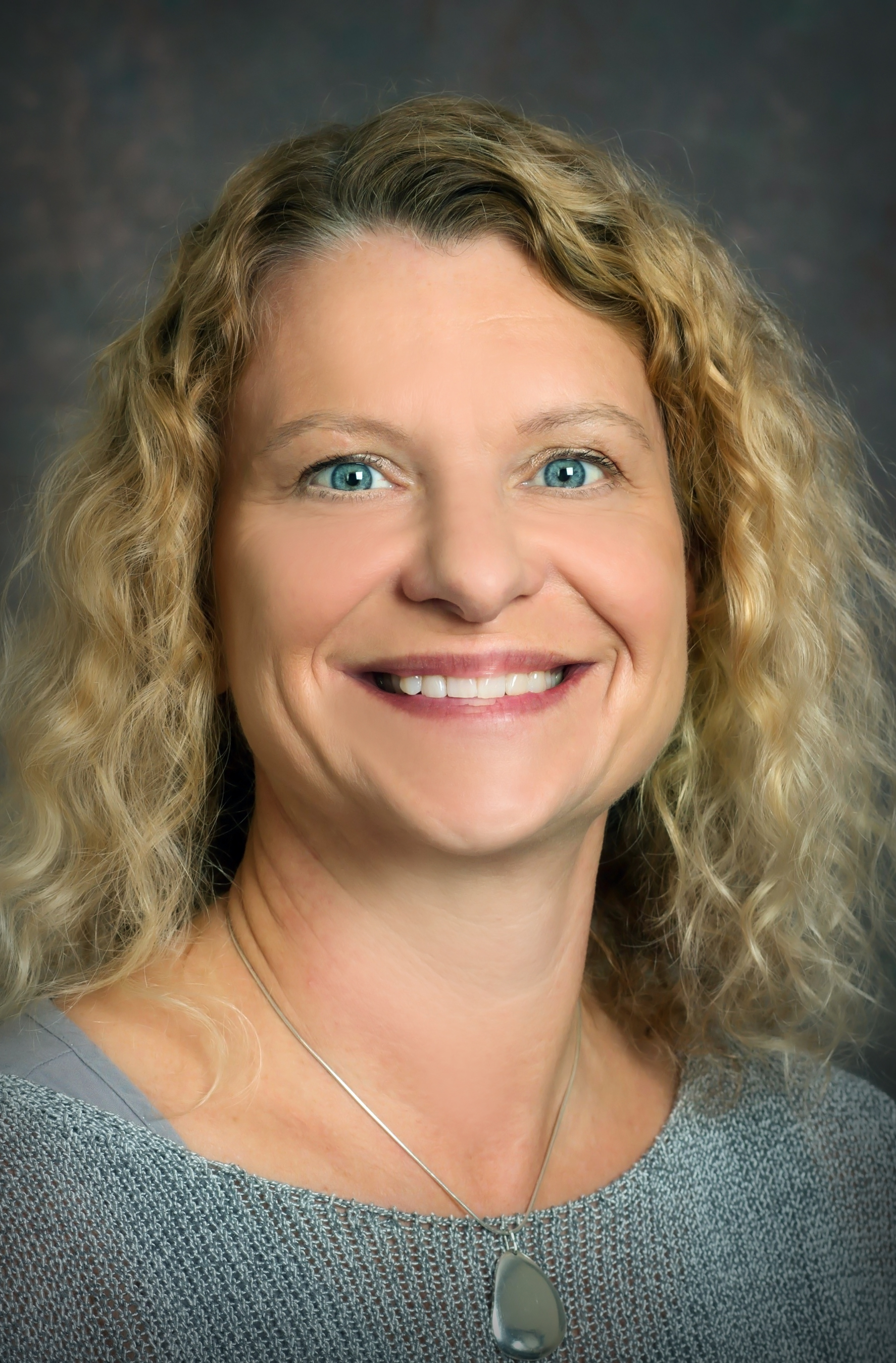 Candidate Profile:
Karin Grävare Silbernagel is an Associate Professor, and Associate Chair of the Department of Physical Therapy at University of Delaware. She received her bachelor's degree in physical therapy from Boston University and her PhD in Orthopaedics from University of Gothenburg, Sweden. She is a Registered International Sports Physical Therapist. Karin has been a clinician, researcher, and educator in the United States and Sweden. She has been a practicing physical therapist for 30 years and a clinical researcher for 20 years. She has published 90+ articles in peer-reviewed journals. She is an Editor for Journal of Orthopaedic and Sports Physical Therapy, and on the Research steering committee for the American Academy of Sports Physical Therapy. She has had numerous leadership positions including President for the Swedish Football Physical Therapy Association and 2nd Vice President of the Swedish Association for Physical Activity and Sports Medicine.
Candidate Statement:
I have seen, in both my research and clinical practice, the benefit of imaging in physical therapy practice. In my research we use ultrasound imaging and elastography to evaluate the effects of injury on tendons, and the response to exercise treatment. My publications include the development of new imaging techniques, validation and reliability evaluations of our techniques, and the use of imaging for evaluating treatment and predicting outcomes. At the University of Delaware, I co-teach a course in Musculoskeletal Ultrasound Imaging in Clinical Practice & Research to DPT and PhD students. I am on an international imaging consensus group working on developing consistent nomenclature and definitions for tendon imaging. Through the efforts of the Imaging SIG, I was invited and presented a webinar for the American Institute of Ultrasound in Medicine on our research and clinical application of ultrasound imaging. I am very impressed with the work the imaging SIG has done in a fairly short time to become a leading authority for imaging in physical therapy. My involvement in the SIG started with signing up to be an imaging mentor, and at this time, I hope to continue to support the SIG in a meaningful way, promoting imaging education and research. As Vice President, I would lead the SIG's initiatives related to providing excellent educational and professional development opportunities in imaging for physical therapists.
Vice President/Education Chair
Bruno U. K. Steiner, PT, DPT, LMT, RMSK
View candidate video here.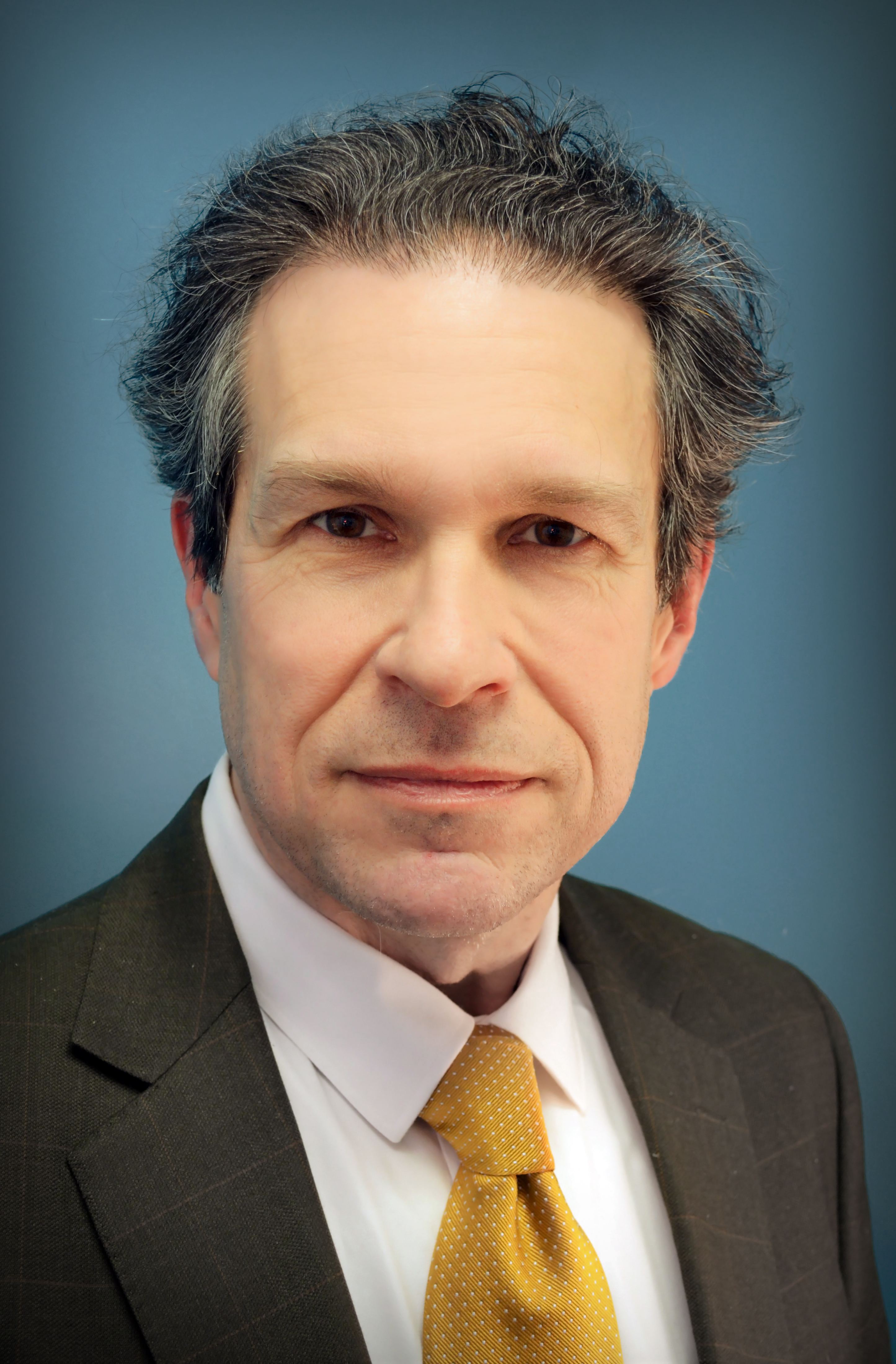 Candidate Profile:
I am the PT and MSKUS Program Manager with the Washington Center for Bleeding Disorders where I conduct MSKUS research in the realm of Hemophilia and use MSKUS daily to differentially screen the severe orthopedic challenges endemic to the bleeding disorders community. I work alongside hematologist/oncologists who rely heavily on PT MSK impressions and input. I teach MSKUS as faculty with the UC SanDiego School of Medicine where I teach physicians and physical therapists alike. I am a clinical instructor with the University of Washington, Department of Rehabilitation Medicine. I have facilitated International MSKUS rounds in a virtual format for the past 4 years. I am currently the At-Large member of the National Hemophilia Foundation PT Working Group. I speak frequently on the uses of MSKUS and appear regularly on advisory boards. I have contributed 2 MSKUS webinars to the AIUM at the request of Charles Hazle, PT, PhD.
Candidate Statement:
There is a strong educational component of the Vice-Presidential role in the imaging SIG, which effectively dove-tails well with my ongoing and staunch advocacy for PT administrated MSKUS. I am in strong agreement with the tenets of the white paper, which is a document that every physical therapist should become conversant with and I believe we should promote aggressively. I am also in support of the great partnership the Imaging SIG has forged and continues to be nurtured with the American Institute of Ultrasound in Medicine. It is crucial that Physical Therapists continue to provide content, webinars and eventually become embedded in its deliberative body. It is through this level of involvement which we will protect our position as stakeholders. We should encourage volunteering with the physician's arm of the ARDMS (American Registry of Diagnostic Medical Sonographers), which is the APCA (Alliance for Physician Certification and Advancement). The APCA welcomes physical therapists to write questions for the board certification, which furthers our professional relevance. This deepening of our professional relationships which will safeguard our profession from potential legislative challenges from other disciplines, and will promote our interests. Having seen the impact of MSKUS firsthand, I would like to expand the depth and breadth of MSKUS' adoption by Physical Therapists. As far as the CSM participatory requirement, I will propose an extension to the MSKUS rounds format which I already perform and initiate MSKUS based sessions/demonstrations to showcase its capabilities to as many of our colleagues as possible.
Vice President/Education Chair
Brian Young, PT, DSc
View candidate video here.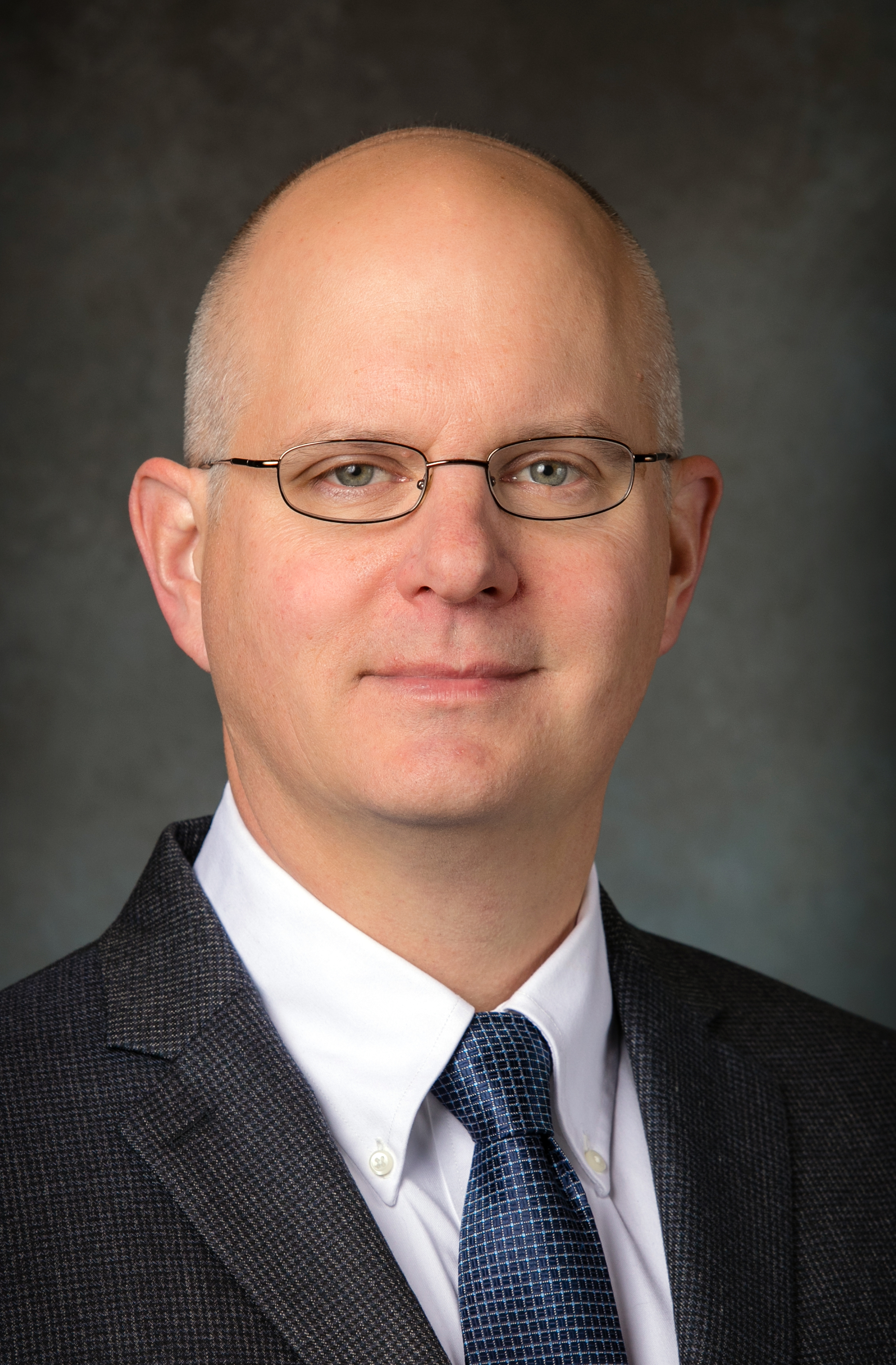 Candidate Profile:
I have been full time in DPT education since 2013, currently as a Clinical Associate Professor at Baylor University's Hybrid DPT program, and previously as an Associate Professor at the Army-Baylor DPT program. Diagnostic imaging has been a significant part of my teaching over these 7 years. I maintain clinical practice as a volunteer at 2 military facilities with full diagnostic imaging privileges, am Board Certified in Orthopedic Physical Therapy, and am an AAOMPT Fellow. While serving over 21 years in the US Air Force, I held various clinical and leadership positions, including responsibility for primary care, radiology, and orthopedic clinics and providers. I am currently work with the APTA for the expanding role of Primary Care PT. My numerous conference presentations and publications include the area of PT Referral for Imaging. My current involvement with the I-SIG is assisting to update the strategic plan within the revised AOPT vision.
Candidate Statement:
Through my experience practicing and teaching Referral for Imaging, I am uniquely positioned to help the I-SIG as Vice President. First, I desire to work with membership to continue, and expand, the robust educational programming and publications efforts regarding PT Imaging for referral. Second, I envision working with I-SIG leadership and committees to expand educational activities across the state-level PT associations. This is important for states who have practice act approval for imaging so PTs can have SIG-focused training in Referral for Imaging and integration of imaging into practice. This is equally important for state PT associations who are diligently working to obtain practice act language allowing PT Imaging for Referral. Having the ability to order should be the last step, supported by a robust training program established for both entry-level institutions and practicing clinicians. Third, I envision expanding the I-SIG reach beyond a musculoskeletal focus. Imaging for Referral impacts all PTs, and the I-SIG should welcome other PT practice areas, assisting them in educational programs and resources which reflect an appropriate use of imaging for that practice areas, whether it is referral for imaging or utilization of imaging results within scope of practice. Finally, we must engage entry-level programs to elevate the role of imaging in PT, as its focus has rapidly increased in practice, reimbursement, and legislative actions. The I-SIG can enhance the use of imaging across our profession, adding value to our PT clients, those who trust us as a partner in their healthcare.
---
Imaging Special Interest Group
Beshoy Ghaly, PT, DPT, RMSK, ECS
Nominating Committee Member
View candidate video here.

Candidate Profile:
Dr. Ghaly is a Doctor of Physical Therapy and an ABPTS Board Certified Specialist in Clinical Electrophysiology. He is also Registered in Musculoskeletal Sonography (RMSK) by the Alliance for Physician Certification and Advancement (APCA) and holds The Point-of-Care Ultrasound Musculoskeletal Soft Tissue Certificate. He performed and interpreted thousands of diagnostic musculoskeletal ultrasound studies in both physical therapy and medicine practice settings including the highly specialized orthopedic surgery field. He is an APTA-Credentialed Clinical Instructor and published journal articles related to the field. He currently serves the APTA Academy of Clinical Electrophysiology and Wound Management (ACEWM) as an elected Nominating Committee Member and an appointed Nominating Committee Chair of the NMSKUS- SIG. He serves as an item writer for the Clinical Electrophysiology Board Exam through the ABPTS Specialization Academy of Content Experts. He is an active member of the American Physical Therapy Association, American institute of Ultrasound in Medicine and Coptic American Chamber of Commerce.
Candidate Statement:
Imaging plays a major role in modern physical therapy practice. A special interest group that strongly support the use of imaging in PT practice is critically important. The vision is not necessarily limited to positioning the physical therapist as a valuable referral source but also as an essential provider of some diagnostic tools like musculoskeletal ultrasound. To reach that goal, we have to work together to advocate that more than just the basic knowledge of imaging should be included in all the entry level DPT programs across the United States. Also, we need to identify and promote current and future continuing education training programs related to the imaging advanced skills. Advocacy and recognition of the diagnostic imaging abilities of the physical therapists should be our SIG future direction. In my opinion, the recognition should be established from two main corner stones, our physical therapy community (internal) & the medical payor companies (external). While the recognition seems somehow possible to be developed from within our community, yet the main challenge will be from the various medical payor companies. The journey starts by developing a strategy to boost our resources available to help in the legislative effort. This includes establishing a strong PT representation and participation in other medical imaging societies like the American Institute of Ultrasound in Medicine. I seek nomination as a junior member, and I am willing to help with what I know and learn whatever it takes to help advancing our profession and the overall patient care.
Kai-Yu Ho, PT, MSPT, PhD
Nominating Committee Member
View candidate video here.
Candidate Profile:
My name is Kai-Yu Ho, currently an Associate Professor at the University of Nevada, Las Vegas. I am a licensed physical therapist in the state of Nevada. I have experience in diagnostic imaging and skills in research-based quantitative musculoskeletal imaging. Specifically, I have had 15 top-tier journal publications in the field of musculoskeletal imaging covering topics from computed tomography, magnetic resonance imaging, and ultrasound imaging. I have had 4 years of experience in teaching Diagnostic Imaging at the University of Nevada, Las Vegas (2017-2020). I have served as a reviewer for Magnetic Resonance in Imaging (MRM) since 2014 and received a Distinguished Reviewer Award in 2015 and 2016. I am also an active reviewer for the JOSPT and regularly review the Musculoskeletal Imaging reports. With respect to service to professional organizations, I have served in the Subcommittee on Trainee Stipends, International Society of Magnetic Resonance in Medicine (ISMRM) since 2018.
Candidate Statement:
The Nominating Committee plays an important role in the administration of AOPT SIG offices (e.g., SIG Chair and Committee Member selections). As such, serving in the Nominating Committee can have a significant impact on the leadership that guides the future direction of the Imaging SIG. Additionally, the Imaging SIG is the key leader for guiding evidence-based practice in imaging and providing opportunities for professional development/education and practice competence. As such, I believe that this position requires good communication skills and administrative experience, as well as knowledge and expertise in the field of musculoskeletal imaging and orthopaedic physical therapy. With years of experience in working in academic and professional institution/organization (e.g., University of Nevada, Las Vegas and International Society of Magnetic Resonance in Medicine (ISMRM)), I have developed good communication and administrative skills and am confident that I can properly serve in the Nominating Committee of the Imaging SIG. In addition, my experience with imaging research and teaching will provide a strong foundation for me to serve as a Nominating Committee member of Imaging SIG. With the enthusiasm and passion in serving in the Imaging SIG committee, I wish to be considered for this position to contribute my knowledge and expertise to the PT communities.
Lance Mabry, PT, DPT, FAAOMPT
Nominating Committee Member
View candidate video here.
Candidate Profile:
Lance Mabry, PT, DPT, FAAOMPT is an ABPTS Board Certified Orthopaedic Specialist. He completed his Fellowship of the American Academy of Orthopaedic Manual Physical Therapists through Kaiser Permanente. He attained his DPT degree from U.S. Army-Baylor and retired as a Lieutenant Colonel from the United States Air Force, where he served in Operation Iraqi Freedom and Operation Enduring Freedom. Lance Mabry is currently an assistant professor at High Point University with over 20 peer reviewed publications focusing largely on diagnostic imaging application in physical therapy practice. He is an active member of the Imaging SIG Strategic Committee and is coauthoring the new I-SIG strategic plan. He was elected the Vice Chair of the Triad District of APTA-NC. In 2016, he was awarded the coveted Biomedical Clinician of the Year for the District of Columbia.
Candidate Statement:
Since the House of Delegates voted overwhelmingly in favor of making physical therapy imaging rights a priority, the Imaging-SIG has assumed a profound role in advancing the profession. Already, we have been tasked with compiling the relevant laws that may impact physical therapy imaging in each state. As we press forward, I believe we will take on a more central role in advising States on the current evidence supporting physical therapy imaging as they negotiate the legislative process. To maximize our impact and to expedite the state-level legislative process, we will need champions both in research and with APTA-backed advocacy efforts. While my research has focused almost entirely on diagnostic imaging, I have shifted the focus of my research to better inform legislators on the state of our profession. Moreover, I am the APTA key contact for North Carolina District 13 (Congressman Ted Budd), and have facilitated his cosponsoring of the APTA initiative to have physical therapists added to the National Health Service Corps as well as attaining his opposition for the 9% Medicare cuts. As a member of the nominating committee, I will be tasked with recruiting talented physical therapists to help lead the Imaging-SIG. My experience with both advocacy and research have expanded my contacts in this arena and I believe I could recruit some of the brightest minds in the profession. My life's work is focused on expanding the physical therapy profession. Thank you for considering me for a position on the Nominating Committee.
---
Occupational Health Special Interest Group
Jonathan Bray, PT, DPT, MS
Nominating Committee Member
View candidate video here.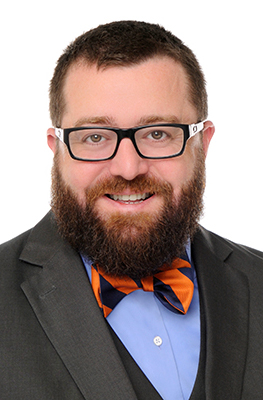 Candidate Profile:
Jonathan Bray is an Instructor at the University of St. Augustine's Miami Campus DPT program. He received his Master of Physical Therapy degree from Quinnipiac University in 2005, his Doctor of Physical Therapy degree from Utica College in 2017 and is pursuing a doctorate in education. He has completed a fellowship in orthopedic manual physical therapy for which he is now an instructor and is recognized as a Fellow in the American Academy of Orthopaedic Manual Physical Therapists. Jonathan's clinical practice is in orthopedics with a focus on manual therapy. He served as an officer in the United States Army Reserve for over eight years as a member of the Army Medical Specialist Corps. He currently serves as the Southeast District Director of Practice in Florida. Jonathan previously worked as an area manager for an occupational medicine practice where he maintains clinical practice as a per diem therapist.
Candidate Statement:
My intent is to serve the APTA and the profession as a member of the nominating committee for the occupational health special interest group. My background includes private practice, corporate, military, and academic environments. I have served in various leadership roles in each of these settings. For over ten years I have worked in occupational medicine both as a clinician and as a multi-clinic manager. As the goal of the nominating committee is to find the best-qualified candidates for leadership positions, I believe these experiences and my skillset would be of value in performing that task.
The OHSIG has a history of strong leaders who have driven the mission of the group to empower its members to excel in occupational health. The groups strategic plan to continue to drive evidence in occupational health, improving our value to the public, working towards improved payment for services, and creating a diverse and inclusive group will continue to require strong leadership moving forward. I look forward to being a part of this process and continuing to serve and give back to the profession that has given so much to me. I thank you for taking the time to review my candidacy and look forward to your vote.
David A. Hoyle, DPT, MA, BS, OCS, MTC, CEAS
Nominating Committee Member
View candidate video here.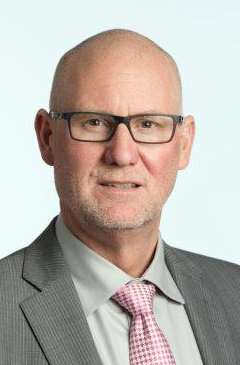 Candidate Profile:
Dr. Hoyle is a graduate of the University of Connecticut with a BS in Allied Health (Physical Therapy Major) in 1987 and an MA in Exercise Sciences in 1999. He completed a tDPT at Regis University in 2013. Dr. Hoyle through his career in a large inner city hospital, as adjunct faculty for physical therapy education, as member of a medical grouping serving an HMO, in private, and corporate practice has focused on employee health with regards to musculoskeletal conditions. He has served the OHSIG on the committees for development of the guideline on physical therapy interventions affecting work outcomes, the current functional capacity evaluation guidelines and as an invited speaker at CSM. He was recently appointed to the OHSIG research steering committee for credentialing of advanced practice in occupational health. Dr. Hoyle's position for the last decade has been as the National Director of WorkStrategies for Select Medical.
Candidate Statement:
I live my life by two mantras, "Make a positive difference" and "Do your best". Through my 30 plus year career these have served me well and led to being a life-long learner, and resulted in positive impacts on patients, students, clinicians, and the profession. I have worked to position myself and our profession as primary care providers for musculoskeletal conditions. We have made significant progress in this area, but continue to have opportunity. A formal role with the OHSIG will allow me a greater voice to continue to drive this initiative in workers compensation, an area direct access is less developed. Direct and early access to physical therapy by injured workers can have a positive impact on the lives of workers, on employers, and on society. Prevention and population health align with my background in exercise sciences and my ongoing training as a wellness coach, are area I plan to prioritize. In the US chronic illness is costly, puts workers at risk for work related injuries, and as comorbidities complicate injury recovery. In our profession, the OHSIG is at the forefront of prevention through direct to employer services and is positioned to impact population musculoskeletal health as well as other chronic illness through promotion of physical activity. As a representative of you and our profession I promise to "Make a positive difference" for you, our profession, and society, and when working on your behalf, "I will do my best". I would appreciate your support.
---
Orthopaedic Residency/Fellowship Special Interest Group
Kirk R Bentzen, PT, DPT, MBA
Vice President/Education Chair
View candidate video here.

Candidate Profile:
Dr. Bentzen received his MPT (1996) and post-professional DPT (2001) from the University of Southern California. He also has an MBA from La Sierra University (2006) and is currently pursuing a PhD in Leadership Studies with an emphasis in Health Sciences at University of the Cumberlands. An undergraduate alumnus from Occidental College in Kinesiology and Psychology, Dr. Bentzen currently is a part-time Associate Professor of Anatomy at Occidental College. Dr. Bentzen's full-time position at Adventist Health Glendale's includes the manager role at the Therapy & Wellness Center since 2003 as well as the residency Program Director for the Orthopedic Residency (2009) and the Sports Residency (2013). Dr. Bentzen has been involved in ABPTRFE's Accreditation Services Committee since 2010 and currently holds a position on ABPTRFE's Accreditation Services Council since 2017.
Candidate Statement:
It has been my pleasure to have been actively involved in ORF-SIG from the early days of being an Educational Interest Group through the transition to a formal SIG within the Academy of Orthopedic Physical Therapy. I have served on several working committees and sub-committees including communications committee, ACAPT subcommittee, and ABPTRFE Policy and Procedures Subcommittee. As I am passionate about education, I have served alongside the team of ORF-SIG instructors presenting CSM pre-conference programming on residency and fellowships the last two years. I would hope to continue being involved in education initiatives as the vice president of ORF-SIG and education chair. Service as a member and committee participant has further my passion for what ORF-SIG means to the world of orthopedic residency and fellowships. I am proud to have had a dual role of commitment to ORF-SIG and on ABPTRFE's council in the ever-changing world of residency and fellowship education. My experience as a council member and site visitor has been well-leveraged by our ORF-SIG membership. From a talent and skill perspective, as a generally gregarious person, I very much enjoy the 1:1 and group interaction, discussion, and brainstorming that comes when physical therapy minds come together. Finally, I have a high value on task completion as it relates to furthering our amazing profession. It always feels great to embark on an adventure and then put a bow on those initiatives when done. Thank you for your consideration.
---
Orthopaedic Residency/Fellowship Special Interest Group
Molly Malloy PT, DPT, OCS
Nominating Committee Member
View candidate video here.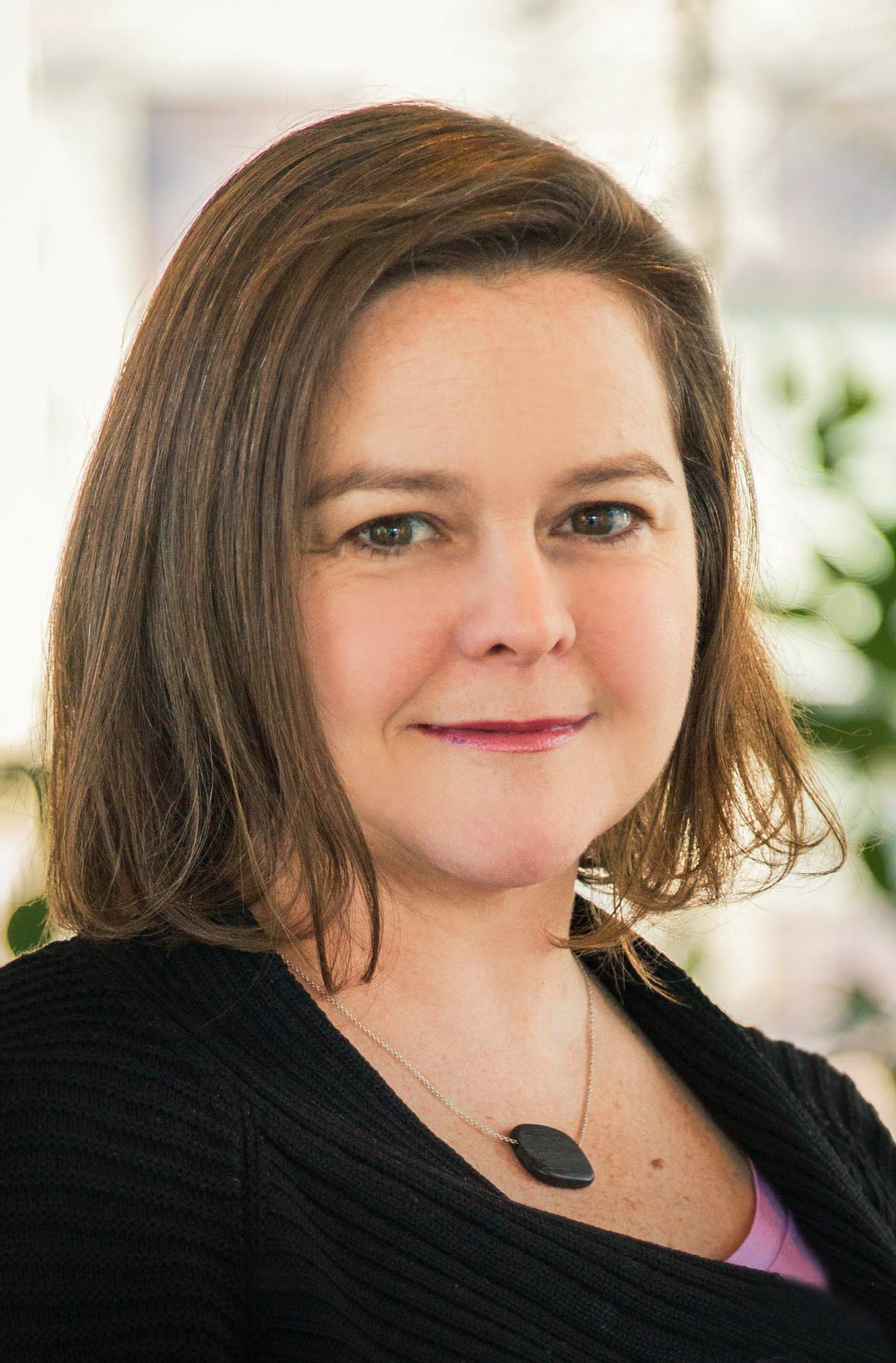 Candidate Profile:
I am an orthopaedic residency director and an assistant professor for the DPT program at Arcadia University. Prior to starting at Arcadia University in 2019 I was the orthopaedic and pediatric residency director at the University of Chicago. I was the director for the initial ABPTRFE credentialing and re-credentialing of both programs. I have also been an APTA orthopaedic section practice committee member since 2016 and represent residency and fellowship programs within this committee. I have been an active member of the ORF-SIG and I have contributed to the curriculum committee. In 2018, I had the opportunity to collaborate with the education section in a "Think Tank" which reviewed residency/fellowship curriculums from across the country and found areas of universal content and facilitated content sharing between residency and fellowship programs within all specialty sections of the APTA.
Candidate Statement:
As a residency director, educator and orthopaedic clinician I believe very strongly in the mission of the ORF-SIG to serve and support the orthopaedic residency and fellowship community. When I developed my first residency in 2007 I had few peers, mentors and resources to help me maneuver the extensive application process, develop a curriculum and learn how to best educate mentors. In my experience the ORF-SIG provides a critical role in establishing and building relationships between residency/fellowship directors, with the ABPTRFE, within the AOPT, with DPT educators, and with potential residents/fellows. Building solid relationships with these key players establishes resources for developing programs, maintains consistency to provide excellent education between programs, and allows the ORF-SIG to have a voice with ABPTRFE policies. Also of great importance, the ORF-SIG provides program directors a forum and community to discuss how to best educate post-graduate therapists in an ever changing health care environment. I have a unique background in that I have been a residency director in three sections (sports, pediatrics and orthopaedics) and in both residential and hybrid educational models. One of my strengths is my ability to collaborate across sections and across specialty areas to share knowledge of ways that we can all be more efficient in providing exceptional post graduate educations. Areas in which I would like to assist the ORF-SIG in the future are through the collaboration of curriculums, expanding the mentoring resources and developing research projects to assess the benefits of residency/fellowship training in clinical practice.
Pain Special Interest Group
Eric Krueger, PT, DPT, MS, PhD
Vice President/Education Chair
View candidate video here.

Candidate Profile:
Eric Kruger is physical therapist and assistant professor in the Department of Orthopaedics and Rehabilitation, Division of Physical Therapy at the University of New Mexico. Dr. Kruger graduated from the University of Montana in 2007 and has practiced in a wide range of outpatient therapy settings and currently finds the most fulfillment working with patients with persistent pain conditions. He holds a bachelor's in exercise science, Doctor of Physical Therapy and a master's and PhD in psychology with an emphasis on health psychology and quantitative methods. Currently, his primary roles are as researcher, educator, and mentor. Dr. Kruger's research interests include chronic pain, substance abuse, acceptance and commitment therapy, motivational interviewing, and quantitative methods. He has presented at several conferences and has numerous research publications that span his areas of expertise.
Candidate Statement:
We are at an exciting time in the field of physical therapy in the treatment of persistent pain. The scientific community has built an extensive body of literature documenting the complexities that so many of our patients face with their pain conditions. At the same time, many physical therapists have questions in how to use this evidence, for example, how do we translate and apply pain science to effectively impact our patients and our practice? And how do we do this in a resource constrained health-care environment? As Vice President and Education Chair of the Pain SIG I will strive to create educational opportunities for physical therapists that help answer these questions. As PTs we have a tremendous role to play in the care of patients with persistent pain, one that I believe has yet to be fully realized. This is where I see the importance of this SIG and my role in helping facilitate educational opportunities that will help advance our profession towards this realization. Four major areas that I believe we as physical therapists can continue to grow are (1) translating basic pain science findings to the clinical context, (2) incorporating evidenced-based behavioral health skills that build patient motivation, self-efficacy and coping skills, (3) strengthening interdisciplinary relationships and, (4) leveraging technology in novel ways to increase our practice reach. As educational chair I look-forward to working with members to develop content that is accessible, relevant, and applicable.
Nick Rainey, PT, DPT, OCS, FAAOMPT
Vice President/Education Chair
View candidate video here.

Candidate Profile:
I love treating people in pain. In my practice, Rainey Pain & Performance, I've been able to develop a reputation for treating persistent pain. Like most people who enjoy treating pain my background is in orthopaedics. I did an orthopaedic residency, orthopaedic and manual physical therapy fellowship, pelvic health certificate, and certification through the Physical Therapy Board of Craniofacial and Cervical Therapeutics. I am passionate about helping to distinguish those who treat primary pain conditions competently from those who do not. Too often our patients just happen to find a physical therapist who is good at treating pain, but could have just as easily ended up on someone's schedule who does not treat pain as easily. (You all know it's true.) Those of us who treat primary pain conditions competently need to market what we do to consumers and to other healthcare providers.
Candidate Statement:
I am extremely passionate about progressing our profession. The Pain SIG is perfectly positioned to help us do just that! We all have a special interest in treating people in pain. I envision this group having increased power to improve our individual ability to treat people in pain through increased connectedness through online platforms such as apps and social media. I envision this group helping each of us improve our ability to have difficult conversations with patients who are in pain. I envision this group making pain residencies and fellowships accessible for physical therapists around the country. I envision this group helping to translate research into practice.
Pain Special Interest Group
Meredith H. Perny, PT, DPT
Nominating Committee Member
View candidate video here.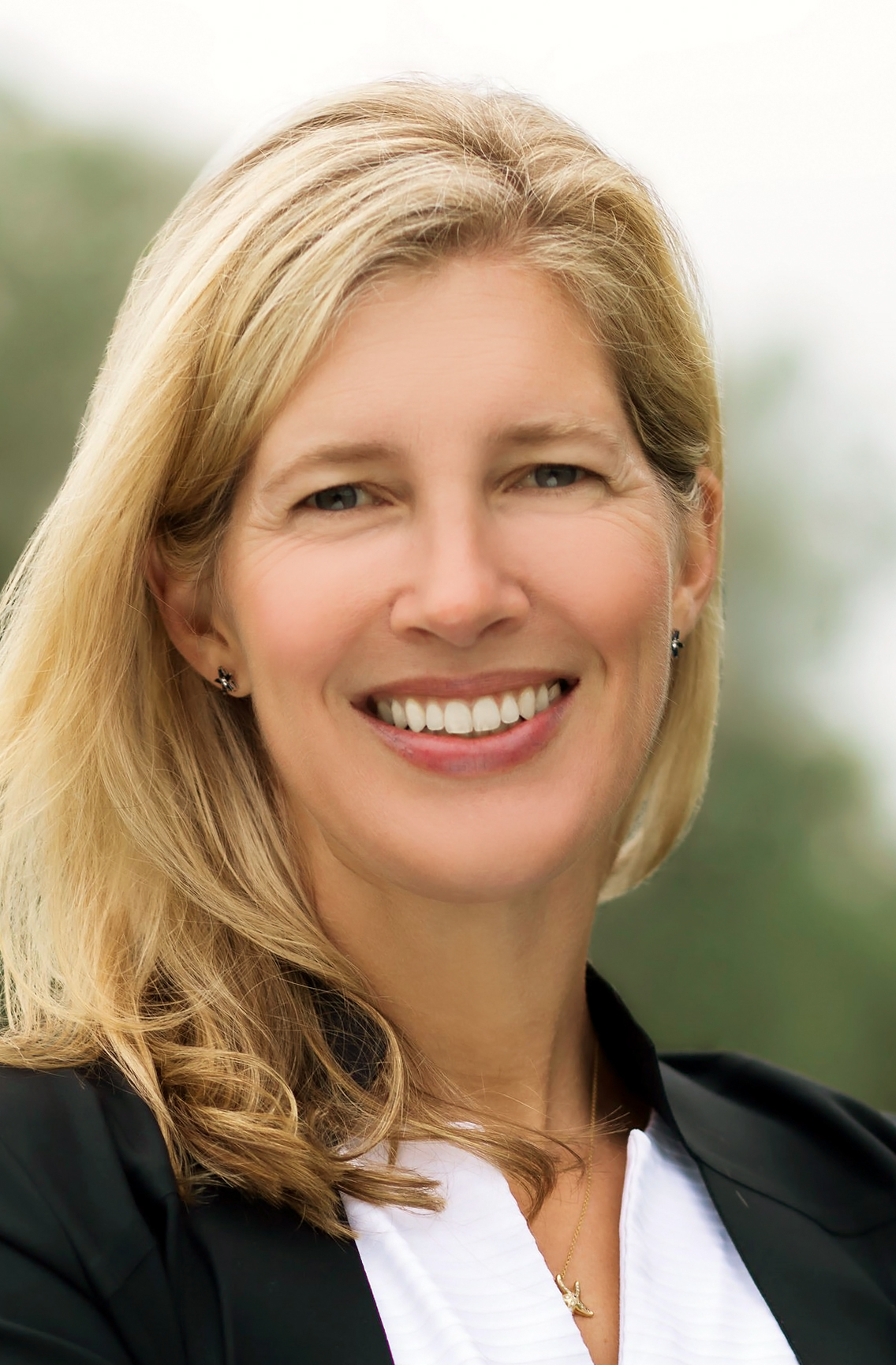 Candidate Profile:
Dr. Meredith Hershey Perny, PT, DPT. In 2009, after working in a high volume outpatient clinic, I established an independent clinic focusing on chronic pain management while teaching at the University of Delaware's NOAA Clinic. I am a Board-Certified Clinical Specialist in Orthopaedic Physical Therapy and a Certified Therapeutic Pain Specialist. I am a member of the APTA and the pain SIG of the Academy of Orthopaedic Physical Therapy. I am an active member of APTA Delaware and currently chair our ethics committee. In addition to my designations in physical therapy I have studied Restorative Yoga and Meditation and integrate these skills into patient care on a regular basis. I have taught courses for local organizations on topics such as chronic low back pain, aging gracefully, and safely establishing a walking routine. I recently provided a CEU course for DPTA Delaware entitled Chronic Pain Treatment, Upgrading your Toolbox.
Candidate Statement:
I recognized early on in my career that chronic pain patients need a very different treatment approach than the typical PT patient. I realized I needed a whole new skill set for treating these patients. In my research and training, I have been able to diversify my treatment plan and have helped other practitioners discover more well-defined ways to address these patients' needs. Unfortunately, much of the information about chronic pain has yet to become mainstream across the healthcare profession -yet alone in the physical therapy field. I am wholeheartedly committed to the mission of the Pain SIG to educate, empower, and get our patients moving. It is essential to our role to not only impact our patients, but to educate our entire profession and our healthcare communities as to the needs of individuals suffering from chronic pain. Physical therapists are uniquely positioned to provide the pain patient with the best in treatment. We need to educate the public and the healthcare community of our strengths in this area. As an active member of the committee, my hope is to further this mission through expanding my network and increasing and sharing my knowledge with others. As a nominating committee member, I hope to find other PT's who share my passion of education and collaboration and encourage them to get involved with the Pain SIG, broadening our influence across the healthcare community.
Adam Rufa PT, PhD, DPT, OCS
Nominating Committee Member
View candidate video here.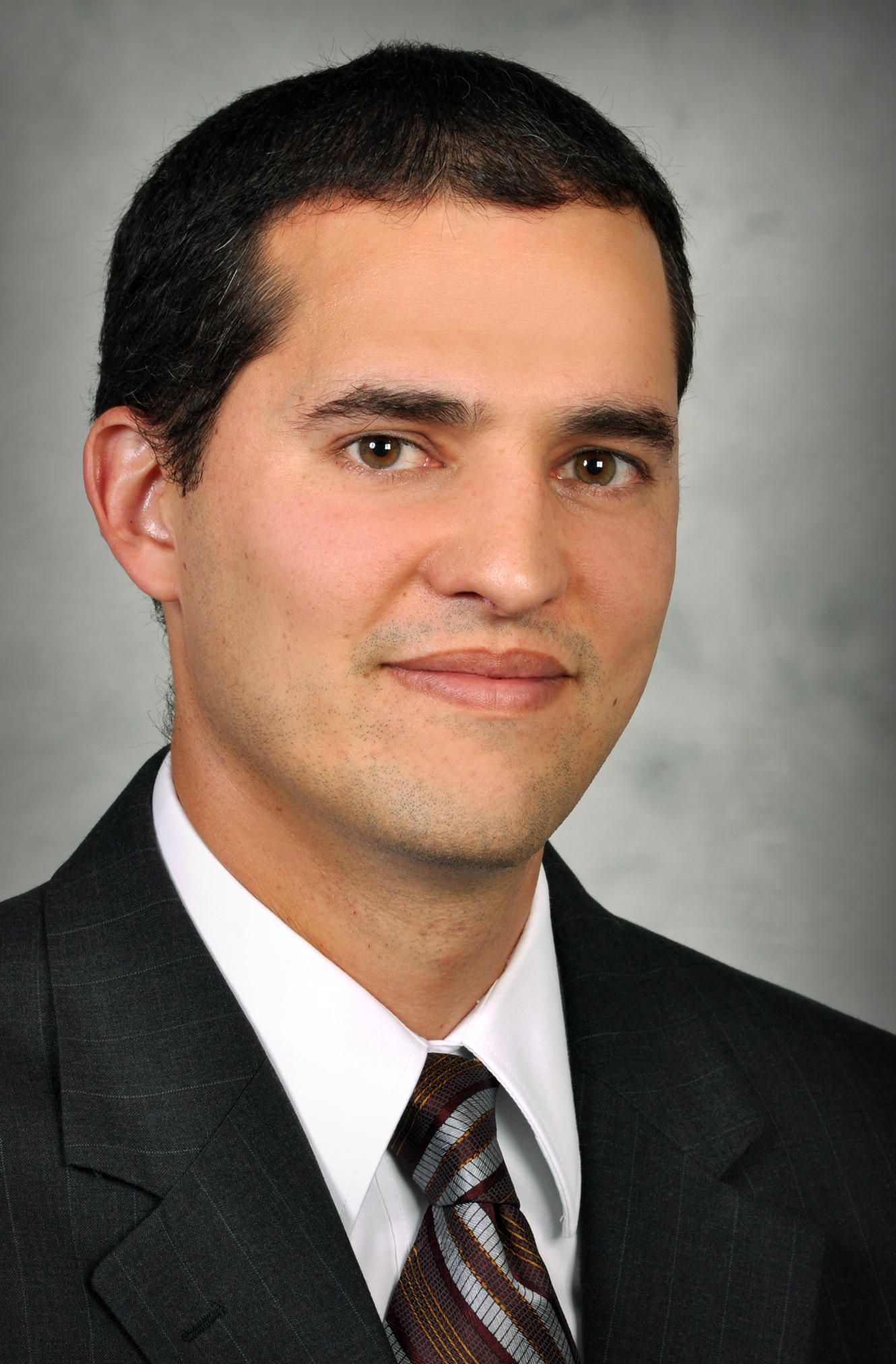 Candidate Profile:
I am an Assistant Professor in the Department of Physical Therapy Education at SUNY Upstate Medical University in Syracuse, NY. I teach several orthopedic and kinesiology related courses that emphasize the importance of the biopsychosocial framework. I have been practicing for over 18 years with a focus on treating patients with chronic pain conditions. My research is aimed at improving the outcomes of patients with pain and I recently completed my dissertation "The Impact of Physical Therapist Attitudes and Beliefs on the Outcomes of Patients with Low Back Pain." I have been very active in the New York Chapter and am currently a member of the NYPTA Board of Directors, Vice-Chair of the Public Policy Committee, a member of the Opioid Alternative Special Committee, and a delegate to the APTA House of Delegates.
Candidate Statement:
Over my 18 years as a clinician I have witnessed the major impact pain can have on a patient and the life-changing effects of high quality, patient centered, science-based treatments. These observations have made me passionate about improving the quality of physical therapist services delivered to patients in pain. This passion has driven me to become a teacher, obtain my PhD, and is the motivating factor for my desire to become more active in the Pain Special Interest Group. The leadership of the Pain SIG has done great work over the past several years and to continue moving forward with our strategic plan, we must attract and retain highly competent and motivated leaders. If I am elected to the nominating committee, I will take an active role in creating a slate of candidates who share my passion for promoting clinical excellence. In my roles as a physical therapist, educator, researcher, and APTA advocate I have developed many contacts across the country. I will actively use these contacts to ensure that members of the Pain SIG have an outstanding selection of candidates to choose from. I will also use my energy and experience to help the SIG leadership move towards accomplishing the goals laid out in the strategic plan. Thank you for your support and feel free to reach out to me with any questions.
Nicole D. Windsor, PT, DPT, FAAOMPT, CERP, PhD Candidate
Nominating Committee Member
View candidate video here.
Candidate Profile:
I am a PhD Candidate and Physical Therapist, specializing in orthopedics, manual therapy and Orofacial Pain. I attained a Masters' in Physical Therapy via Wichita State University. In 2009, I attained a Fellowship in manual therapy via The Manual Therapy Institute, while concurrently pursuing a tDPT with the University of Kansas. Most recently, I owned Cornerstone Physical Therapy, an outpatient private practice, in the Kansas City metro, and was an Assistant Professor at the University of Saint Mary in the Doctor of Physical Therapy program. Currently, I am at University of Kentucky finalizing a PhD in Rehabilitation Sciences which will assist me in returning to academia. My research investigates the role of Physical Therapy in the multidisciplinary approach to patient care inside the opioid epidemic. My dissertation study involves the evaluation of a Pain Neuroscience Education curriculum with subjects who experience chronic musculoskeletal pain and concurrent opioid dependence.
Candidate Statement:
In 2018, I entered a PhD program, and immediately began working in an Orofacial Pain clinic and, separately, with a group of patients who experience chronic musculoskeletal pain (CMP) and concurrent opioid dependence. While I have a long history of working with patients in acute and chronic pain states, these two clinics offered me a fresh perspective of the chronic pain experience and how critically chronic opioid use interferes with progress. Surprisingly, my experience has provided an understanding of how minimally physical therapy is utilized for patients who suffer with CMP/opioid dependence; and how ineffective traditional physical therapy interventions can be for this specific patient cohort. I have a passion for this cohort in discovering effective interventions to help the pain experience. I wish to uncover ways to educate current practitioners and students regarding effective interventions for CMP/opioid-dependent patients. Our profession is at a crossroads, inside this opioid epidemic, and must incorporate ourselves into the continuum of care. We must forge research advancement to scientifically improve our knowledge surrounding the treatment of chronic pain, for the betterment of our patients, DPT students, and future practice. My desire is to support the P-SIG in these efforts. I believe my professional experience will lend itself well the nominating committee. I am an active physical therapist, PhD candidate, continual learner, and have begun a line of research in this field which I hope to grow and expand as I return to the academic side of our profession.
Performing Arts Special Interest Group
Anthony Sacramento PT, DPT, CSCS
Nominating Committee Member
View candidate video here.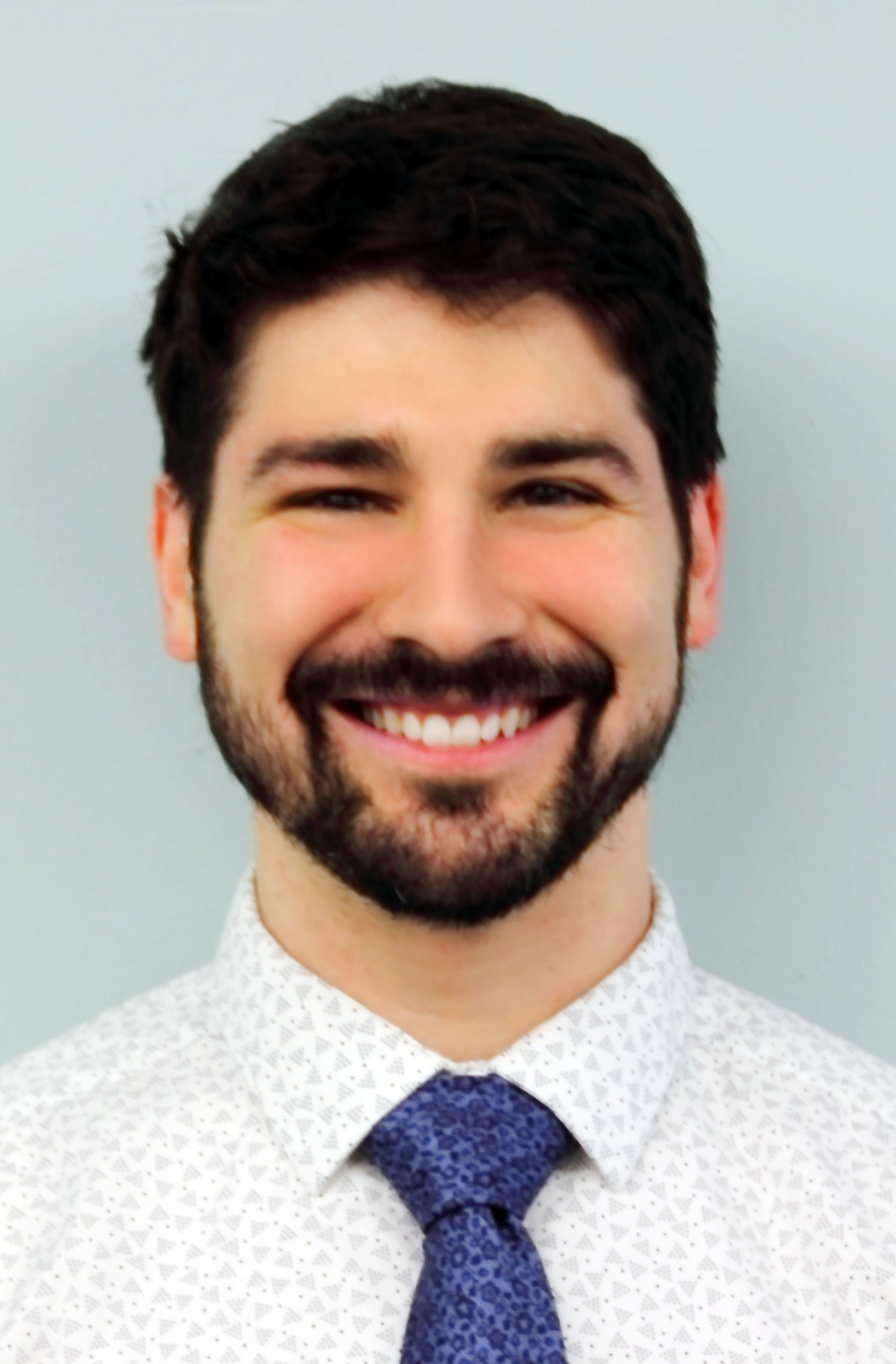 Candidate Profile:
Dr. Anthony Sacramento PT, DPT, CSCS. I am a licensed Physical Therapist, Life Coach, and Co-Owner of Move Wise Health Studio, a health and wellness company focused on injury prevention, performance enhancement, and health and fitness coaching. In my 5 years of practice I have acquired 10+ certifications to efficiently get people out of pain, take ownership of their health and lives, and perform at their highest level. I was an artistic gymnast starting at the age of two and culminating as an elite collegiate gymnast and captain of my 2012 NCAA National Championship team. Professionally, I have worked with patients spanning from marathon runners and gymnasts to professional MMA fighters, soccer players, and dancers. I have been a member of the APTA since 2012, a voting delegate at the DA for the past 2 years, a master clinician for NYU, and CI to 5+ students.
Candidate Statement:
The purpose of the Nominating Committee is select a slate of candidates that have the desire to serve, the skillset to perform, and possess the integrity of character to have the group's best interests at heart. The PASIG aims to be "the leading resource for physical therapy as it relates to the performing arts" and facilitate "quality research, professional development of its members, and encouraging an interaction between physical therapy and performing arts". One of the biggest and longest ongoing struggles of the APTA and its Chapters and SIGs is member engagement. The same people continue getting elected to the same or higher positions and there is minimal new and young member representation in any elected office. As a result the APTA is slow to change, snubs emerging leaders, and disenfranchises many. I offer a wholly different and much needed point of view as a younger PT who has an extensive and successful background in Gymnastics, an underrepresented and often times misunderstood population as a performing art and in Physical Therapy in general. I want to bring my unique perspective to serve the PASIG, support and guide the profession, bring awareness to the sport of gymnastics, expand my skillset, and become a more active and experienced member of the profession. As a member of the Nominating Committee, I will be able to help select potential future leaders that will lift us all up to greater heights and allow us to truly become champions to our patients and leaders in medicine.
Kimberly P. Veirs, MPT, PhD, ATC
Nominating Committee Member
View candidate video here.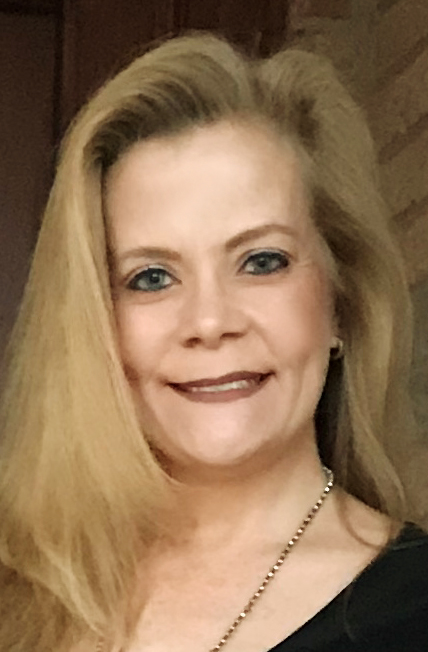 Candidate Profile:
Dr. Veirs is an Assistant Clinical Professor in the Doctor of Physical Therapy program at Oklahoma City University. Dr. Veirs is a licensed physical therapist and Certified Athletic Trainer with 20 years of clinical experience working with dancers ranging from novice to professional levels. She received her Ph.D. from the University of Oklahoma in December 2019. Her current research agenda focuses on developing strategies for injury prevention and physical therapy intervention for those injured in performance, specifically ballet dancers en pointe. Dr. Veirs has presented results from her three dissertation studies at numerous regional, national, and international conferences over the past four years. Dr. Veirs mentors DPT students interested in specializing in performing arts medicine and is on the research committee for the Performing Arts Medicine Association (PAMA). Her work experience includes providing pre-season dance screens and physical therapy services to the Oklahoma City Ballet and local pre-professional dance studios.
Candidate Statement:
PASIG strives to be the leading physical therapy resource to the performing arts community. To achieve this mission, the governing body of the PASIG must be comprised of strong leaders with a passion to grow the organization, serve as role models for members, and mentor future leaders in performing arts physical therapy. As a member of PASIG, I appreciate the current leaders' dedication and steadfastness to the uphold the mission. As a member of the nominating committee, I would seek to encourage the best qualified candidates from the PASIG members to serve as leaders. I would base my determination of "best qualified" on their contribution to the dance community as defined by the PASIG mission and vision and their passion for inspiring members to be their best self. I believe that there is always more room at the top and those in leadership should strive to build others up. I have seen these principles exemplified by the leaders in the PASIG, which is one of the main reasons I would like to serve with and for them and help nominate members into leadership positions when officer vacancies arise. These ideals are embodied in one of my favorite quotes by John Maxwell: "The single biggest way to impact an organization is to focus on leadership development. There is almost no limit to the potential of an organization that recruits good people, raises them up as leaders and continually develops them."
Amanda C. Yamaguchi, PT, DPT
Nominating Committee Member
View candidate video here.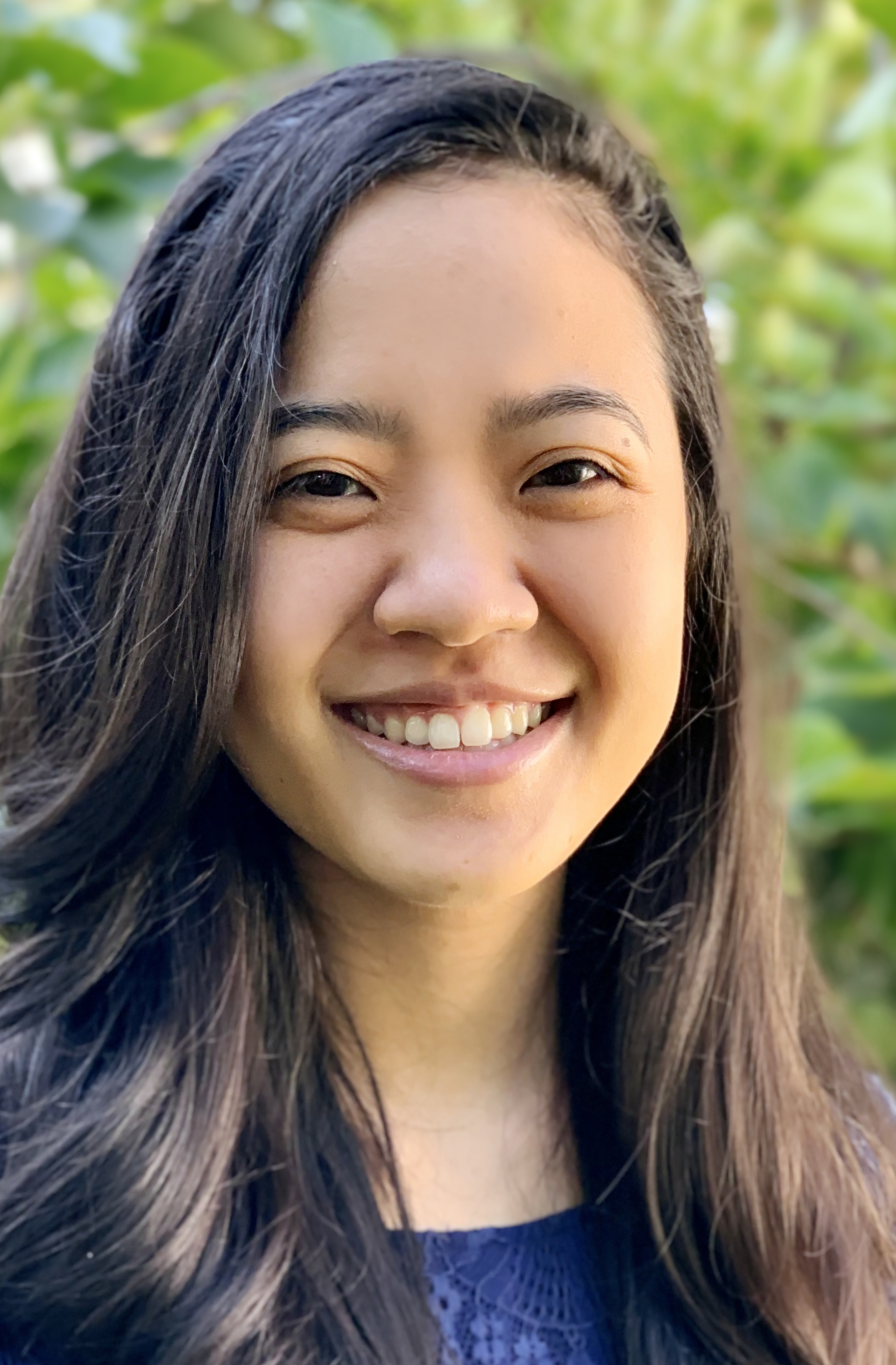 Candidate Profile:
I'm Amanda Yamaguchi and am pleased to introduce myself as a candidate for the PASIG Nominating Committee. I have been a member of the AOPT and PASIG since 2017 when I was a physical therapy student. Thanks to role models in PASIG, I have been able to witness the impact that physical therapists could have on the performing arts community through collaborative efforts in research and outreach. As a member of the PASIG, I have been privileged to serve on the Outreach and Public Relations Committees. Currently, I practice as a physical therapist at Adventist Health Glendale where I am completing their orthopedic residency program with plans to graduate by the end of this year. In my free time, I also serve as a researcher in dance biomechanics at the Division of Biokinesiology and Physical Therapy at the University of Southern California.
Candidate Statement:
Ever since my career ending dance injury, I have had a passion for bridging the gap between health care professionals and performing artists. Physical therapy for the performing artist is still in its infancy stages and, as movement and musculoskeletal specialists, orthopedic physical therapists should be leaders in development of interventions for performing artists through both research and outreach. My goal as a Nominating Chair is to advocate for the selection of leaders who will further improve the connection between PASIG members and the performing arts community. With this role in the PASIG, I desire to advance the practice of orthopedic physical therapy by educating clinicians and performing artists about performing arts specific rehabilitation.