Pain SIG President
Carol A. Courtney PT, PhD
Candidate Introductory Video:
Click here to meet this candidate. NOTE: Video size is very large and will take a few minutes to load.


Candidate Profile
Carol A. Courtney PT, PhD is a Professor at Northwestern University. She received a Bachelor of Science in Physical Therapy from Washington University in St Louis, Master of Science from the University of South Australia and Louisiana State University, and a PhD from the University of Miami. Dr. Courtney is a licensed physical therapist and athletic trainer, and has been recognized as a Fellow of the American Academy of Orthopaedic Manual Physical Therapists. In 1991 and 1992, she was chosen to serve on the USA medical staffs for the Pan American Games in Havana, Cuba, and the Olympic Games in Barcelona, Spain. Dr. Courtney's research investigates the effects of knee joint injury and osteoarthritis on pain processing and joint function, as well as modulation of pain mechanisms. She has over 100 peer-reviewed publications, book chapters and conference presentations and has presented both nationally and internationally on this research.
Candidate Statement:
I strongly believe that professional and post-professional clinical training must prepare the physical therapist for managing the complex patient. A fundamental premise of this notion is that central nociplasticity is a major challenge that must be addressed in this patient population. My scholarly agenda addresses the transition from acute to chronic musculoskeletal pain. The research papers that I have published on the topic have addressed both neurophysiological mechanisms involved in chronic pain and the clinical correlates of altered pain processing. I have worked to implement the IASP guidelines on pain education at both the professional and post-professional level in my role as a faculty member at Northwestern University. In addition, I've had the chance to work with the present SIG leadership team as we try to facilitate implementation of these guidelines in all DPT programs across the country. I am a member of the IASP, the American Pain Society (soon to be defunct, unfortunately), AAOMPT and the NATA. I envision expanded networking between these organizations, which will promote pain research, education and clinical management, as well as sending a unified message to stakeholders.
Nancy Robnett Durban, PT, MS, DPT
Candidate Introductory Video:
Click here to meet this candidate.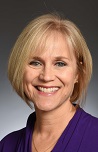 Candidate Profile
I am running for President of the Pain Special Interest Group of the Academy of Orthopaedic Physical Therapy. I work at Cincinnati Children's Hospital as a member of the ortho/sports medicine team treating adolescents with orthopedic, musculoskeletal, and chronic pain conditions. I am the clinical coordinator and primary physical therapist responsible for PT care and care coordination locally/nationally in the Interdisciplinary Pediatric Chronic Pain Program. I am an adjunct professor at the University of Cincinnati teaching pain science and treatment. I served as the Vice President of the Pain SIG from 2015-2017. I am an Ohio Delegate to the House of Delegates and a member of the APTA Media Corps. I am a member of the AOPT work group establishing a new clinical specialization and residency/fellowship track in pain. I actively participate at the Ohio Physical Therapy Association state conferences annually and support state and federal advocacy issues.
Candidate Statement:
I am excited to run for the President of the Pain Special Interest Group of the Academy of Orthopaedic Physical Therapy. As a past Vice President of the Pain SIG, I have experience and transferable skills that I can bring to the role of Pain SIG President. The VP position exposed me to the responsibilities and obligations necessary for the role of President. It also provided me with the opportunity to work with current members of the Pain SIG and AOPT staff. I am passionate about being an advocate for pain education and advancements of treating patients in pain. The current state of the Pain SIG is strong. This is a pivotal time to continue the momentum. The established bylaws reflect the accomplishments and future direction. They are impressive. During this term, the Bylaws will be updated. If elected, I would help continue the work of the current administration and grow our relationships with the APTA, #ChoosePT, Find A PT site, Sections and the IASP. I would support the AOPT work group as they establish a new clinical specialization and residency/fellowship track in pain and expand current mentoring opportunities for early professionals and students. My strengths identified by "Strength Finder, 2.0" indicate that I am an Activator, Achiever, Empathic, and Individualization Developer. I am delighted that at this point in my profession, I am able to dedicate the time necessary for the role of Pain SIG President. I am ready to work hard for you. Thank you for your consideration.
Pain SIG nominating committee member
Max Jordon, PT, DPT, PhD
Candidate Introductory Video:
Click here to meet this candidate.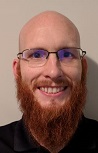 Candidate Profile
I graduated with my Doctorate of Physical Therapy in December of 2011 from the University of South Carolina. After working as a full-time physical therapist for 18 months I went back to USC to pursue a Ph.D. in Rehabilitative Sciences. During my predoctoral work I started to specialize in the treatment of chronic pain. I completed the Therapeutic Pain Specialist certification from the International Spine and Pain Institute and continued to do research on the effects of pain on brain activation during movement. Upon completion of my Ph.D. in Aug. 2019 I have taken a full-time, tenure track position at the University of Tennessee at Chattanooga where I am continuing my research on the interplay between pain and movement.
Candidate Statement:
As the opioid epidemic continues to devastate our country, the physical therapy profession has rightly positioned itself as the best alternative for the treatment of pain. Integral to our profession's efforts is the understanding of what pain is and how to treat it. The Pain SIG's mission of promoting excellence in the education, practice, and research in pain is a vital part of that effort. Therefore, my goal as a member of the Nominating Committee would be to ensure that the Pain SIG continues to be led by highly qualified individuals who can further its mission. I believe that the Pain SIG is the leading voice within our profession articulating the holistic treatment of a patient in pain; not just to treatment of their physical ailments but also to promote positive beliefs and attitudes regarding their pain. As the Pain SIG continues to grow its influence will continue to expand beyond our profession. By improving our understanding of pain and by being leaders in non-pharmacological interventions, physical therapists are in an excellent position to influence how healthcare addresses the treatment of pain. In order to do so we will need strong leadership.
Nick Rainey, PT, DPT
Candidate Introductory Video:
Click here to meet this candidate.


Candidate Profile
I have been practicing at Rainey Pain & Performance, an outpatient, private practice for almost three years. All of our therapists are required to participate in long-track educational programs such as residency or fellowship. In addition to mentoring in my clinic, I enjoy being a mentor in Arizona's Physical Therapy Association's Early Professional SIG. Earlier this year I completed my orthopaedic and manual fellowship training through Bellin College, obtained my Pelvic Health Certification through Evidence in Motion, and became a Certified Cervical & Temporomandibular Therapist by the Physical Therapy Board of Craniofacial & Cervical Therapeutics. This year I have also co-founded Functional Pain Management Society. Through this society I hope to help standardize non-pharmacological pain management care that consumers and other healthcare providers will recognize.
Candidate Statement:
I am passionate about progressing our profession. One of the primary problems in our profession is that people with primary pain conditions show up in outpatient orthopaedic clinics and are treated as if they had primarily nociceptive pain. Fortunately, there is an ever growing number of physical therapists that are competent in treating primary pain conditions. However, how are these people recognized by patients? Other healthcare providers? The Pain Management SIG of the Academy of Orthopaedic Physical Therapy is perfectly positioned to progress our profession with not only the ability to treat pain better, but to be recognized by patients and providers to treat pain. While way too many people with primary pain conditions do not end up seeing a physical therapist, many still do. The ones that do see a physical therapist end up in outpatient, orthopaedic clinics. I envision pain becoming a specialty itself one day recognized by the ABPTS. I envision multiple, accredited pain residencies and fellowships that are accessible for physical therapists around the country. I envision physicians referring people with primary pain conditions to physical therapists who are specifically trained in treating these primary pain conditions. The PM SIG strategic plan outlines four goals that will allow this to happen: 1) Practice 2) Research 3) Education 4) Advocacy. I hope to help the PM SIG build upon the great work that has already been done and achieve the progress in the profession that we all want to see.
Tammy Wadsworth, PT
Candidate Introductory Video:
Click here to meet this candidate.


Candidate Profile
I started my physical therapy career as an aide in 1992. I earned a Bachelor of Science in allied health professions from The Ohio State University in 1997. I have worked 22 years at The Ohio State University Wexner Medical Center as a staff physical therapist. I finished a Master of Science degree in 2005 focusing on low back pain and obtained the Orthopaedic Clinical Specialist title in 2006. My staff position has allowed me to teach at the school, mentor residents, and continue to treat patients in a variety of settings. I have been a member of the APTA since 1995. I am a member the AOPT and belong to the Occupational Health and Pain Special Interest Groups. I have been a test item writer for the NPTE.
Candidate Statement:
I think that discerning the slate of candidates is a very important component for the Pain Special Interest Group. Pain is the top reason people seek medical care so the work of this Special Interest Group touches all aspects of health care. Our leadership will need strong communication and coordination skills to mobilize a large network of contributors to effectively achieve our mission and vision. Because the topic of pain is complex, we need meaningful knowledge and teamwork to provide effective care. Our work will not only benefit our members but all health providers and policy makers and ultimately population health.