OHSIG Vice President/Education Chair
Steve Allison, PT, DPT, OCS
Candidate Introductory Video:
Click here to meet this candidate.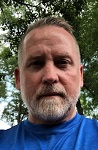 Candidate Profile
Dr. Allison is a disabled Gulf Water U.S. Army Veteran and he currently serves as CEO of Functional Capacity Experts, LLC located in Bossier City, Louisiana. He has been licensed to practice physical therapy by the Louisiana Physical Therapy Board since 1993. He has focused his practice on providing a variety of occupational health services over the last 19 years. He is one of a few physical therapists in the U.S. recognized as a certified medical examiner for the Federal Motor Carrier Safety Administration. He served as the lead author of the 2018 Current Concepts in Functional Capacity Evaluation document for the OHSIG. He has been accepted as an expert witness in the areas of functional capacity testing and orthopaedic physical therapy by the Louisiana Office of Workers' Compensation Court, Louisiana District Court, and Federal District Court. He has also served as a job analyst expert for the EEOC.
Candidate Statement:
I believe a critical role of the OHSIG is to promote best practices and qualification standards for physical therapists and physical therapists assistants practicing in occupational health physical therapy. The development and use of best practices and qualification standards adds credibility and consistency to this specialized area of practice, and it creates professional accountability required for long-term success in this field. I also believe the OHSIG should create a formal process for board certification in occupational health physical therapy, and sub-specialty certification programs in FCE, job analysis, and ergonomics. My long term vision is for the OHSIG to become a Section of the APTA known as the Academy of Occupational Health Physical Therapy. I look forward to serving as a leader for the OHSIG membership striving to achieve integrity, excellence, and commitment in the practice of occupational health physical therapy.
ohSIG nominating committee member
William M. Beck II PT, DPT, OCS, ATC
Candidate Introductory Video:
Click here to meet this candidate.


Candidate Profile
I graduated as a PT from St. Louis University in 1991, and moved quickly into an orthopedic private practice in Kentucky with clinic management responsibility as well as being involved in Occupational Health. There I gained valuable management experience, Occupational Health training for work conditioning programs and FCE as well as earning my OCS and ATC. Moving to Indiana, I had the opportunity to continue honing management and Occupational Health skills being introduced to the INAPTA. I served first as a Program Chair, then the Central District Chair and am an active member of the Central District today. I have been with Select Medical first as a market manager and now as a Regional Manager for WorkStrategies, in which I am responsible for markets in 9 states, and work to develop relationships with stakeholders throughout the Occupational Health world and train our team on all aspects of our WorkStrategies continuum.
Candidate Statement:
I have been a member of the Occupational Health SIG for two years, and have been a member of the AOPT and have held a Board Certification in Orthopaedics since 1997. Based on the management and clinical experience I have enjoyed over the years, I feel prepared at this time to serve this SIG and the AOPT as a whole. There have been vast progressions of science in regards to Orthopaedic PT practice in the past 10 - 15 years and I am sure more exciting revelations will continue to spring forth from the brilliant minds in our profession that are dedicated to do so. Occupational Health has not been a stranger to the influence of scientific inquiry, but has not seen quite the advancements as the general AOPT has. I believe there is a great body of knowledge currently that will have a profound impact on how we approach and treat the injured worker, and I have had the opportunity and great pleasure of working alongside Katie McBee PT, DPT, OCS, MS, CEAS II, PYT-C, to help incorporate these approaches into practice. As a Nominating Committee Member I feel I can impact the OHSIG positively with my own experience and by helping identify candidates for higher office that can continue to drive our SIG and the AOPT to continual improvement on rehabilitation of injured workers, not only benefiting them and our profession, but the population at large.
Jeff Paddock, PT, MPT, MBA, CSCS, CES
Candidate Introductory Video:
Click here to meet this candidate.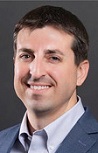 Candidate Profile
Jeff Paddock currently serves as the Director of OnSite services for WorkWell Prevention & Care. He graduated cum laude with a B.S. in Kinesiology from Louisiana State University, and subsequently earned an MBA from Florida State University and an MPT degree from LSU Health Sciences Center. He successfully completed the curriculum & testing to become a Certified Workers' Compensation Professional in Louisiana. He is a member of the AOPT as well as its OHSIG. He served two consecutive terms on the Finance Committee for the AGPT and one term as the AGPT State Advocate. He is also a member of the APTA's PPS and was named as an APTA Emerging Leader Award recipient. He is a guest lecturer to LSU DPT students, has taught hundreds of therapists through professional courses, and presents both regionally and nationally for the American Society of Safety Professionals (ASSP).
Candidate Statement:
I am extremely honored to being selected for the OHSIG's 2019 slate of candidates, and am grateful for the opportunity to serve my profession and my peers. The vast majority of my career has been in the occupational health arena, which is my passion. I feel that my current role as Director of OnSite Services for WorkWell Prevention & Care positions me to bring opportunity to the OHSIG and, specifically, to the Nominating Committee. I currently oversee dozens of worksite clinics across numerous states. In my day-to-day work, I collaborate with many physical therapy practices—from single-site clinics to some of the largest rehab providers in the country. This has given me the opportunity to work in partnership with some very talented physical therapists nationwide who all have an affinity for practice in industry. As with all practice settings, occupational health has a seemingly endless barrage of challenges and threats. If we are able to continuously band together & knowledge-share, effectively advocate for the role of the physical therapist in the industrial setting, and empower those on the vanguard of our practice setting to join our ranks, then we will continue to grow and thrive. They say that a rising tide lifts all boats, and I believe that applies as much as ever to the OHSIG and the opportunities that lie ahead of us. I humbly ask for your support as a candidate, and I certainly appreciate the role that each of you play through your own OHSIG membership.
Jennifer Seidl, PT
Candidate Introductory Video:
Click here to meet this candidate.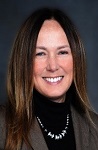 Candidate Profile
I am currently Executive Director of Rehabilitation Services for Advocate Aurora Health, serving and leading inpatient and outpatient rehabilitation services in the Milwaukee area and southeastern Wisconsin counties. My special interests and areas of expertise in PT include Occupational Health, with my most recent past position leading and acting as a resource for Occupational Health specialty rehabilitation throughout my organization's Wisconsin footprint. I have been a practicing PT since 1989 and have been actively treating, coordinating and managing practices with this specialty since 1995. I am a co-author for a research article in Occupational Health PT to be published this fall in a peer-reviewed journal and have spoken locally and nationally on the specialty. I represent PT and the WPTA in a Wisconsin state committee that sets worker's compensation treatment guidelines since 2006.
Candidate Statement:
Occupational Health PT is a passion of mine, and I have been involved in programming, outcome tracking and analysis, research and quality related to the specialty for many years. I have served in the OHSIG on the Nominating Committee from 2006-2012 and enjoyed assisting with the group and even developing potential Occupational Health PT standards for a certification (maybe this is even a path we want to refresh!). I can promote involvement in the OHSIG through membership and assist in recruiting members to committee participation in the SIG. I can lend my expertise to other areas of the SIG if that is helpful as well. I'm in a place in my life and career where I would like to give back and be involved in this wonderful specialty.