Airelle Giordano, PT, DPT
Dr. Giordano is the Associate Director of Clinical Services and Sports and Orthopedic Residency Director at the University of Delaware PT Clinic. She is Board Certified as a Sports and Orthopedic Clinical Specialist and an Assistant Professor in the Doctor of Physical Therapy Program. Airelle completed her Masters' in Physical Therapy from the University of Delaware in 2003, her Sports Residency from UD in 2004 and her transitional DPT in 2007. She is on the Board for the ABPTRFE. Her current clinical focus is on post-concussion rehabilitation and is authoring a multi-Section Clinical Practice Guideline on Concussion Rehabilitation with the Neurology, Orthopedics, Pediatrics and Sports Academies of the APTA. She also focuses on mentoring of the next generation of sports and orthopedic specialists and in teaching and studying rehabilitation and treatment of those with post-concussion symptoms and or recovering from knee or performing arts injuries. She has presented nationally and internationally on topics related to concussion, Residency training and rehabilitation of Orthopedic and Sports conditions.

Joseph Godges, DPT, MA, OCS
Dr. Godges is a Clinical Associate Professor of Physical Therapy in the Division of Biokinesiology and Physical Therapy at the University of Southern California where his primary role is to provide educational support for clinical residency and fellowship programs in the US and internationally. This involves providing clinical supervision for residents and fellows and the professional development of clinical instructors through high quality continuing education at USC affiliated programs Los Angeles, Baltimore, New York, and San Francisco, as well as in three different locations in China, and developing programs in Europe and the Middle East.
From 2006 to 2017, Joe served as the ICF-based Clinical Practice Guidelines Coordinator and Editor for the Academy of Orthopaedic Physical Therapy.
Joe received his masters' degree from the US Army – Baylor University Program in Physical Therapy in 1981. He continued his professional development by receiving a masters' degree in Counseling Psychology from Loyola Marymount University and a Doctor of Physical Therapy from Loma Linda University.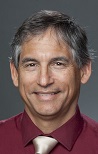 Rob Landel, PT, DPT, FAPTA
Dr. Landel is Professor of Clinical Physical Therapy in the Division of Biokinesiology and Physical Therapy at USC, where he is the Director of the Entry-level DPT program, and Director of Clinical Residency Programs. He established and was Director of the faculty practice of the Division, USC Physical Therapy Associates, treating primarily individuals with orthopedic, balance and vestibular dysfunctions. He was the founding Director of the USC Orthopedic Physical Therapy Residency Program. He is a Board Certified Orthopedic Specialist and a Certified Strength and Conditioning Specialist.
With over 35 years of experience treating orthopedic, neurologic and vestibular patients, Dr. Landel has lectured and trained therapists and physicians in the U.S., Asia, Europe, Australia and most recently Africa. He has provided physical therapy for the domestic US professional beach volleyball tour, USA Beach Volleyball, and for the Rio Olympic Games. Dr. Landel has published on a variety of topics in orthopedics and in vestibular rehabilitation and has received national teaching and research awards. He was elected a Catherine Worthingham Fellow of the APTA in 2012, the highest honor bestowed on a member. He has three children and lives in Los Angeles.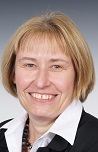 Paula Ludewig, PhD, PT, FAPTA
Dr. Ludewig, is Professor and Director of the Division of Physical Therapy in the Department of Rehabilitation Medicine at the University of Minnesota. Paula's research, teaching and clinical practice are focused on understanding movement related function and dysfunction for the shoulder. Paula graduated from the College of St. Scholastica with her Physical Therapy degree, and she obtained Master's and PhD degrees from the University of Iowa. Paula has contributed extensively to the scientific literature in the areas of shoulder biomechanics and rehabilitation.

LTC James T. Mills, III, PT, MS, ECS
Lieutenant Colonel Mills is currently assigned to Tripler Army Medical Center, Hawaii as Chief, Department for Rehabilitation Services. LTC Mills graduated from Centre College, Danville, KY, in 1991 with a Reserve Officer Training Corps commission as a Second Lieutenant and a Bachelor of Science degree in psychobiology. He graduated from the University of Kentucky, Lexington, KY in 1994 with a Bachelor of Health Science in Physical Therapy and entered onto active duty later that same year as an Army Medical Specialist Corps officer. In 2001 he obtained an advanced Master of Science degree in Physical Therapy from Rocky Mountain University of Health Professions, Provo, Utah. He has served as the Chair of the Electrophysiological Clinical Specialty Council of the American Board of Physical Therapy Specialists and as the Chair of the Electrophysiological Practice Committee of the American Physical Therapy Association Section on Clinical Electrophysiology and Wound Management. He is board certificated in clinical electrophysiological evaluation, previously board certificated in orthopedics and is published in peer reviewed scientific literature. Hs is the 2015 recipient of the Distinguished Service Award, Section for Clinical Electrophysiology and Wound Management, American Physical Therapy Association and the 2005 recipient of the Robert M. Kellogg, PT, PhD, ECS Honorary Lecture in Clinical Electrophysiology. LTC Mills has also received the Order of Military Medical Merit (O2M3) and the US Army Medical Department Proficiency Designator (9A), the highest recognitions for professional competence contribution and excellence given by Army Medicine. During his career as an Army Medical Specialist Corps officer his career assignments have included multiple assignments as Chief of outpatient Physical Therapy, Musculoskeletal and Rehabilitation Departments in various military treatment facilities. He also has held policy and program staff officer positions in the Office of the Army Surgeon General and Department of Veterans Affairs Central Office. In 2008 he deployed with the 1st Brigade, 10th Mountain Division, in support of Operation Iraqi Freedom. LTC Mills is a proud native of Lexington, Kentucky.