Annual Orthopaedic Section Meeting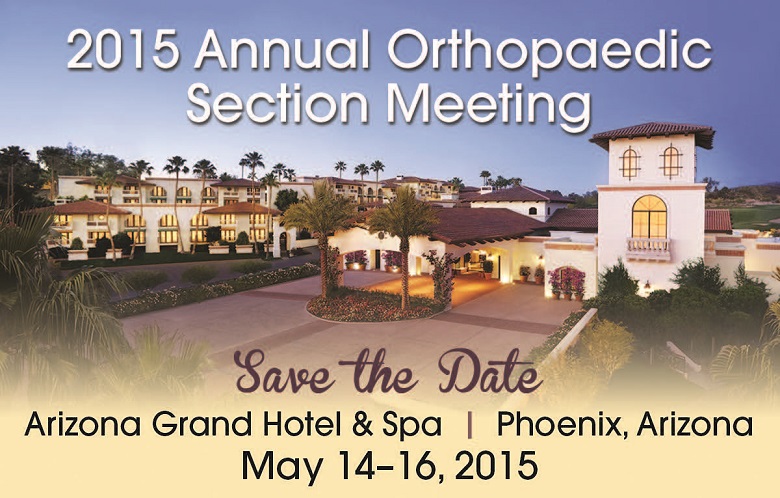 We have recently returned from the Second Annual Orthopaedic Section Meeting in St. Louis, MO, where we embraced the theme of the recently adopted APTA vision statement, "transforming society by optimizing movement to improve the human experience." Outstanding researchers, clinicians, and educators were brought together to provide the newest evidence, teach skills to improve practice, and offer thought provoking discussion to direct our future as we integrate various treatment approaches to best manage the movement system. We are excited to practice these new techniques and the concepts we learned on integrating the movement system impairment approach, manual therapy and the biopsychosocial approach in the treatment of the Upper Quarter. With close to 200 attendees and a thought-provoking keynote presentation by Dr. Alan M Jette, the attendees were then presented with general sessions by a panel of outstanding speakers and smaller breakout lab sessions.
So please, mark your calendars and plan to join us next year in Phoenix, Arizona, on May 14-16, 2015, for our Third Annual Orthopaedic Section Meeting on "Maximizing Outcomes: Multidisciplinary Advances in the Continuum of Care of Lower Extremity Dysfunctions" at the beautiful Arizona Grand Hotel & Spa.
---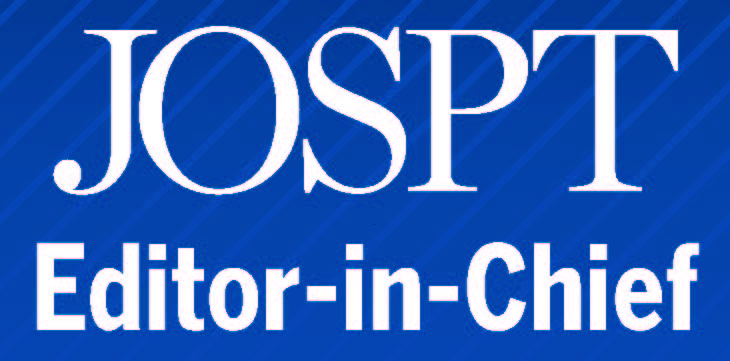 The Journal of Orthopaedic & Sports Physical Therapy (JOSPT) invites individuals with exceptional skills in musculoskeletal rehabilitation practice and research, leadership, teamwork, and communication to apply for the position of Editor-in-Chief (EIC). Click here for full details.

---
Animal Rehabilitation in Veterinary Medicine
REGISTER NOW!
Sponsored by: Animal Rehabilitation Special Interest Group (ARSIG), Orthopaedic Section, APTA, Inc.
**This course is partially sponsored by Kathleen Richardson, in memory of her daughter Kate Richardson who was a DPT student at Springfield College.
September 6 – 7, 2014 * Springfield College, Springfield Massachusetts
Click here for complete details
---
APTA's Recognition of Advanced Proficiency for 2013-2014
Congratulations to the Orthopaedic Section Physical Therapist Assistant (PTA) Members who have achieved APTA's Recognition of Advanced Proficiency for 2013-2014. These PTAs have met all of the eligibility requirements for recognition, including a minimum of 2,000 hours of clinical experience in the selected category of work, a minimum of 60 hours of continuing education in the past 5 years, and significant contributions to their community and/or the profession. APTA congratulates the recipients who were recognized during APTA's Honors and Awards Ceremony!
---
The Foundation for Physical Therapy Announces 2014 Recipients of Postprofessional Doctoral Scholarships and Fellowship Totaling $250,500
Read on.
---
The American Physical Therapy Association (APTA) has announced the
2014 Honors and Awards Program recipients.
Congratulations to the Orthopaedic Section members who have been selected by
APTA's Board of Directors to receive the following awards (read on):
---
CONGRATULATIONS TO NEWLY CREDENTIALED AND RECREDENTIALED RESIDENCY PROGRAMS!!
It is our pleasure and privilege to congratulate the following Orthopaedic Residencies that have been newly credentialed by APTA
---
Orthopaedic Section Clinical Research Network (CRN) Grant Update
Creation of the Orthopaedic Physical Therapy – Investigative Network (OPT-IN) for the Optimal Screening for Prediction of Referral and Outcome (OSPRO) Cohort Study.
Read on
.
---